I put a vinyl decal American Flag on my car about a year ago. I REALLY like the look. I ordered mine just a tiny bit too short, and had to patch it together a little bit on the left hand side as you can see in the photo below.
The Fiero rear window is 56 inches wide, and 13 inches tall, and the entire top is curved from end to end. You will not going to find the exact size & shape, and you are going to have to trim it to fit.

Here is a
link to a decal on Amazon
, in the size needed (18" x 58"). I put brown paper on the back window, and cut it to the exact shape and size. It took some playing around, and trimming / adding a bit to the end where I cut off to much ect. When I got the template right, and all patched up, I used it to cut out another piece of brown paper, and made sure that the template was the shape and size I needed.
Although the image looks solid from the outside, I can see clearly in my rear view mirror. The only problem happens when it rains, and the water clings to the window in each of the tiny little holes in the vinyl. It makes it difficult to see out the window.
Here is what it looks like on my car. It does not look as pixelated in person. It pixelated like that when I reduced it in quality and image size to be able to post it here on the forum.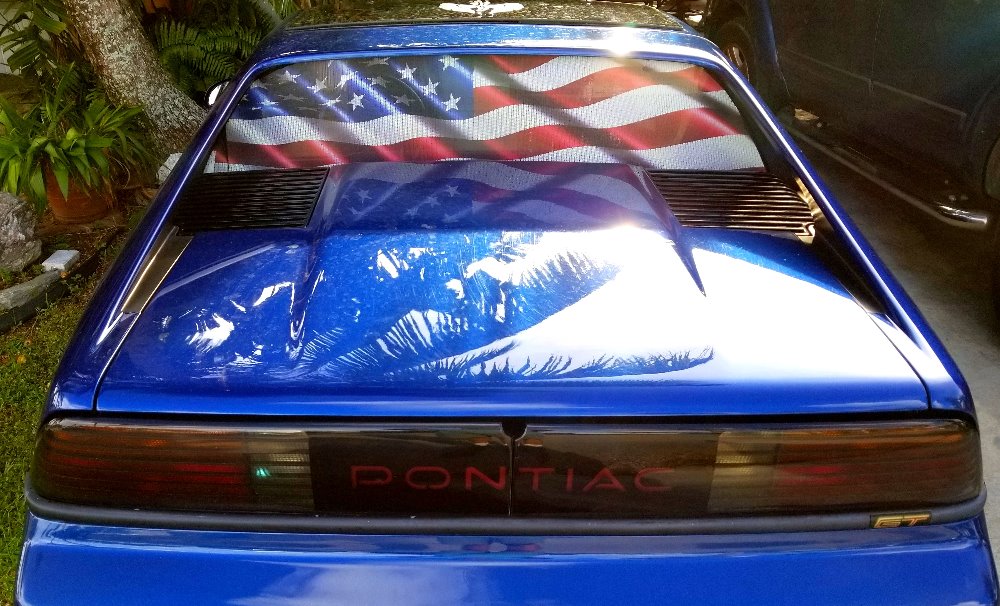 Here is a better shot at night that does not show the pixelation seen in the above photo: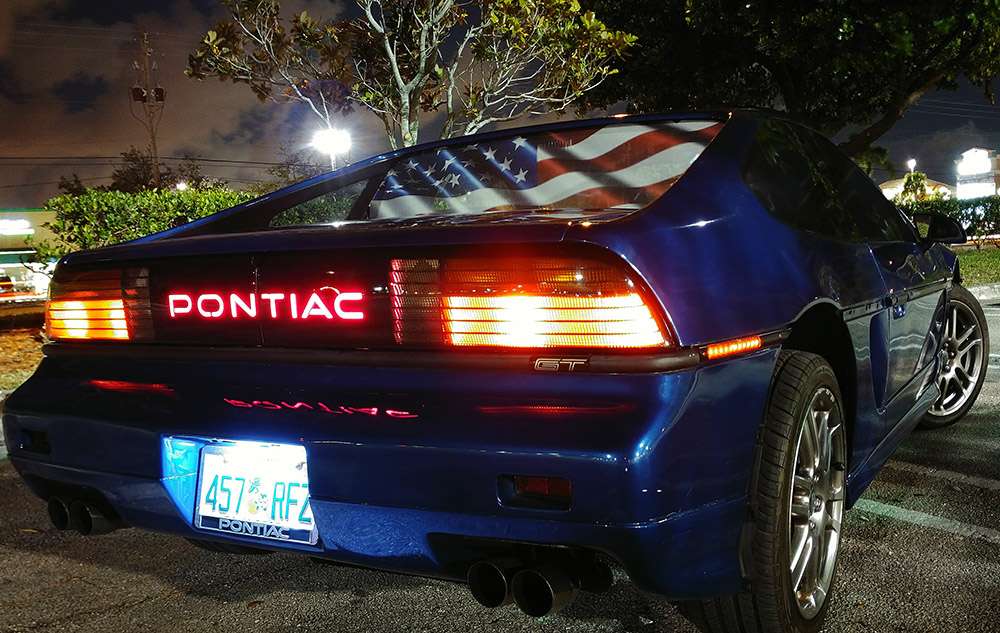 [This message has been edited by JohnWPB (edited 08-27-2018).]