The LS4/F40 combo is quite rare. With mine and the 2 others I have helped that have running swaps, we are at 3. I assume WCF has done a few, but we are still likely less than 10 running LS4/F40 swaps world-wide at this point. There are at least twice that currently in progress, so the numbers will continue to climb, but the rate has been slow. It has been 5 years since the first one was completed.
The LS3/F40 swap is far more common. So if you friend was looking to buy a swap used, that is likely what he could find.
My LS4 has been warmed over and has about 420-430 flywheel hp and 382 rwhp (or about 120-130 more hp than the stock 303 fwhp)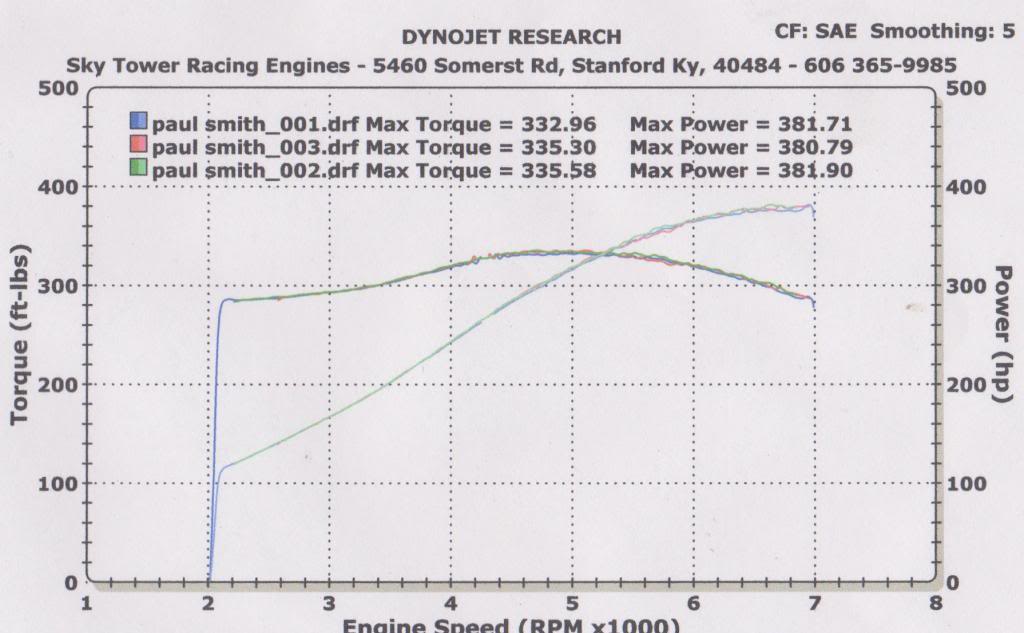 Within the first 6-7 months of the swap, I ran 12 1/4 runs in 2 days at LSFest. It was there I found an issue with the chift cable buckling going into 3rd, so my best was 12.8 @ 114 on a 90ish degree day. I have been down the 1/4 mile 1 time since on the HRPT, but it was about 100 degrees and sprinkling... so it wasn't a contender.
With the right wheels/tires, more ideal conditions (70 degree temps), and a few other tweaks to shift the focus to 1/4 mile times. I could likely get the car into the low 12's and maybe tap on 11.99... but that really isn't the purpose of the car. It is more a pro-touring setup with a more balanced approach vs. biasing for 1/4 mile. I like to autocross the car a lot more than drag race it.
If you really want to optimize 1/4 mile times, run an auto.
The swap has been done for 5+ years, logged 46K miles, with the only two issues being the shift cable buckling (resolved in year 1), and the belt tensioner broke twice - about 3 years apart, so I made a billet aluminum one in 2016. It normally gets between 17-20 mpg on fill ups with mostly in town driving. With a mix it normally sees 24, with dedicated interstate is can see 27-29 mph @ 80 mph @ 2100 rpm (thanks to the 3.09 final drive swap).
To quote Ferris Bueller...
"It is so choice. If you have the means, I highly recommend picking one up."