Enter for a chance to win a
FREE registration
to the 35th Anniversary Celebration! Sign up and enter before July 8th!
If chosen, you will receive a single, free $35 registration to The Fiero 35th Anniversary presented by Black Top Racing, August 8-12, 2018. That's almost a month away!
Click Here
and be taken to a screen to enter for your chance to win!
To learn more about the 35th check out our website for the event:
www.Fiero35th.com
A registration for the 35th means you will recieve a goodie bag including two packages of LEDS from Black Top Racing in 35th packaging!
An OEM quality Front Fascia Badge with show logo ....and a Laser Cut Commemorative Stainless Steel Key Chain Fob!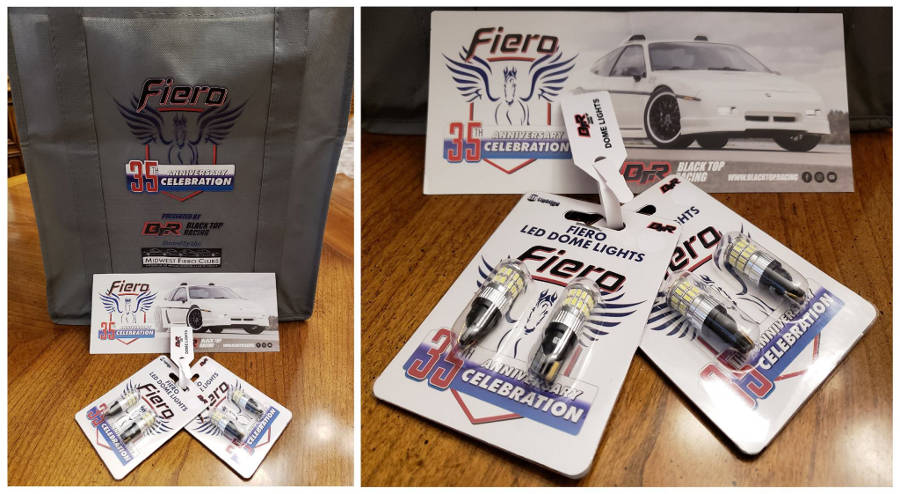 ......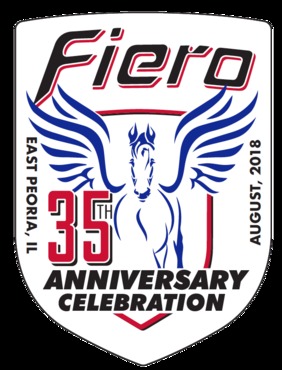 .............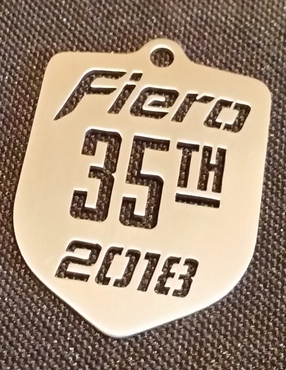 -
Fiero 35th Anniversary Celebration
August, 8 2018 – August, 12 2018
Embassy Suites
100 Conference Center Drive
East Peoria, IL 61611
-
http://midwestfieroclubs.com
https://www.facebook.com/midwestfieroclubs
[This message has been edited by Midwest Fiero Clubs (edited 07-03-2018).]