Most can use the simple black tool above. (Dorman 76951 and other PN's) This is make to operate w/ 1 hand. Push tool under the arm/knob until stops. Squeeze knob end toward the bend section of tool a bit to release the clip and crank and tool should easily come off as one piece and clip often still in the slot some so you won't loose it.
Use other hand under them to catch the clip if it falls.
Notes:
Most have a big plastic "washer" under the crank and many of them are worn so can't see easy.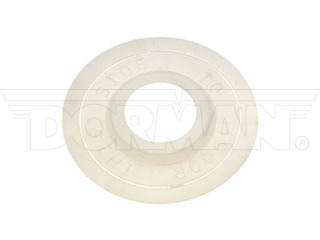 (Dorman 76981 picture shows door side.)
Tool must go between the washer and crank to get at the clip.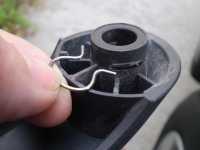 CLICK FOR FULL SIZE
This in wrong way to install the chip... Like Many cranks have been removed at some point and clip installed backward.
OE, Dorman, etc, installs the clip w/ open side pointed to the knob end like this...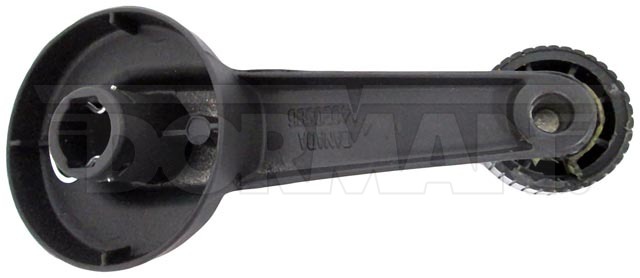 (Typical Dorman example.)
So don't force the tool when won't work and try flipping it 180°.
I have the tool etc but way too hot to take pictures how to use it. Can't even be in the garage for a few minutes to find the tool.
To install the crank...
Put the clip fully in the slot then washer and simple push all onto the shaft.
------------------
Dr. Ian Malcolm: Yeah, but your scientists were so preoccupied with whether or not they could, they didn't stop to think if they should.
(Jurassic Park)
The Ogre's Fiero Cave
[This message has been edited by theogre (edited 07-03-2018).]