I HIGHLY ( can not stress this enough) suggest that you do NOT use a photo to determine how the color will look! I did this, and the color is not what I thought it was going to be. Every camera, photographer, lighting situation is different, and thus all of the pictures are going to look different.
The Fiero and the Corvette have a basically similar body style and curves. I suggest going to a dealership in person and looking at the color. If you want variations to choose from, Head to Car Max where there are different manufactures, makes and models. There is a color that Honda makes, that is a spectacular blue, I just do not know the name of it.... yet

The best way to demonstrate this is with a photo. Every one of the Corvettes below are painted Admiral blue. At the same time they all look different.
(In my particular situation, I wanted the color in the below photo, of the vette in the top left. In the daytime, what I got, ooks like the one in the top right

)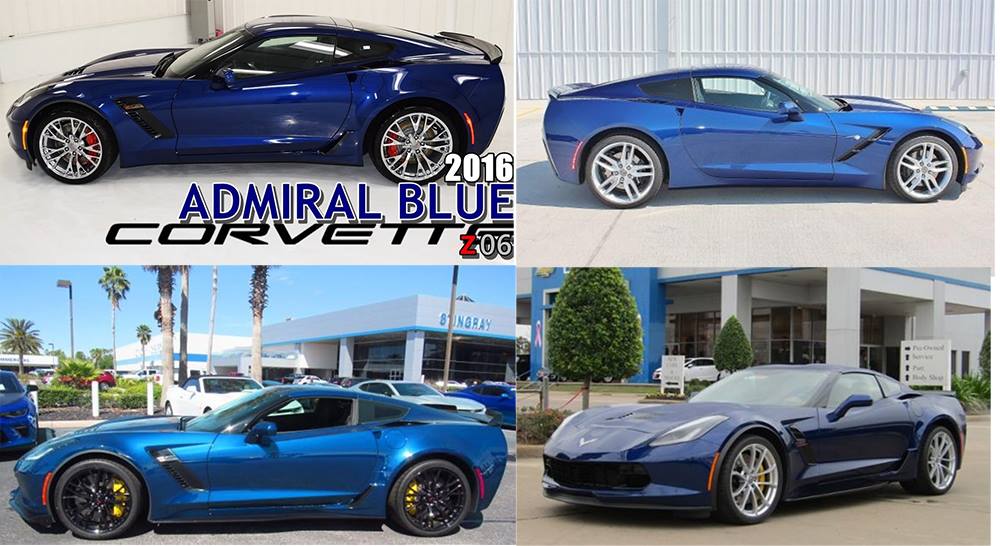 [This message has been edited by JohnWPB (edited 05-30-2018).]