Sounds Good, Thanks! I split the difference in the year range and used 1986, which happens to be the year of my Fiero. There is a 30% off promo code for Advanced AutoParts I found with a Google search

I will get $20 back when I take the cores in to my local store, bringing the total to $43 for new front calipers, with free shipping.
The Promo Code I used is: DY5DBX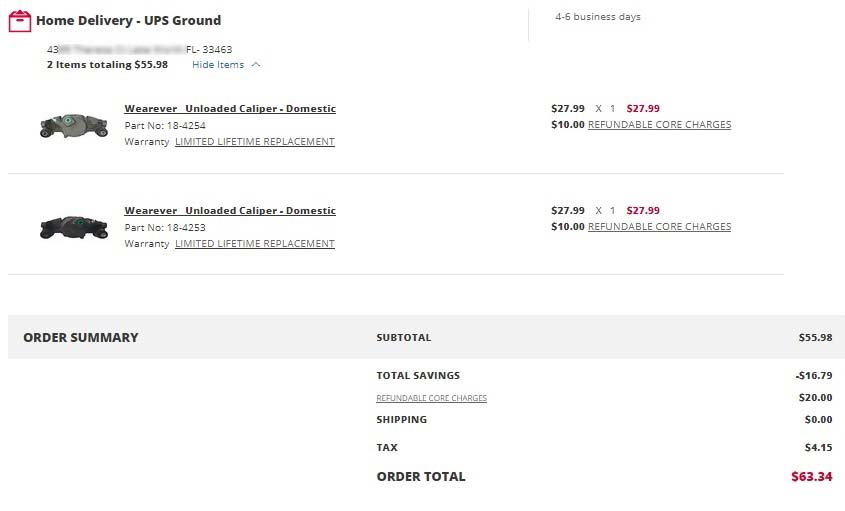 Now the questions:
I purchased a parts car that had 4 wheel drilled and slotted rotors, Grand AM brakes and SS brake lines all from the Fiero store, bought as a package. The Grand AM calipers were on the front only. We just transferred everything over to my car. Andrew (1984WhiteSE) was down visiting from Minneapolis and helped me do the work.
I know there are modifications needed when doing the original brake upgrade, and they were off course done on the parts car already. Being we simply transferred everything over from from the parts car to mine, I have no idea what needs modified now, if anything. Do I need to alter the new calipers before I install them?
[This message has been edited by JohnWPB (edited 01-31-2018).]