I've got an 86 Fastback that I got a year or so ago for $400 bucks. The front end is damaged, I'm not sure how bad. I got the car for the fasback clip originally. I thought I had it sold to a guy for what I paid, just to get something going with it and not have another car sitting. He never made a payment, and told me today to come get it. (I'm not upset, the guy has had his own string of problems.)
The problem is that the car is in Michigan, I work all the time and getting it back to Missouri is difficult at best, and at least raises the costs I have in the car. I've already rented a dolly twice to move this thing from Indiana to Middle Michigan, and then up to Grand Rapids. >_<
The back is in decent shape, I guess it's now missing the exhaust and has a cracked quarter window. The previous owner pulled the fuel rail to put new injectors on, and never put them back on. But the new b ox of injectors is there. I've got pictures on my phone of the car, but can't get to them right now. Black body, comes with all the panels needed in Gold. No real rust on the car that I saw. Engine was supposed to be good. Manual transmission. Power windows and has a Sunroof. Decent interior. Front end damage, but comes with replacement parts, including metal to fix it. Title is clear, and the previous owner kept it in a garage year round. He was adamant that it ran, but I've never tried it.
I think the new replacement headlight motors are in the passenger seat as well.

I'd like to get something back out of it, but I am not looking to get rich in the Fiero game.

I didn't take a lot of photos of the car. I had it covered up by tarps on a back lot at work. :/
Trying to get Pip to work. Bear with me.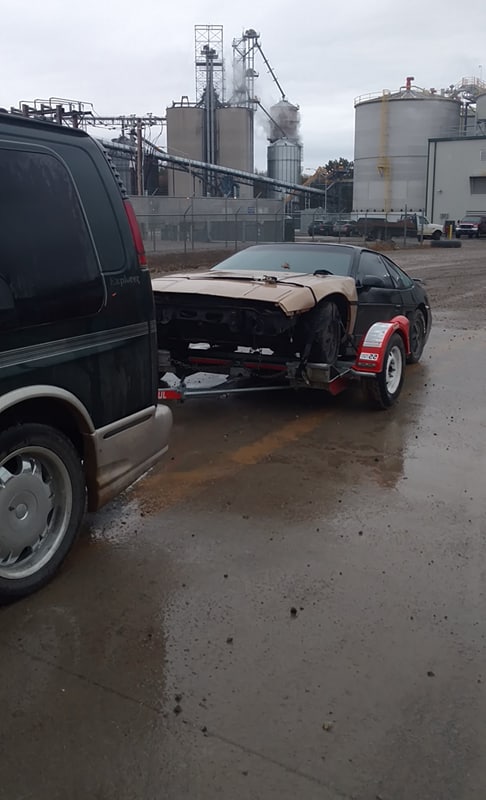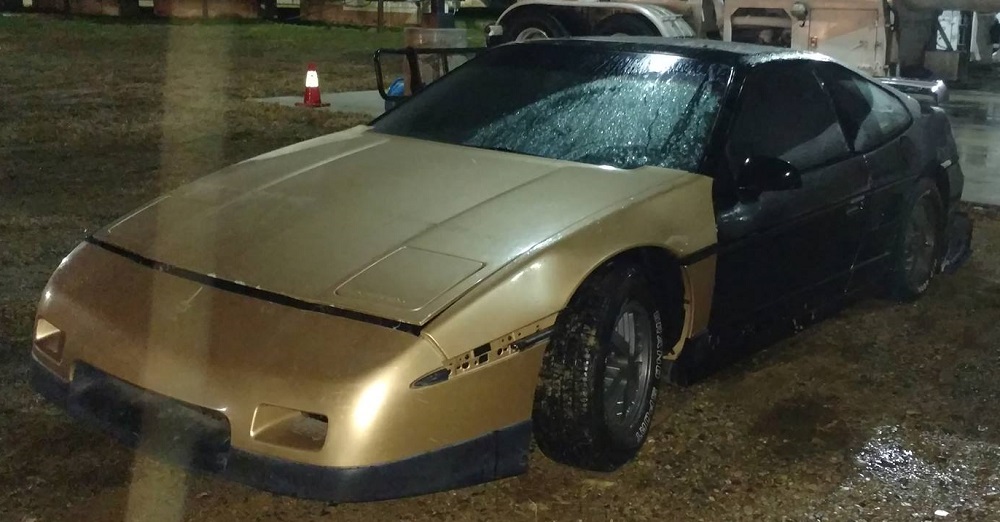 Let me know. I could possibly help someone out and deliver it, but I need my van back up here, and not the little Toyota I'm driving now. (Delivery out of the area could take time.)
Brad
[This message has been edited by Fats (edited 01-28-2018).]