I was just cleaning a set of GT style engine vents when I discovered a hinge with no apparent purpose. I thought it might be a hinge to open the leaf guard to clean out all those annoying leaves that seem to get trapped in there constantly but the piece seems to be riveted in place. (Why isn't there one! LOL )
I've attached a picture of a vent from my 88 GT without the hinge and a few pictures of the hinge on the other set. .
This is nothing more than idle curiosity, but I wonder if anyone knows the purpose or origin of the hinge.
By the way, the hinge is non-functioning. It doesn't even move... So what's the point?
From my 88 GT vent. No hinge.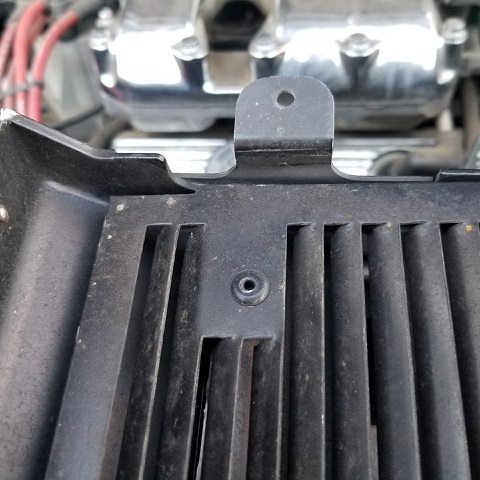 Hinge from an unknown GT vent