I have the Fiero inlay backlit Indiglo Gauges from SpeedHut. Although they don't make them anymore.
It's a very old picture.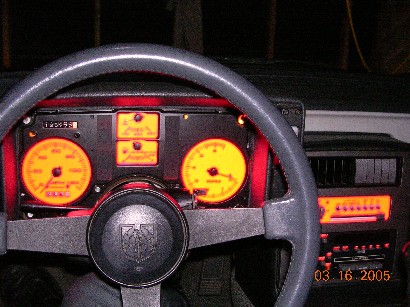 I know a number of Fiero dudes back 10-years ago went this route. Either inglow marker lit or back lit (reverse)
I actually still have these gauges overlays and I won't be using anymore, as I'm converting to a glass digital dash EV setup.
So I'll just probably let someone have these indiglo overlays, if they want, since they aren't available anymore. But I'm in no hurry yet, as my current status on my project is the engine bay. Once I move into the interior and start to modify that, it is when I'll pull these overlays out. No time frame to give for that though.