If you are in the Kansas City area registration opens on August 1 for the Lake Garnett Grand Prix Revival.
It is a track event at Garnett Kansas that is run on the Lake Garnett perimeter road that was used in the 60s for national SCCA races.
There is an autocross event and car show also, it makes a fun car weekend.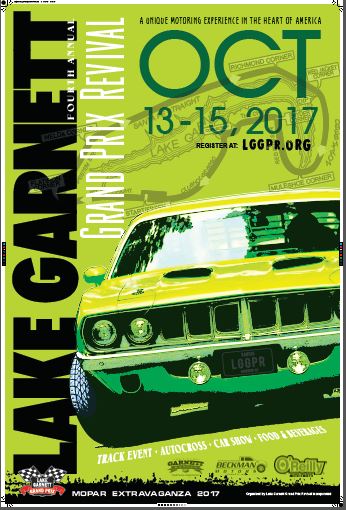 http://www.lggpr.org/index.php
https://youtu.be/TvU-SSSf8Gw