quote

Originally posted by fierogt28:

Can you please post a pic of the EGR valve you bought from The Fiero Store?

I'm trying to figure out what you mean.

Thanks,


Thanks for replying.....
I guess I was not quite that clear, so here is a picture of the instructions that came with it.
At the moment my T-top is an EGR delete with no tube going from the EGR to the intake.
I am restoring it to be the way it is supposed to be and correct.
What I need to know is what the part number for an '88 California emissions oem EGR is, so I can select the correct orifice washer.
Not sure if California makes a difference or not, but the number I find online is not listed in the selection sheet I got with the valve.
The EGR came with a bag of many different size orifice washers and selecting the correct one is quite important.
I have read that number 11 is the correct size in another post about this, but want to know for sure, as mine is an '88 and may be different.
Here is a shot of the instructions, and the washer goes on the bottom of the EGR vavle, and gets peened into place to hold it like in figure 2 in the instructions.
Here is a picture of a similar EGR valve I borrowed from the internet.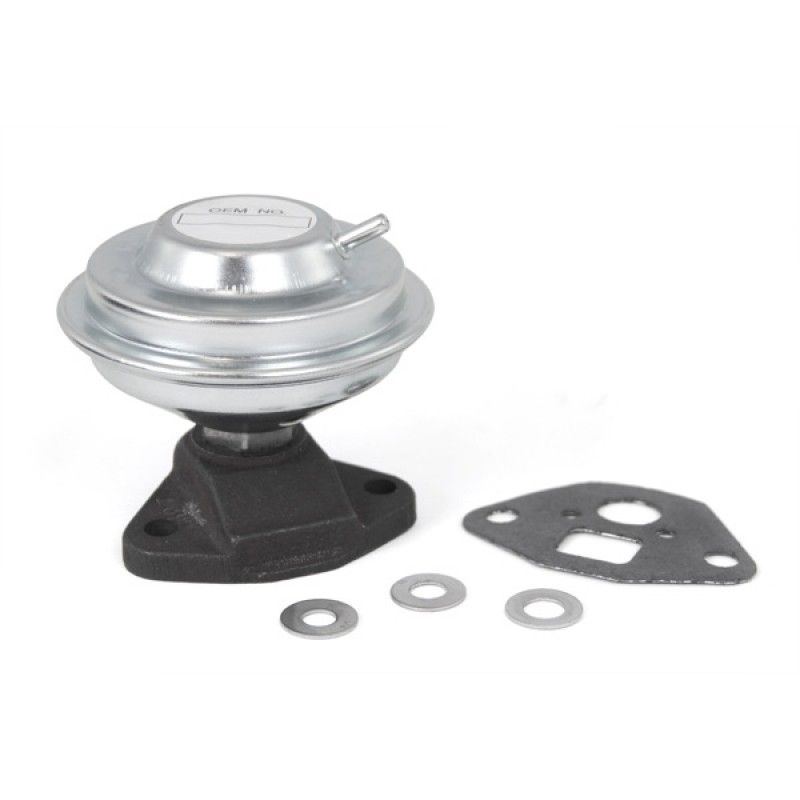 On the top there is supposed to be a number to reference when selecting the orifice washer to peen into the bottom.
Mine is gone as it was a replacement already, and nobody took the time to document the oem number on the new label on top of the EGR.
Thanks for any help on this everyone!
Edit: I just ran out and got the oem number off of the other 83,000 mile GT that still has the original EGR on it, and referenced it to the supplied chart for the replacement EGR.
It is looking like the #11 orifice washer is a go for that one, and probably the same for all of the 2.8's.
I will just try that one, and see how it goes.....
Feel free to still chime in here if you have a differing opinion before I do this tomorrow!
[This message has been edited by railshot (edited 05-06-2017).]