I picked up an 88 coupe 4cyl/5 speed non-AC parts car this weekend. I never intended to make the car run again, mainly it was to get a few parts I was looking for. So when I saw all the rust during the initial inspection, it wasn't a deal breaker, and I factored it into the price. This car is certainly the rustiest 88 Fiero I have ever had... so I named it Rusty Red!
Not a bad looking coupe: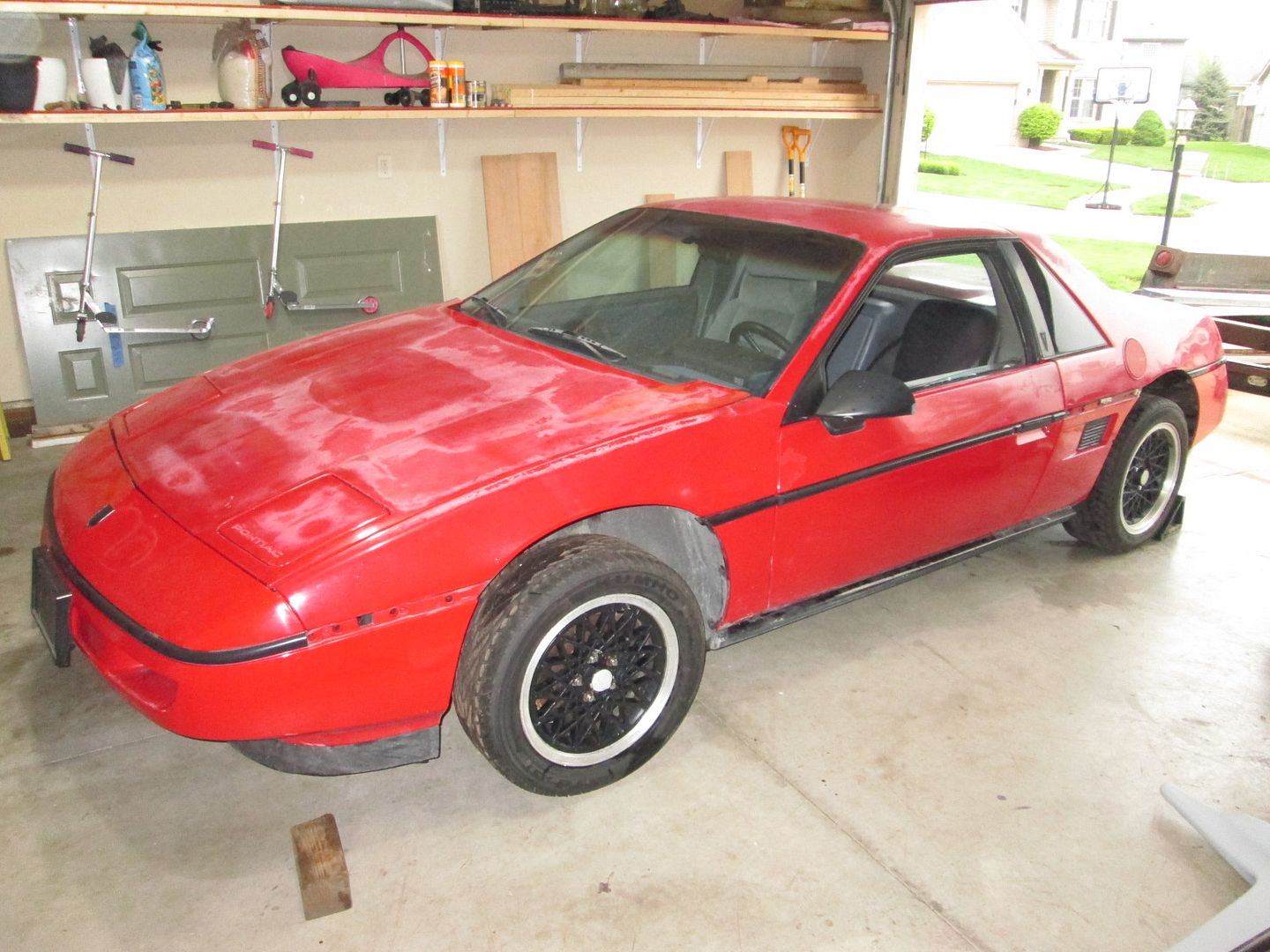 The passenger side truck would indicate this car doesn't deserve the name Rusty Red: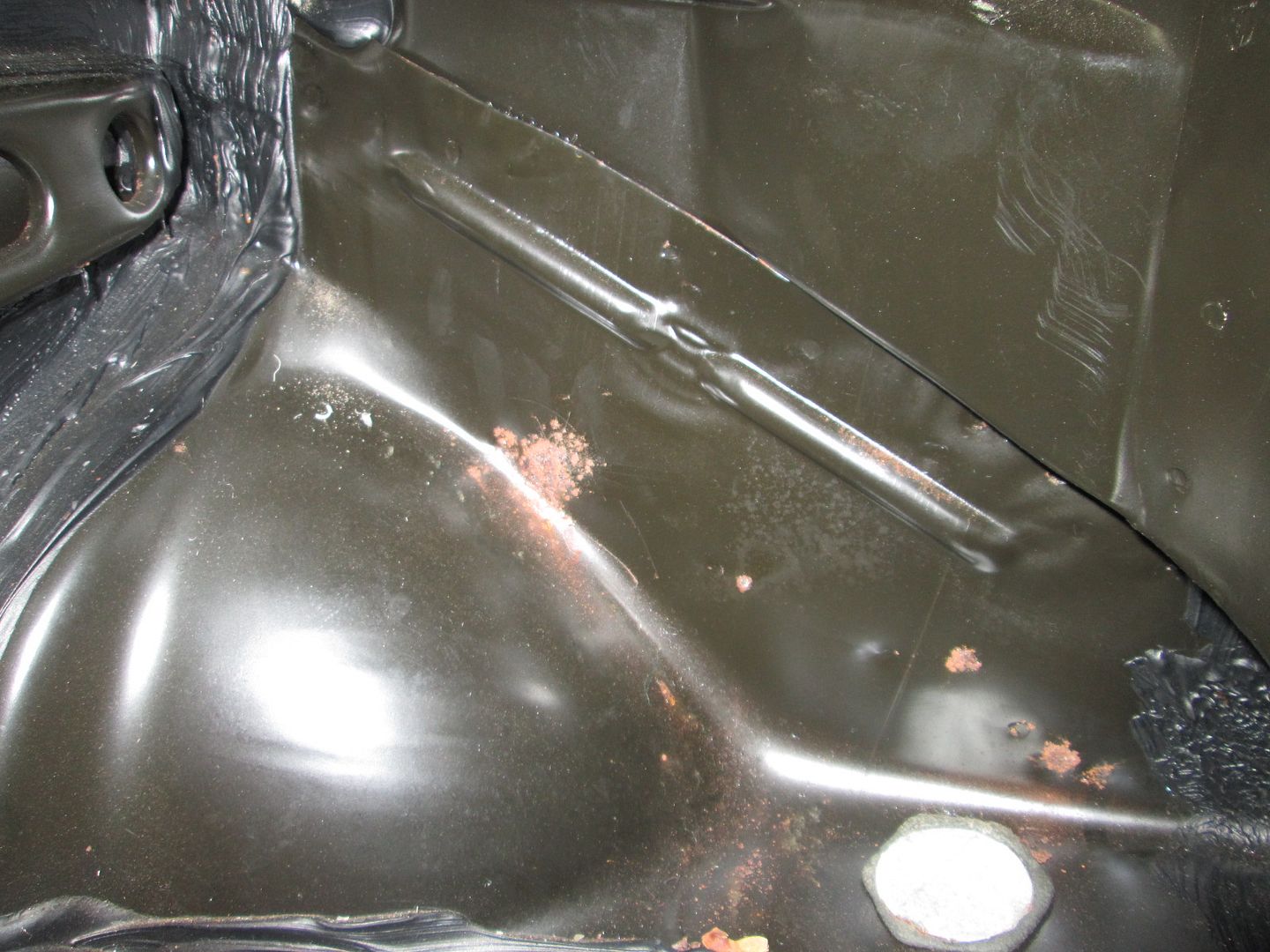 The drivers side is a little more telling:
There isn't much useful on the front suspension. Both bearings are dry and have slop, the cross member is swiss cheese, the steering rack has slop and is very rusty. Not sure how sound the a-arms are. The front uprights should be good, I took off the calipers, and the front formula wheels are good too.
The body has significant rot through the chassis and rear frame rails.
Bottom of driver side front: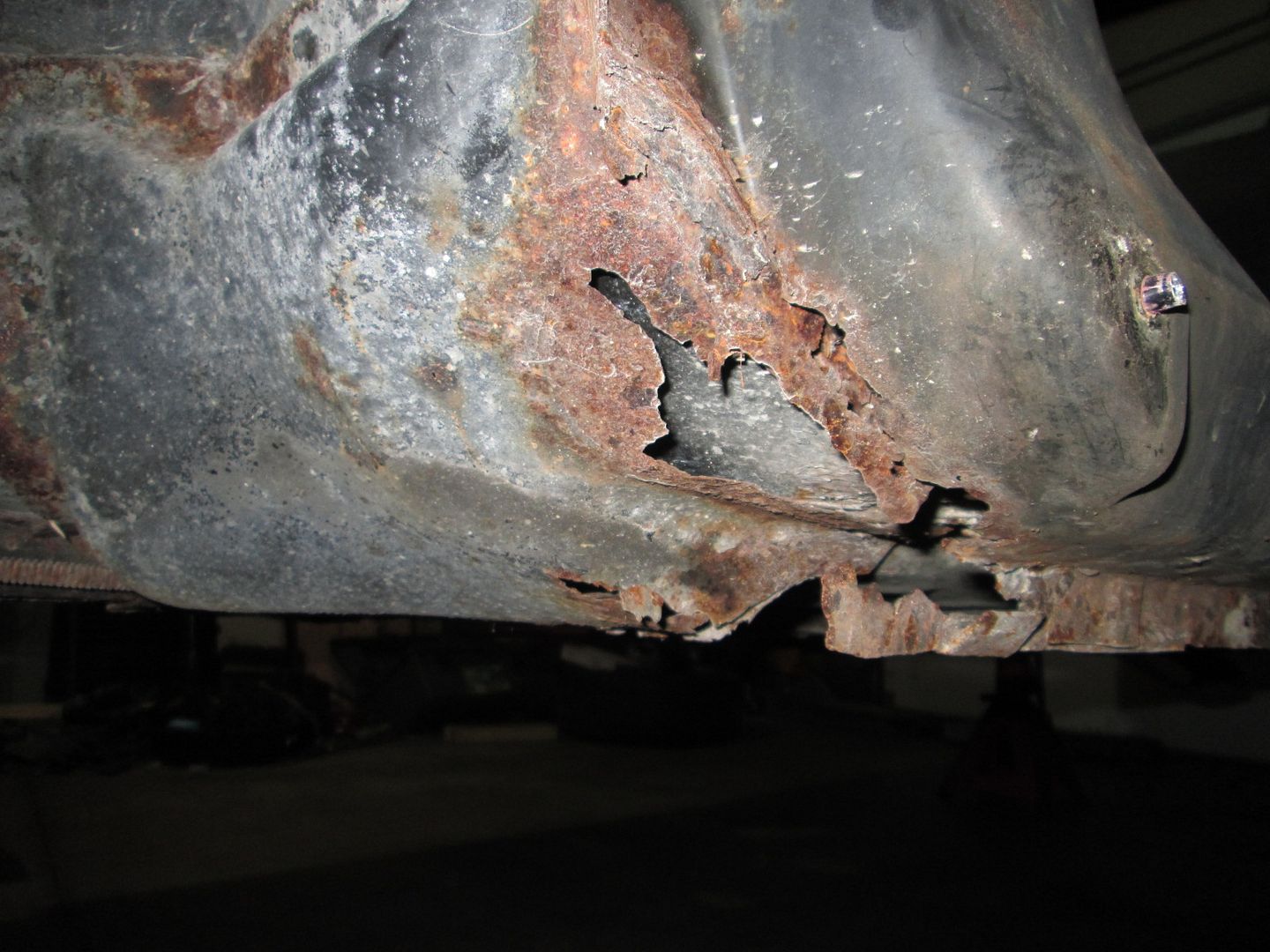 Inside front of the passenger side: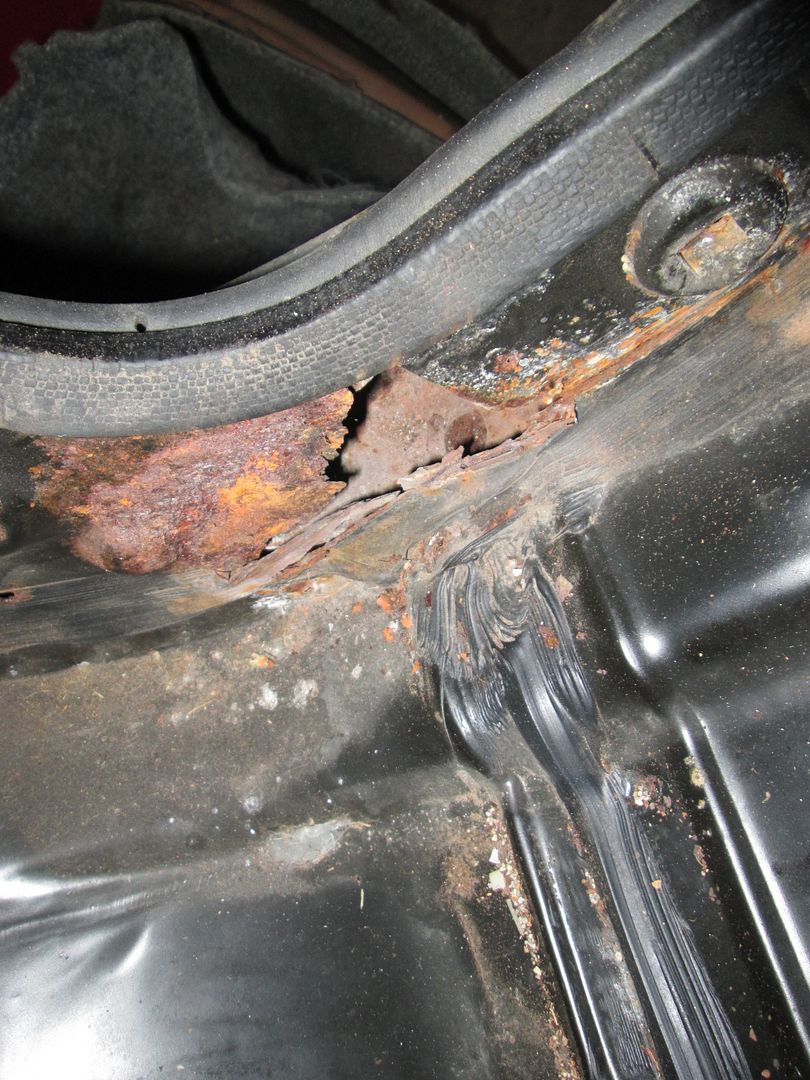 Lower passenger side where rear lower frame rail used to attach: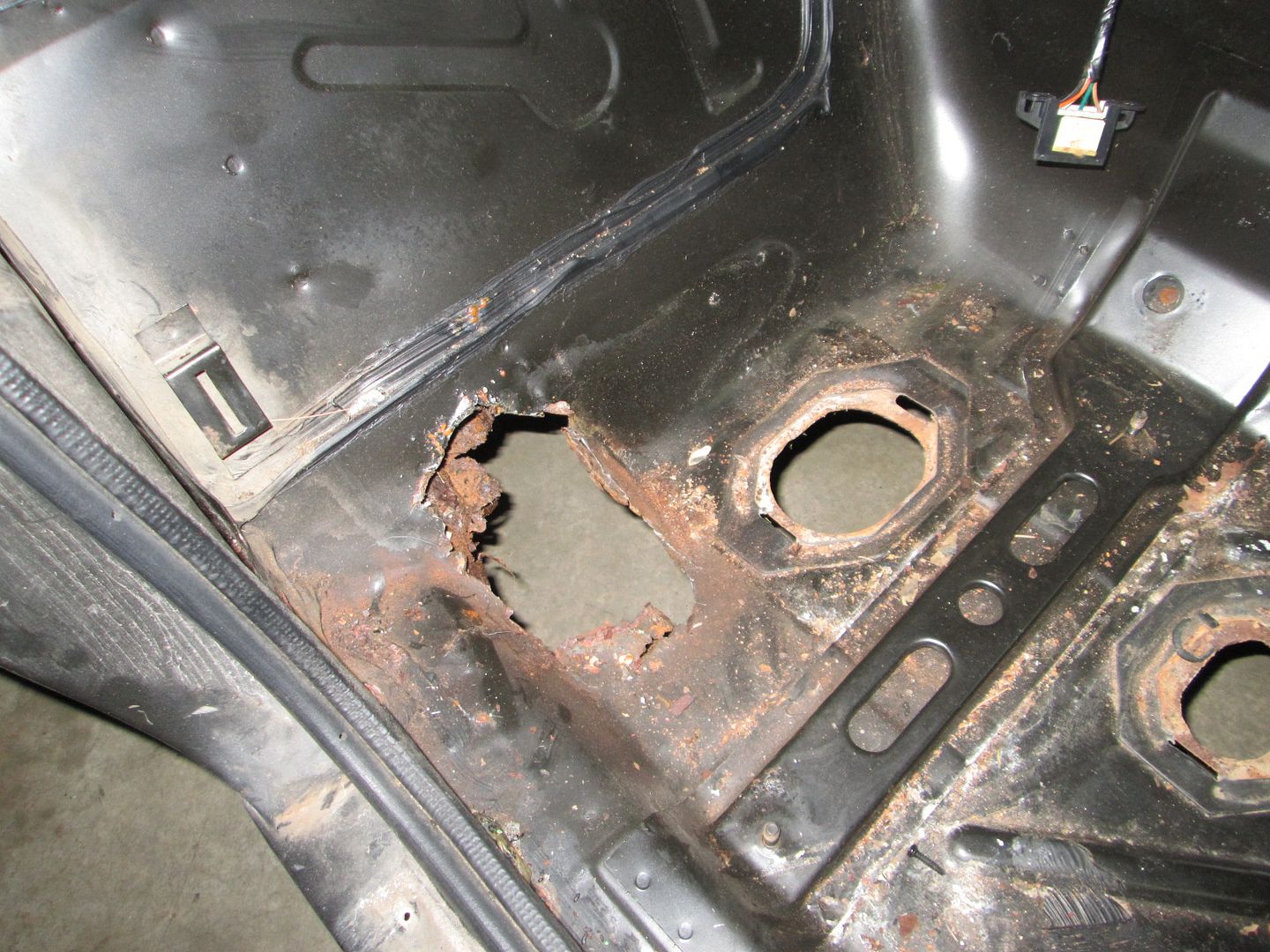 Passenger side lower frame rail: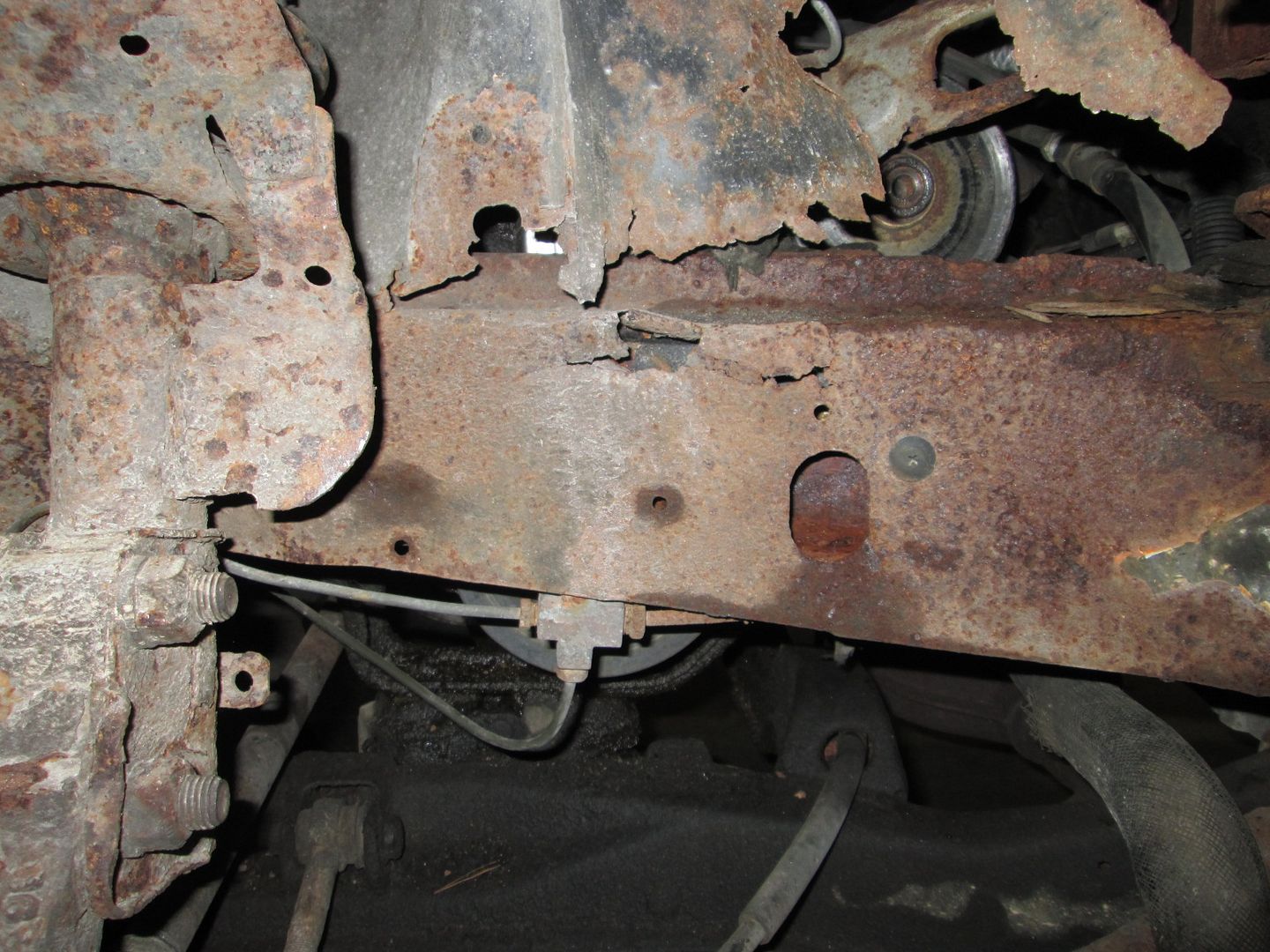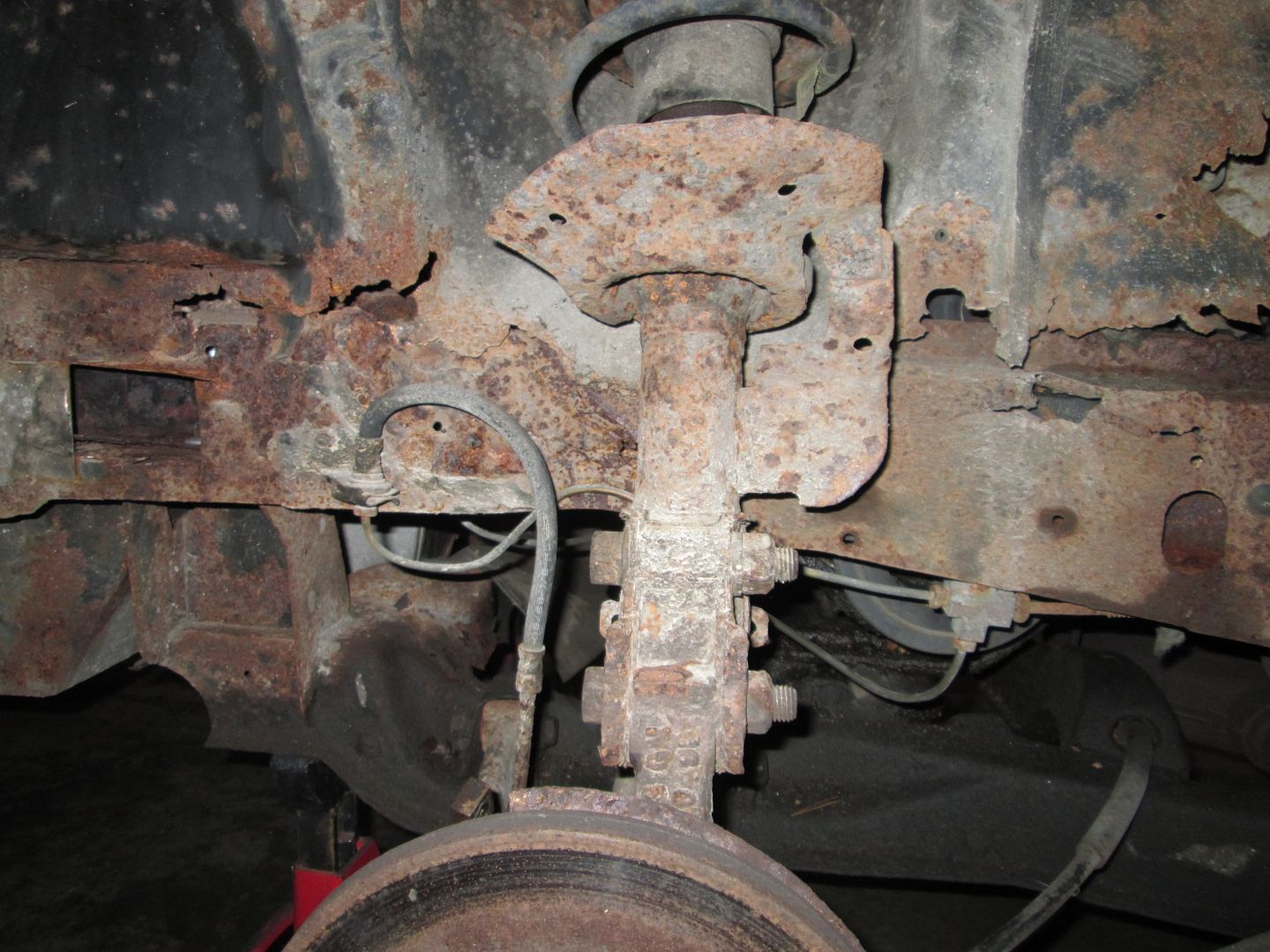 Upper driver side frame rail: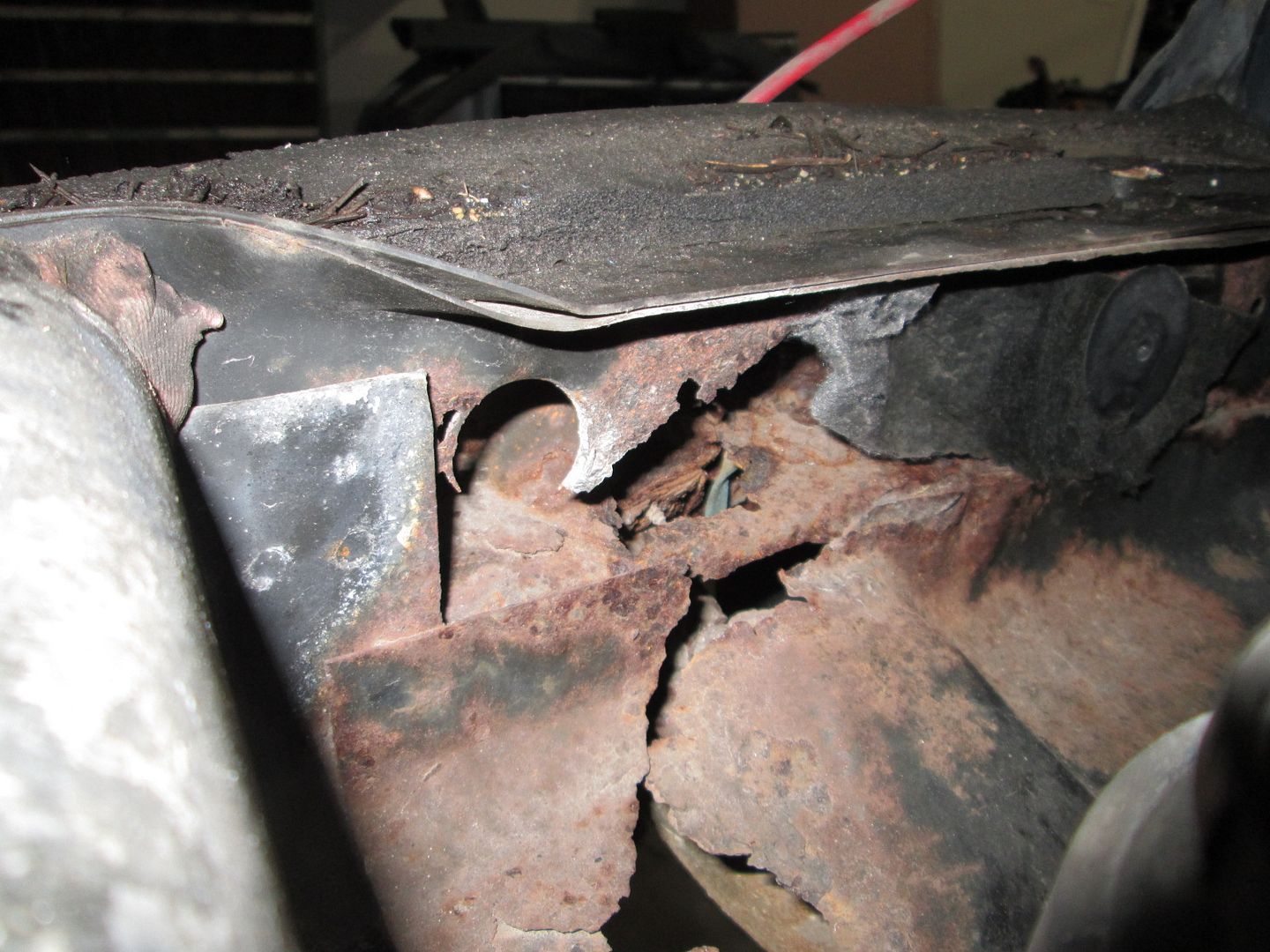 I started taking the car apart at 9 AM this morning and was pretty much done by 4 PM and that is taking a break to get a new hand held grinder. The purpose of buying the car was to get the body panels, and my nephew wanted everything 5 speed related so he can convert the 88 4cyl auto I gave him to a 5 speed.
Here are the stacks of removed parts. Tomorrow the chassis will go to my brothers for long term storage and so they will have close access to the parts they need. Once the car is gone, will have room to get all the parts storage tubs out and put the good parts away for storage.