A buddy if mine has a drive shaft shop in town and he gets super slow in the winter since he mainly builds parts for tractors and heavy equipment. He decided to set up a hydro dipping tank and buy the products to do it. I was surprised actually how easy it is to get into it and cheap. The preprinted film comes in 36" in wide rolls and costs roughly .60 a linear foot. The more you buy the cheaper it gets. quite a few test parts, like wheels, interior parts, spoilers, atv fenders, etc... We got the hang doing it right the first place, but if you mess up, you just re dip the pattern again. After dipping you clear the parts with automotive grade clear coat and re-install.
I decided what the heck, why not try my fiero. I was boring and went with a carbon fiber. The film we used for my parts is designed to show the color of the part though it, so you can do any color you want in a carbon fiber pattern. My car is a burgundy-fuchsia kind of color, so the parts were prepped and shot in a base coat that kinda matched my car. Pictures below show how the parts turned out. All these parts took roughly 2 hours of labor start to finish to do.
I can't wait until the rest of my custom upholstery parts show up so I can install my new interior.
Shift surround after dipping, before clear. ash tray doors were dipped separate too.
This is the base color all my parts were painted prior to dipping.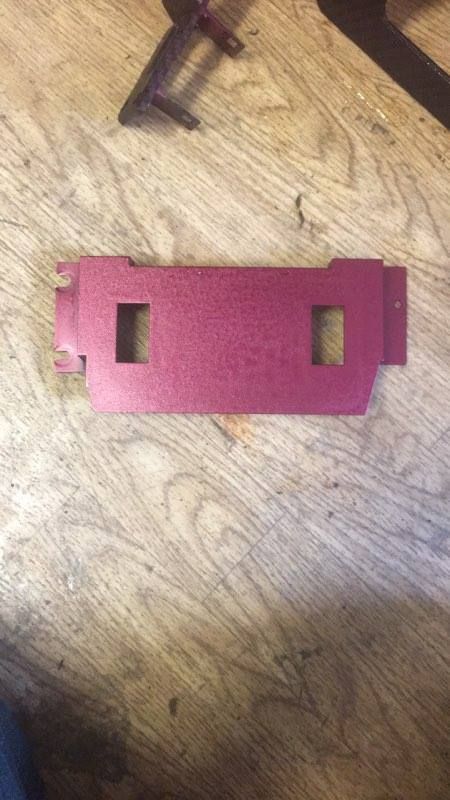 Gauge cluster bezel after clear coat, in the sun it sure looks glossy.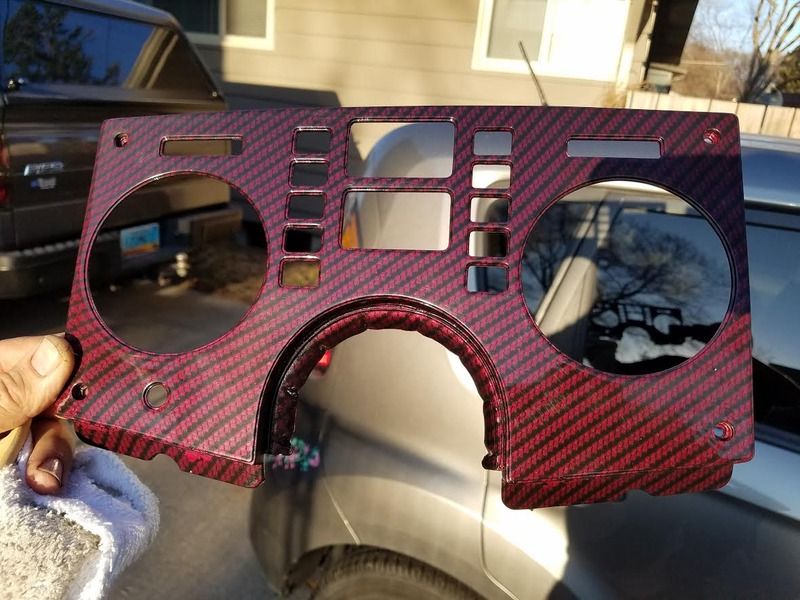 More parts that I did, basically I pulled every small trim piece I had to dip.