Hi All,
Each year we have Fiero fanatics that request the ability to buy a Fieros at Carlisle T-Shirt. This year, we're giving you the opportunity to order one in advance, even if you can't attend the show. To order, simply send us a PM for the PayPal info and indicate how you wish to get your shirt (Pick up day of show or Mail). Costs are:
$10 Pick-Up Day of Show
$15 Mail to You
This year's design was created by AusFiero and it looks great!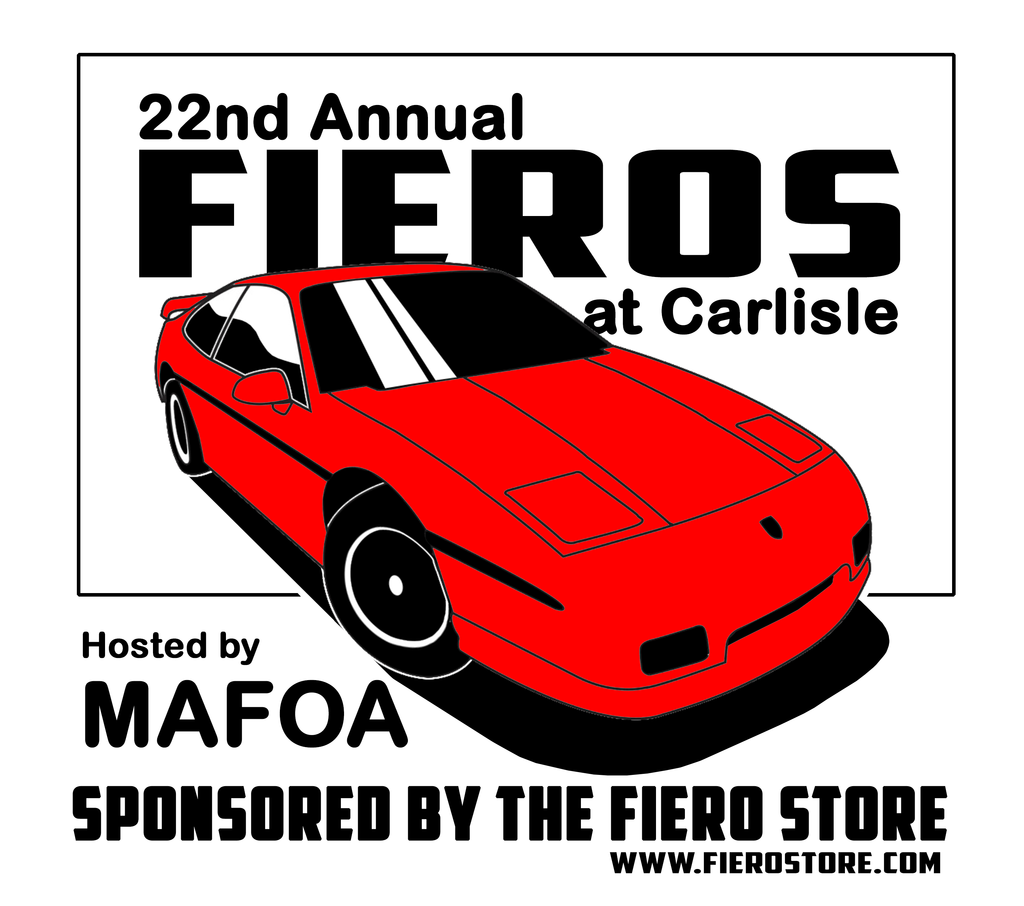 MAFOA BOD