There's some good news/bad news involved here. The good news is I now have my dirty clown punchers on an 88! The bad news.... well....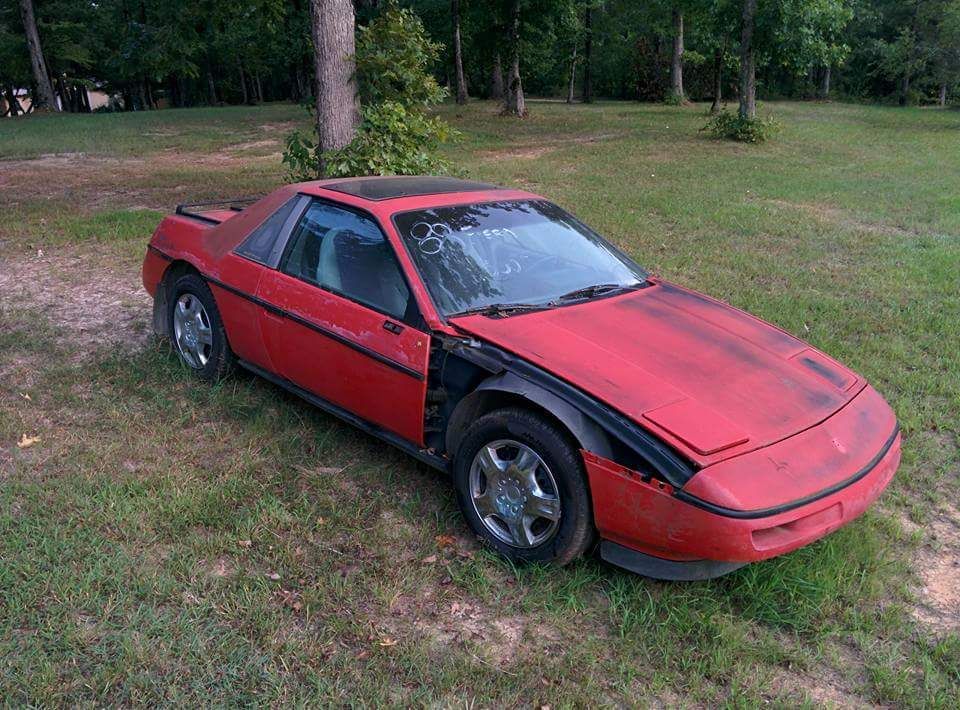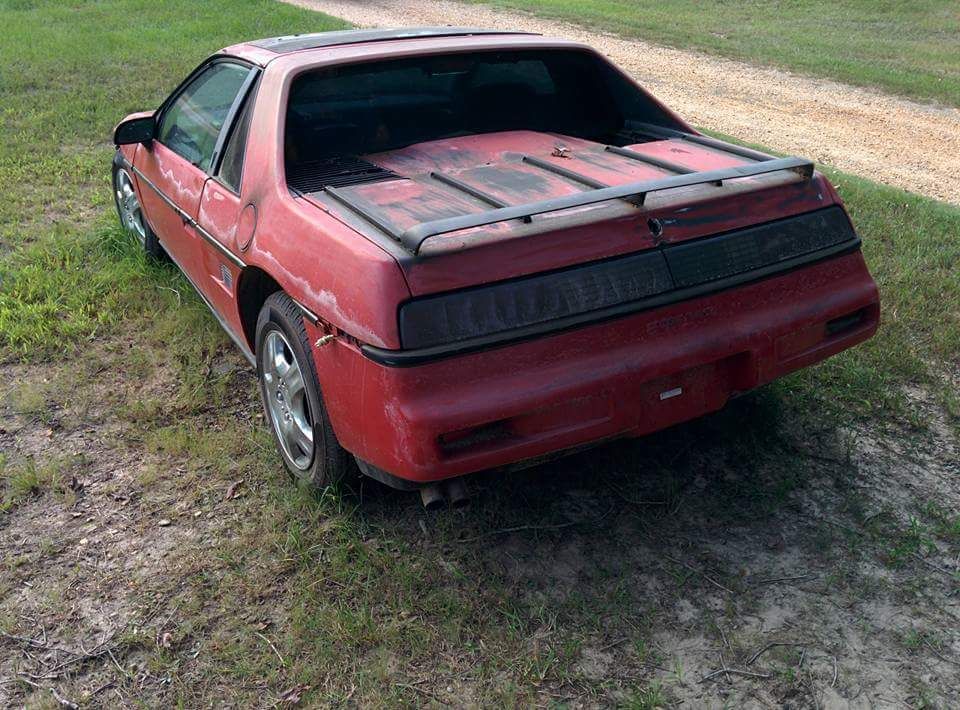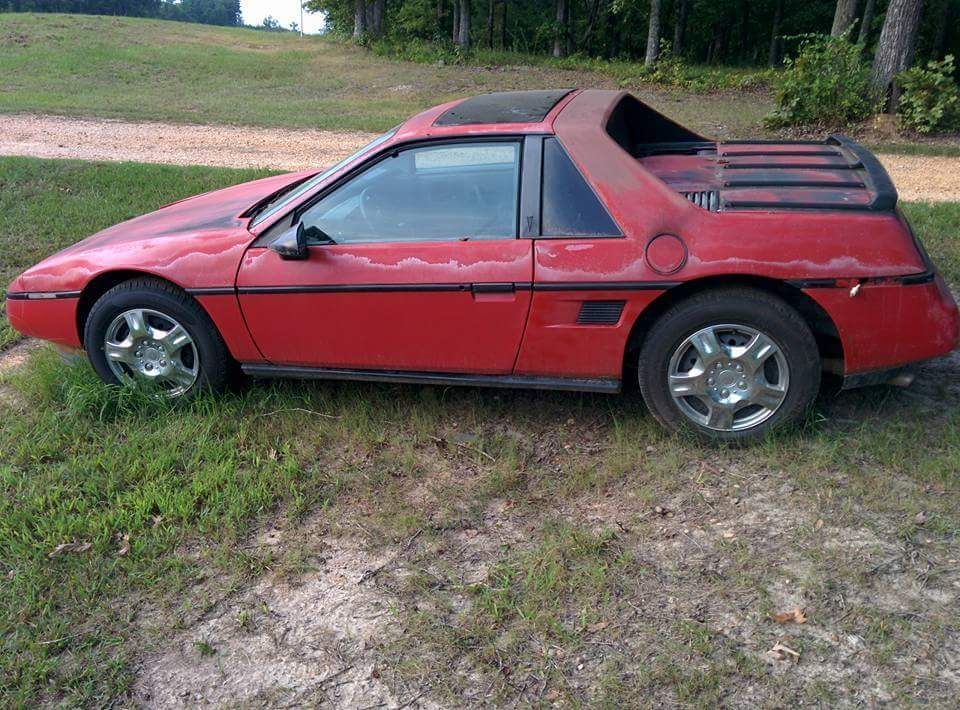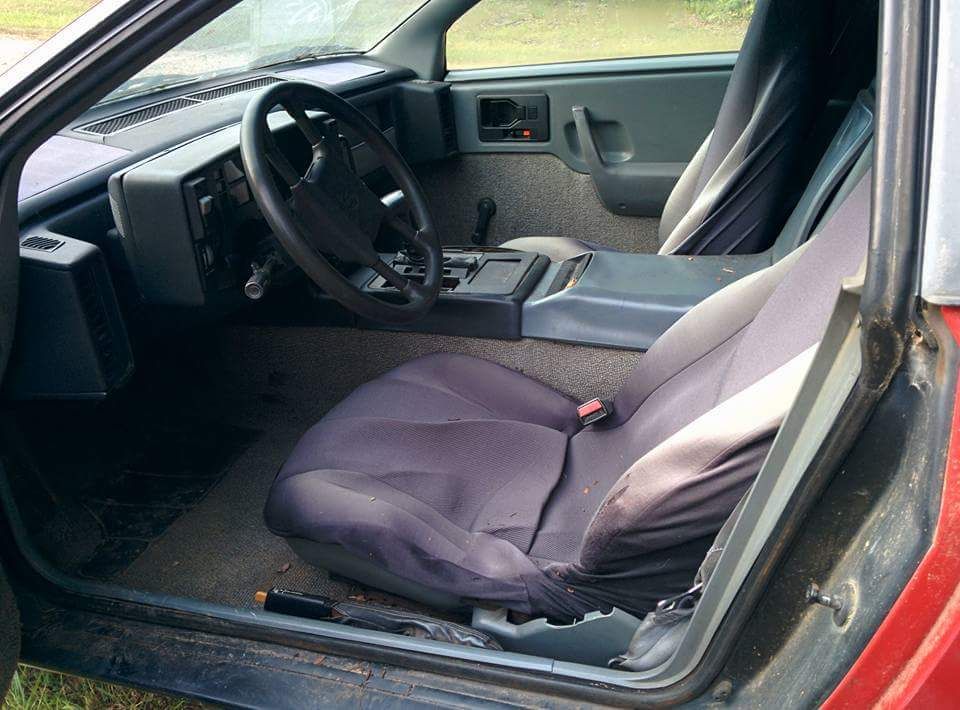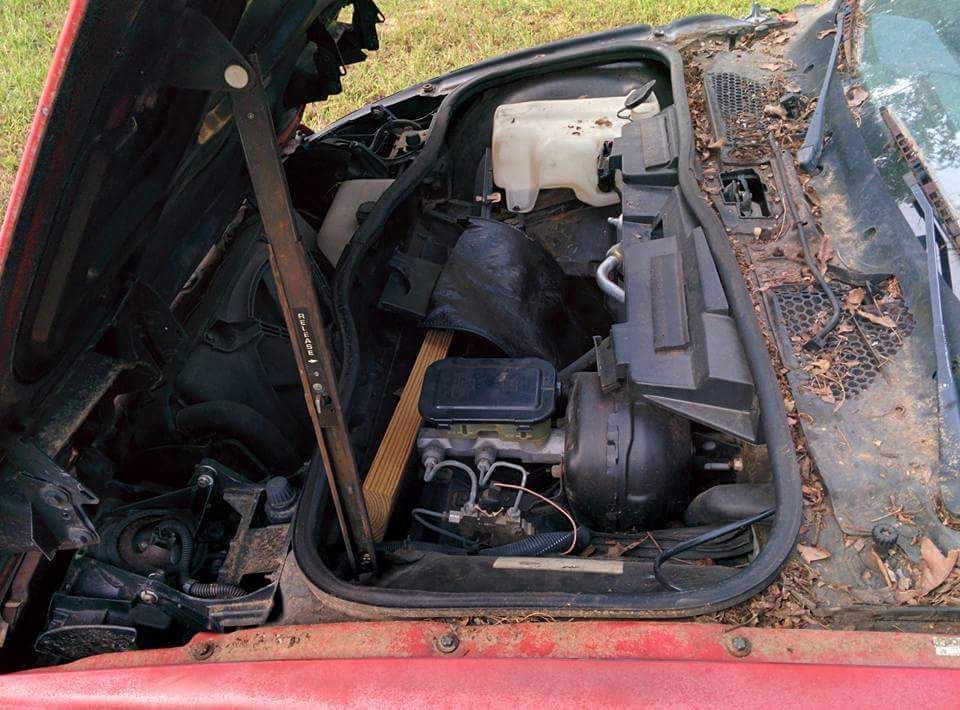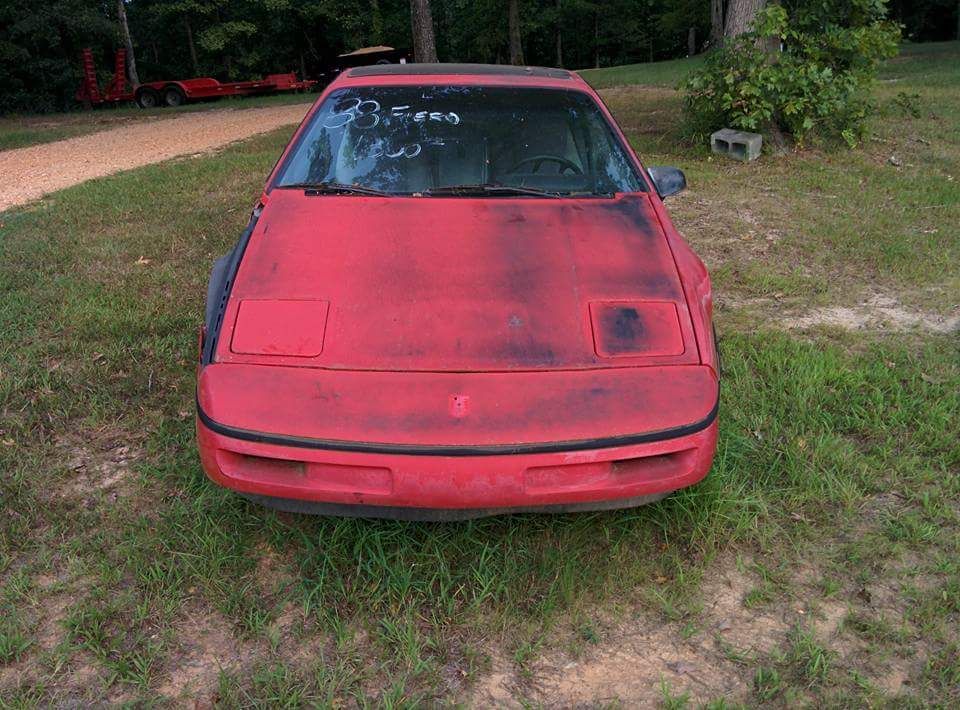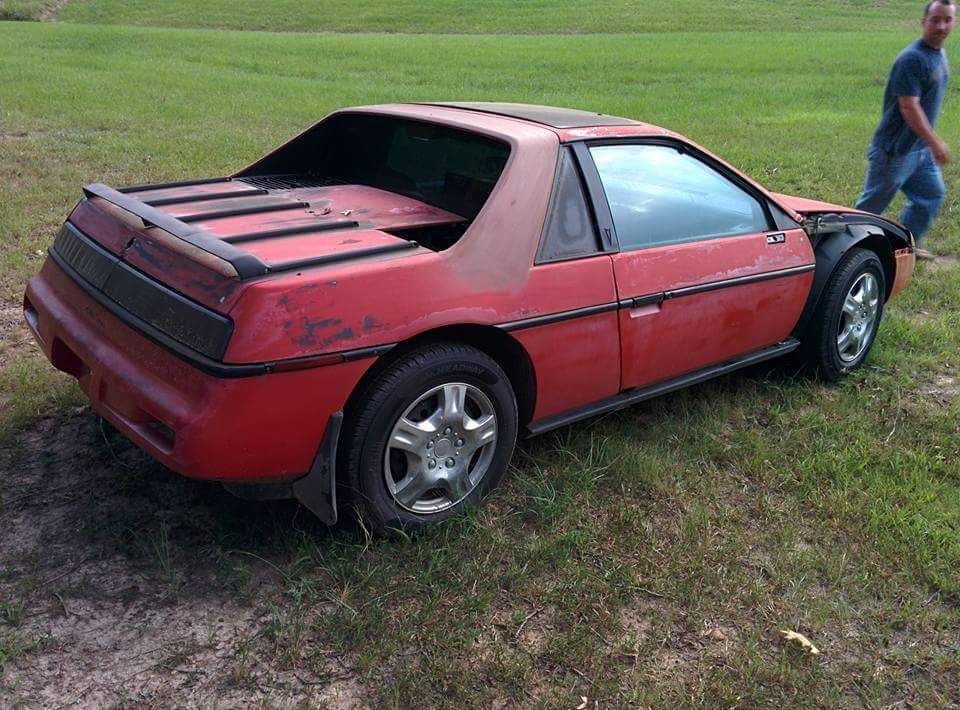 You may recognize this car as the first Fiero I ever looked at back in Aug. The owner was really keen on it and didn't want to let it go for a reasonable price. He had fallen into the trap of having sunk a lot of money into the car (brakes and tires) and thought the car was worth at least that. Problem is it is NOT. I tried to test drive it back in Aug and after jump starting the sad Duke in that thing, I made it about 100yd down the road before the thing quit, spitting smoke and oil from what looked like under the valve covers. I'm thinking the engine is probably shot. It's also an auto, but this COULD have become The Blue Fiero if it had just performed a bit better that fateful day. I'm glad it didn't, as it would have been a LOT more work than my current car.
I circled back today and offered the guy $500 cash to haul it away as is. I had to lean on him a bit, but after showing him a picture of the car it was going to support, he caved and I became the owner of this 88! So if I have an 87 GT with a Getrag, why did I buy this heap?
1. Suspension! The cradle is rust free and the suspension looks to be in pretty decent shape. I'm going to steal the cradle off of this thing and build my 3800SC on it.
2. Hood! Probably going to modify it with some sort of vent/scoop and if it turns out well it goes on The Blue Fiero
3. Parts! There's gotta be something else of value on this heap!
4. Harness? Since I'm planning on doing a 3800SC swap on my 87, I'm hoping I can use the harness off the 88 to build the swap harness. One of my big goals of the eventual swap is minimal downtime on the 87, so this car should hopefully go a long way toward that goal.
5. Interior? HAHAHAHAHHAAno.