(Posted here because many don't read TOT and many build etc threads are started here or TD&Q.)
Most people use [img] tag can save time and bandwidth for many readers by add thumb to this so is [img thumb]
Why?
Many people are still using Modems or slow DSL.
Others now have Capped data plans, like Most 3G and 4G data plans, Comcast in some area, ATT U-verse and Many users in Canada.
Just easy to read with treads with several to many pictures,
even pictures posted w/ PIP.
Example:
Post w/ PIP and default copy/paste img
same but using img thumb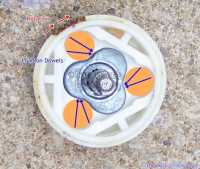 CLICK FOR FULL SIZE
Cliff made [img thumb] years ago but never put this on the PFF Code Help page.
Note: Posted pictures from other places should edit out any links, meaning url=____ & /url tags wrap around the img tags.
Part because they can "break" the img thumb behavior.
Part because Picture links, "legal" or not for Cliff's rules, can cause problems to many readers. Example: Can interfere w/ screen readers for the disable etc. Photobucket is well known for is issue. Many people think Picture links are a security problem too.
------------------
Dr. Ian Malcolm: Yeah, but your scientists were so preoccupied with whether or not they could, they didn't stop to think if they should.
(Jurassic Park)

The Ogre's Fiero Cave (It's also at the top and bottom of every forum page...)