first of all, sorry for posting so much. Anything i ask i cannot find through searching and i feel like if i ask it on my other threads it might not get answered. But heres what ive noticed:
My drivers side exhaust is slightly slanted vs the passenger side is pretty straight. Upon looking at it, they have a bracket and the drivers sides one seems crooked. Not sure if you can tell, but it is crooked along with the little bracket that has two nuts in the back.

vs the straight one. This ones bracket is straight with the ground and the exhaust is straight, the drivers side bracket is crooked and so is the exhaust. Not sure how serious this is but id like to fix.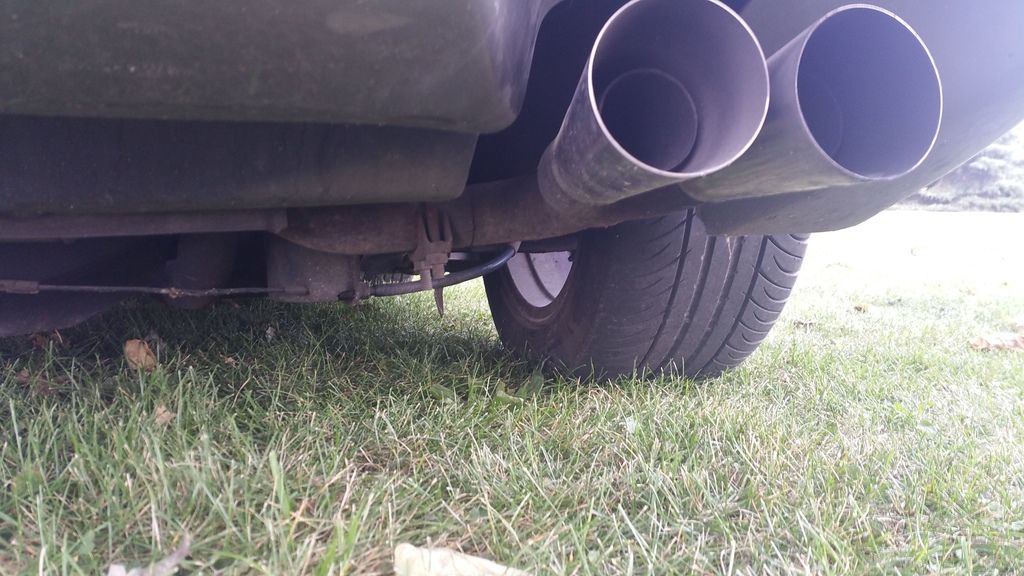 Another question is how to remove this piece, id like to plasti dip it.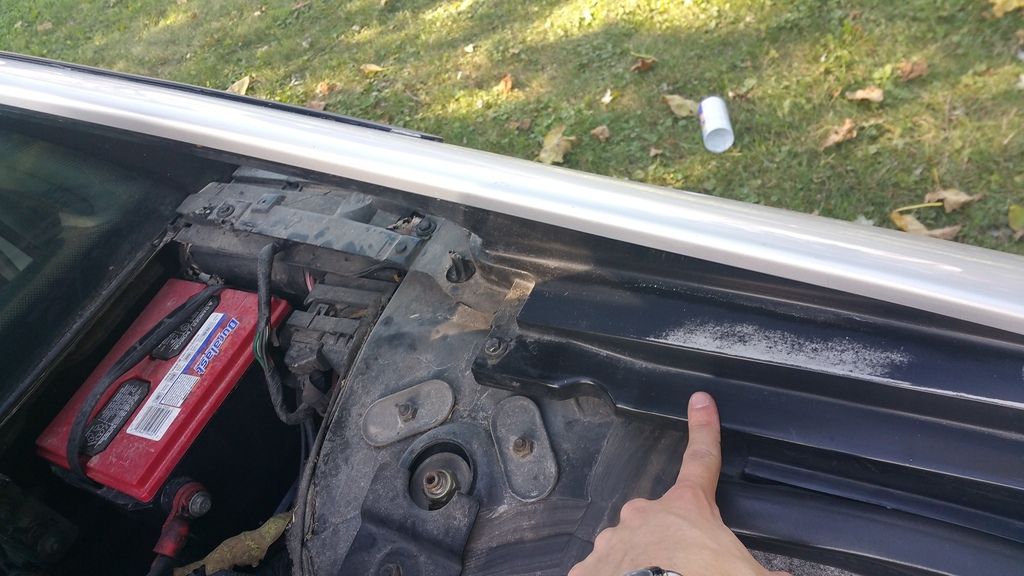 Last questions are this: Theres a type of carpet/cushion around the walls of the engine area and mine is all crumbling and falling apart, also theres a material that resemles leather but feels like plastic, in multiple areas is just flapping around... Near the inside of my back tires and behind the engine. Can post a pic tomorrow if needed.
Last one is right behind the front bumper theres a big plastic thing on both sides sort of hanging freely but attached to something, can post pics tomorrow if needed. (This is not the around the wheel, it is inside of the bumper almost, can only be viewed from underneath
big thanks to anyone who can help and that read through this, my service manual will be coming the 10th and i wont need as much help then! thanks guys have a good night.
------------------
87' GT 5 speed 😤 15 years old
[This message has been edited by painandgain99 (edited 10-09-2015).]