As you can see in the picture, the oil was clearly leaking from the gasket not being seated properly between the oil pan and block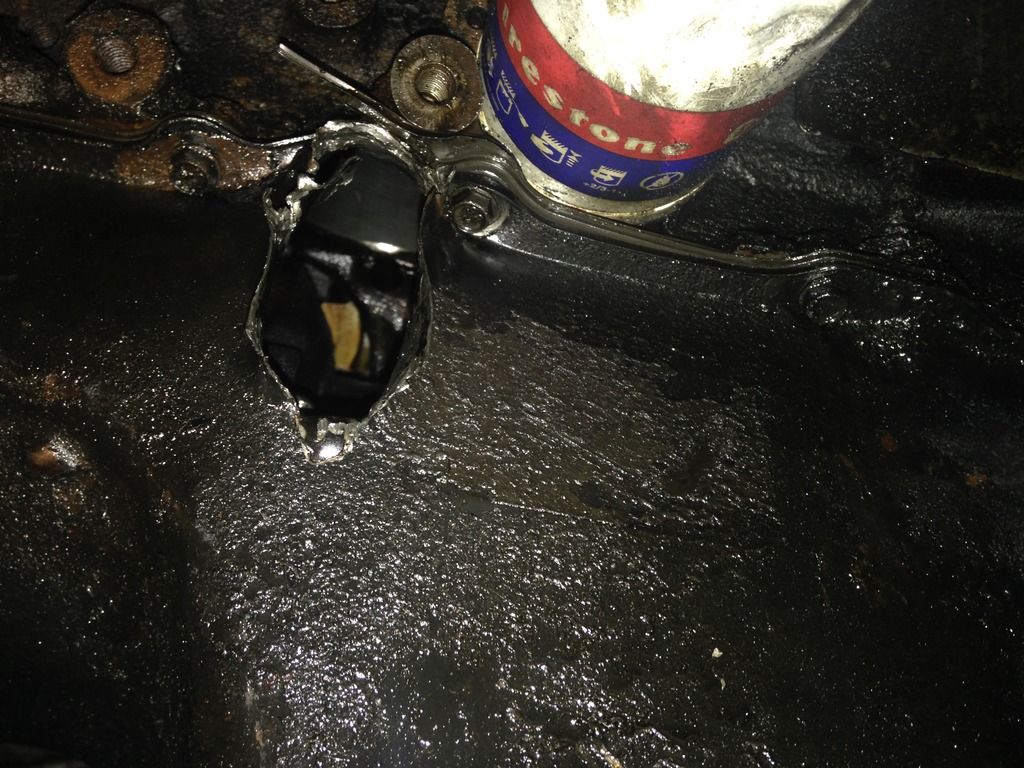 But in all seriousness, the car had a really bad knock and died on the way to my house when I bought it this spring.
I've been working on almost everything else, and am getting around to the motor.
The rod was sticking out of that hole in the oil pan and caused all sorts of damage.
What's missing in this picture? tons of stuff.
connecting rod, piston, bearing, engine mount, etc.
that rod really wreaked havoc when it decided to evacuate, as well as covering everything in oil.
I'm sure I'll find tiny pieces of everything in the oil pan when I drain it tomorrow, as I don't think the piston is still in the cylinder
you can see 2 gouges in the cylinder wall here, im sure there are more I'll find when I get the engine out
[This message has been edited by DKcustoms (edited 09-04-2015).]