quote

Originally posted by dfweazy:

TXOPIE..... Thats exactly what it is as far as i can tell.
Sweet...then you have, IMO, the only short based Testa inspired kit that looks balanced.
Now that I know you have an Argenta...let me share a little history on your car...its not just a Testa knock-off.
Originally designed by Kenny Youngblood for the Action Jackson Movie. It was slightly redesigned & put into production as a kit or turn-key in about 1986 by Pacific Motorsports in CA.
Back in the olden days before the Interweb, people wanting to sell something had to design & publish brochures of their product & pass them or mail them out.
In my archives I have an original Brochure for this productthat V8 Archie passed along to me.
BTW, back in '86 or '87...Archie went out to Pacific Motorsports & installed a L-98 engine into the red 'vert below.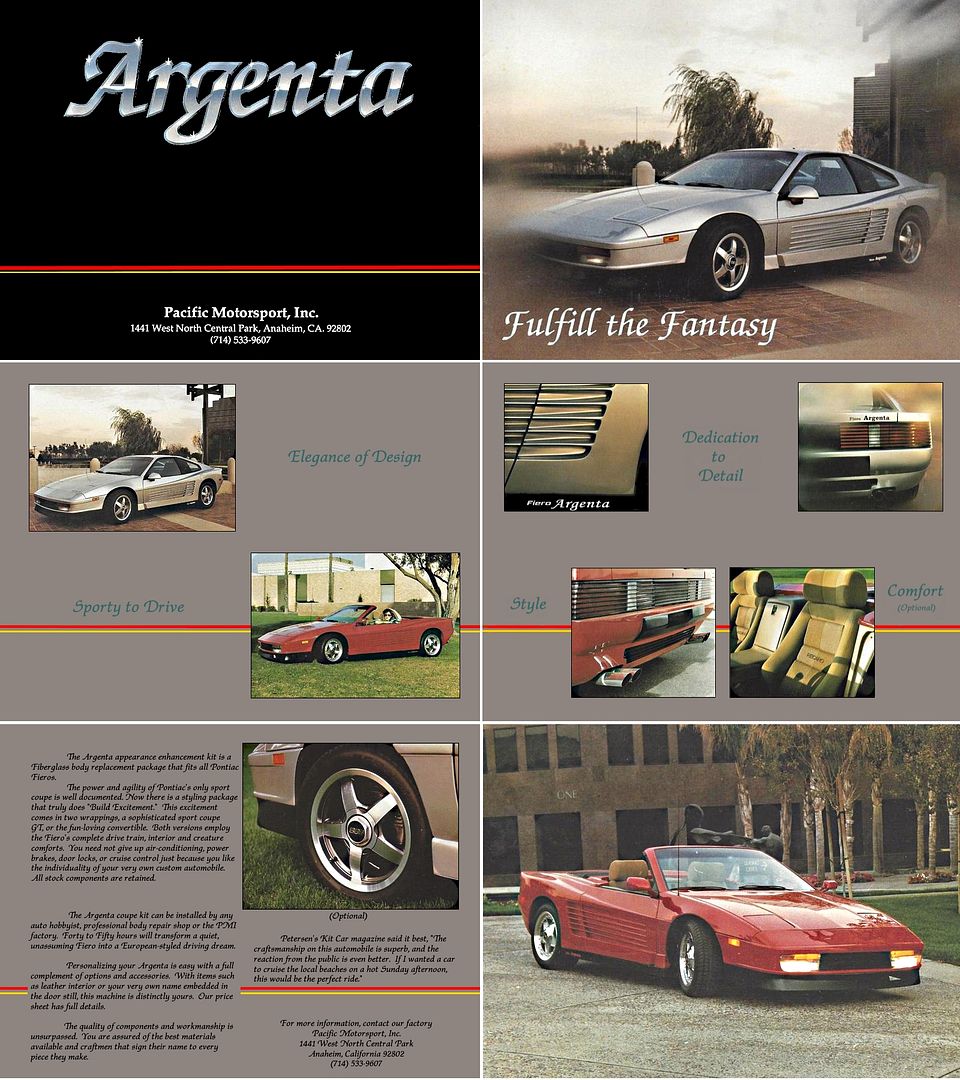 Pacific Motorsports was a high end custom car shop in Anaheim. Building these kits was a small part of the shop's work.
Now with the history lesson out of the way...I really wouldn't mess with the body itself, but improve details.
The only body MOD I would do...is cut air vents into the rear portions like this: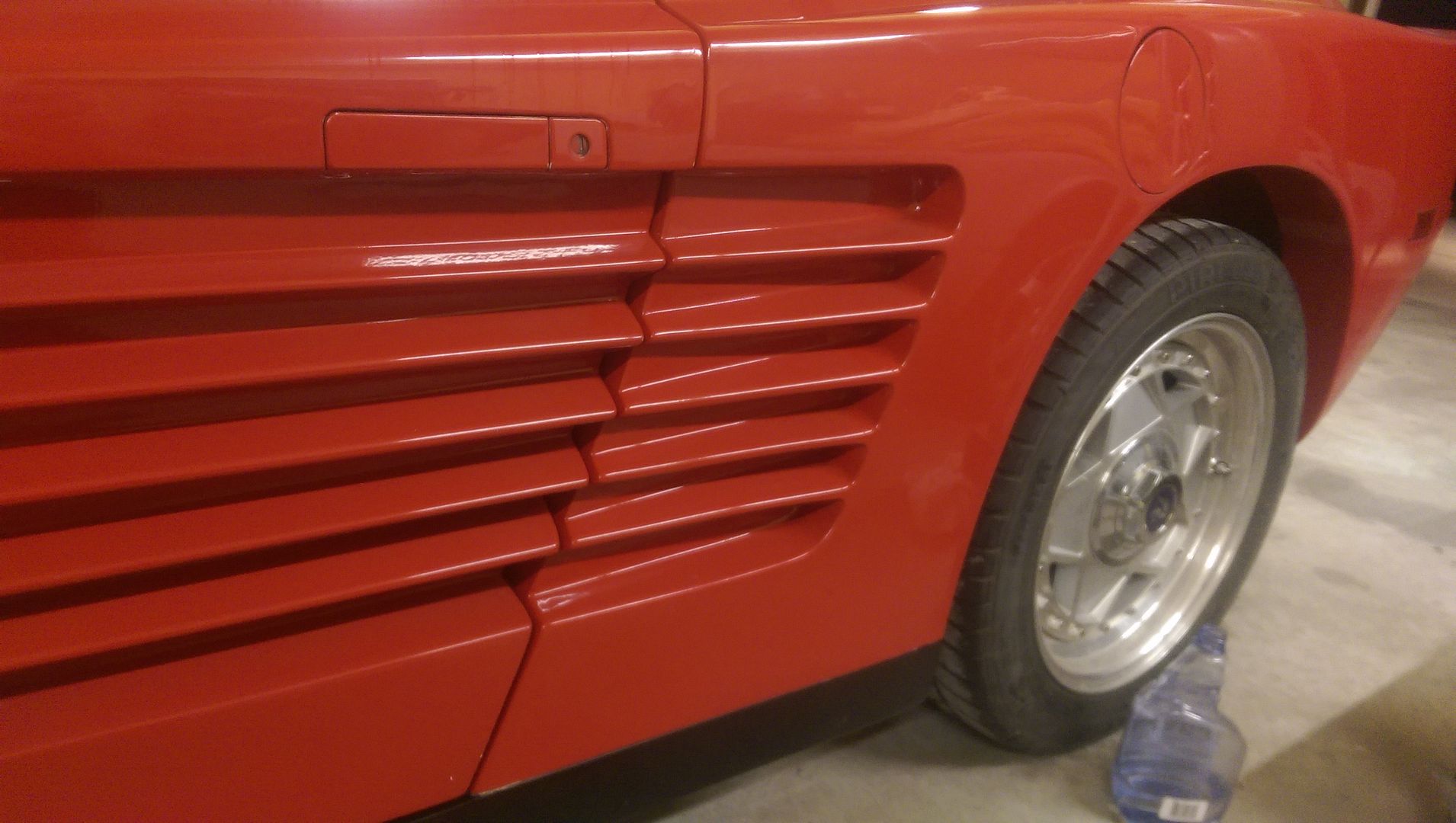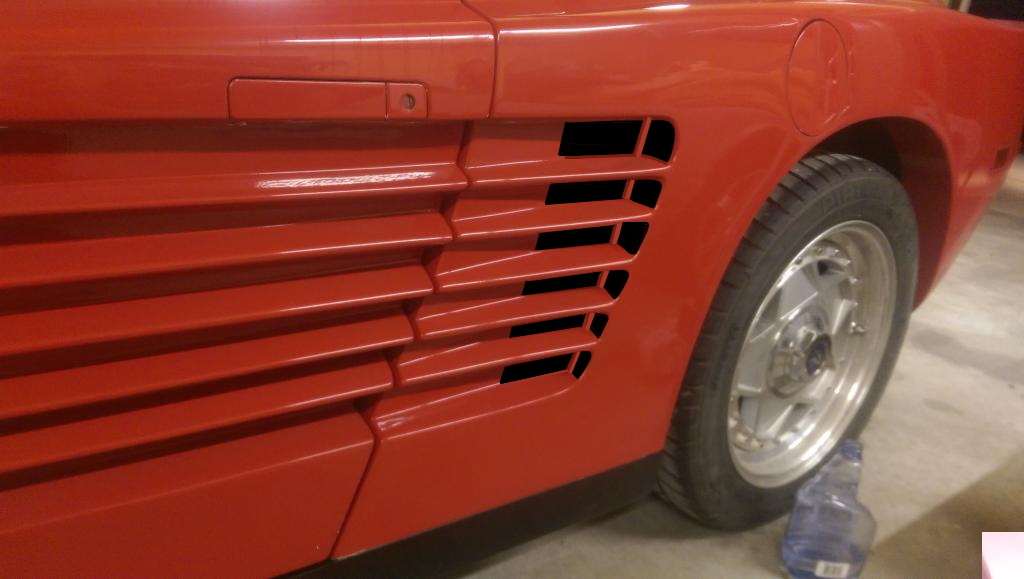 ...like this... for air intake...it currently has no place for air intake as is...which leads to the next upgrade.
Engine: DOHC, 3800-SC, 3.4 Turbo, Northstar...3800-SC is the most documented and easiest IMO.
You could then replace standard headlight bulbs with the following option:
http://www.projectorretrofi...products-page/fiero/
LED lights for the rear and maybe a set of CREE LED license plate lights, like these:
Now the main place for customization and a lot of modernization.
Replace standard rear-view mirror with the following:

This will add 3 buttons for HomeLink, digital compass in RED, and auto-dim features in one easy swap.
http://www.ebay.com/itm/261...e=STRK%3AMEBIDX%3AIT
And maybe a G1 dash and door panels: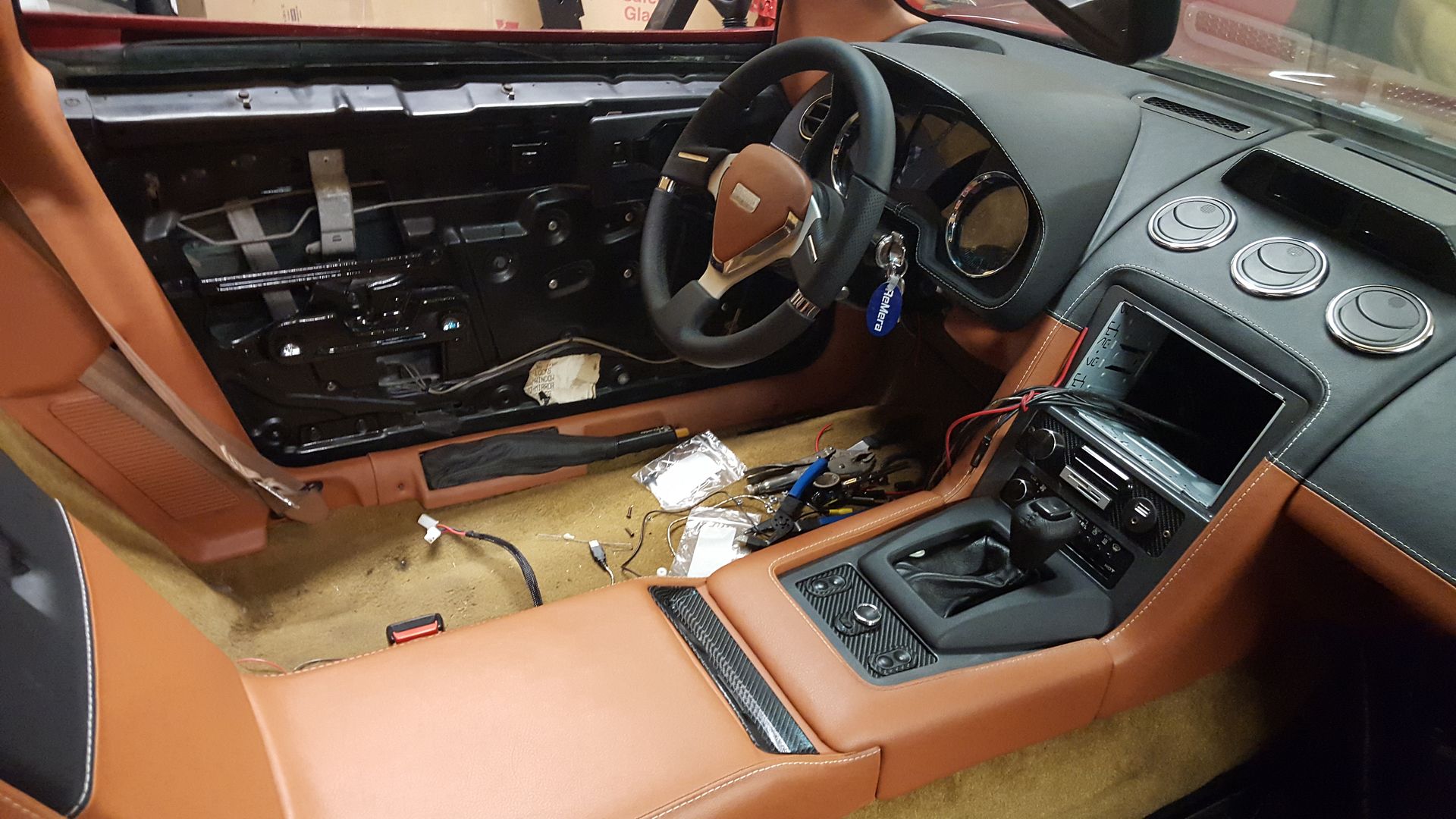 Or how about gauge over-lays from Speed-Hut: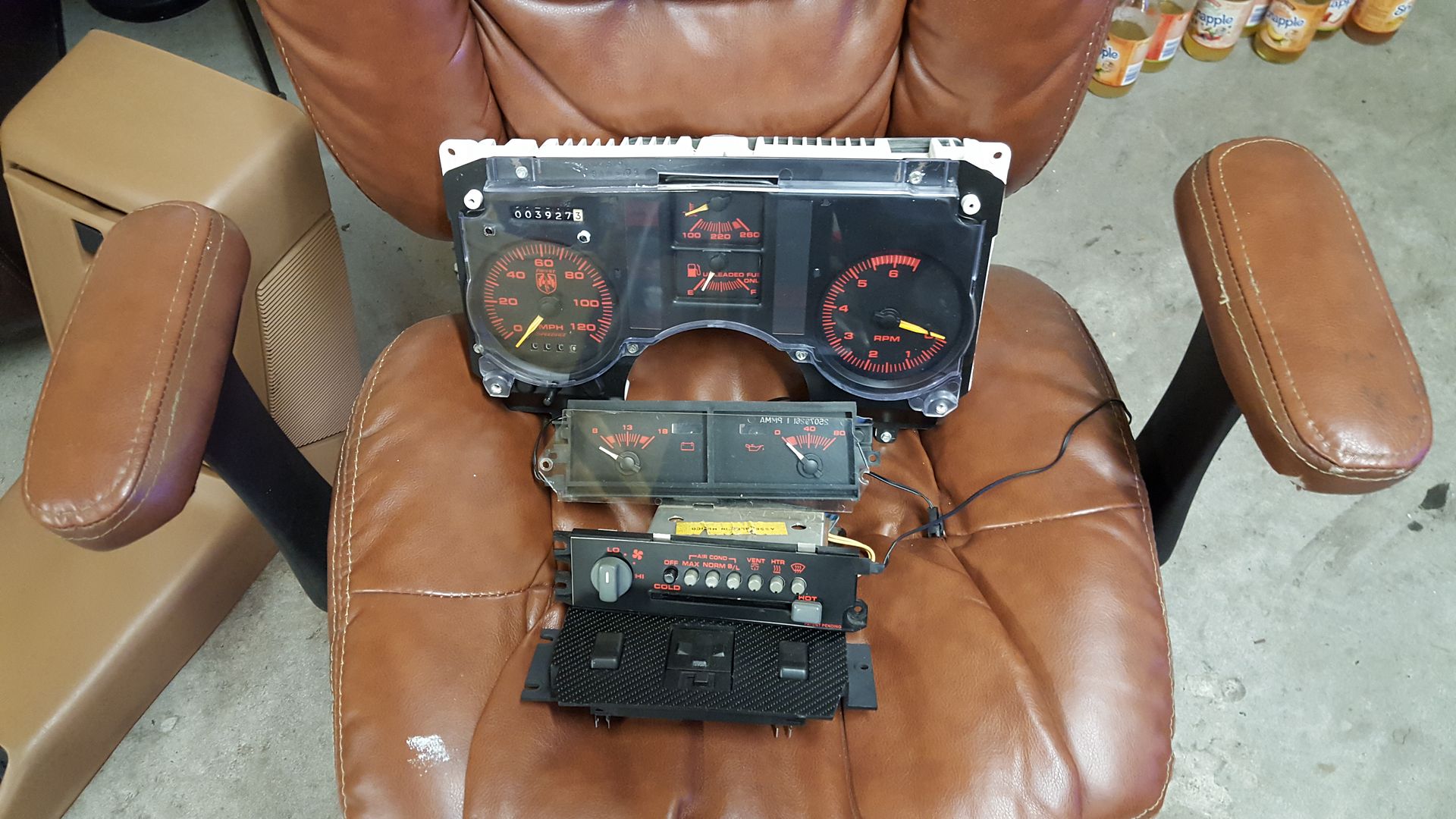 http://www.speedhut.com/eco...-Fiero-custom-dials-
Or Tom's Digital Gauges:
http://www.tomsdigitalelectronics.com/
Or a combination of both: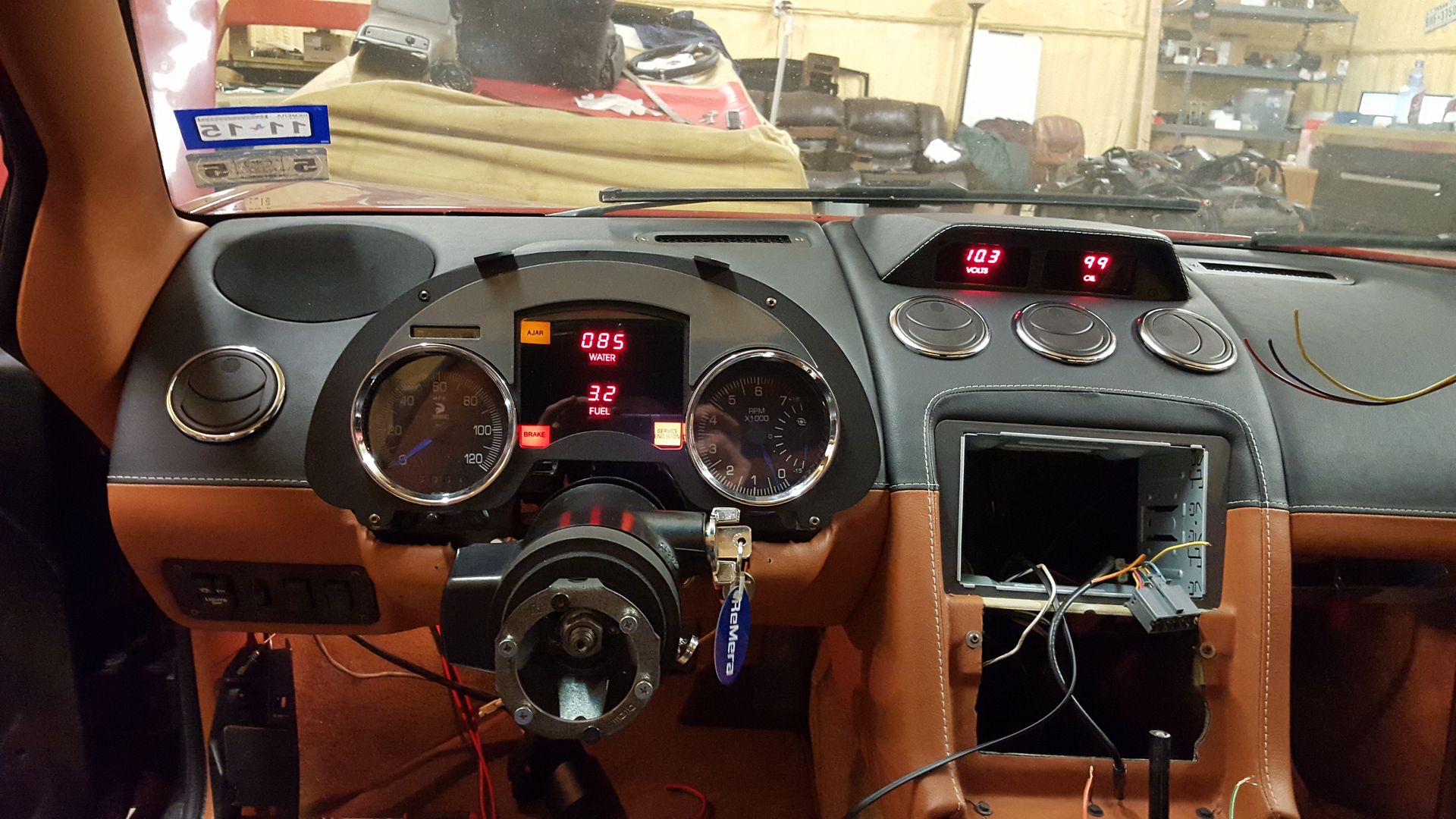 A G1 dash would allow a 7" touch screen as well
Just a few ideas as requested

[This message has been edited by TXOPIE (edited 07-08-2015).]