Guys,
As some of us already know...Speedhut is not going to fabricate anymore new plastic pieces after what they have in stock is gone...they are done doing Fiero custom gauges.
I have just ordered the following custom set of gauges from them:
Day: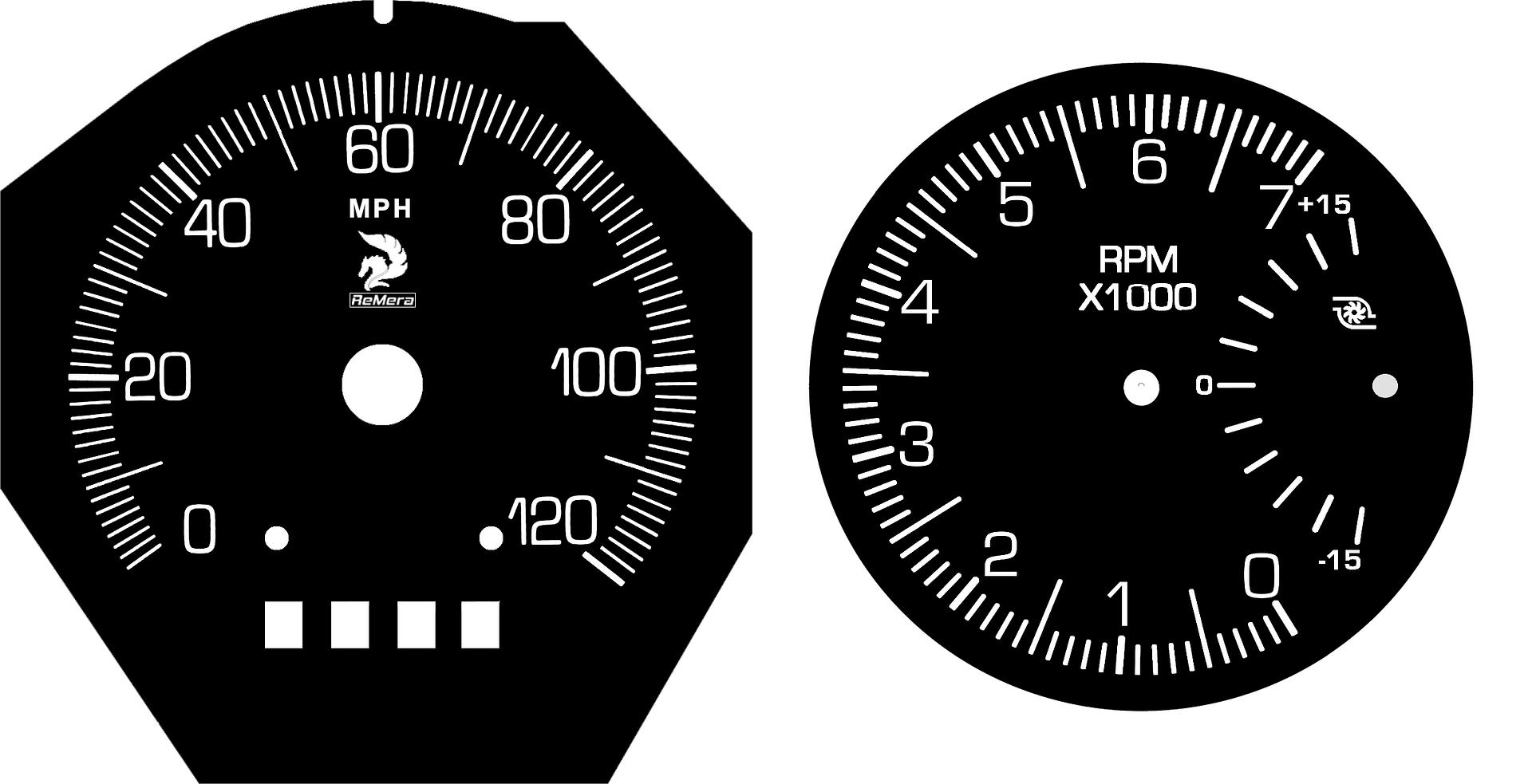 Night: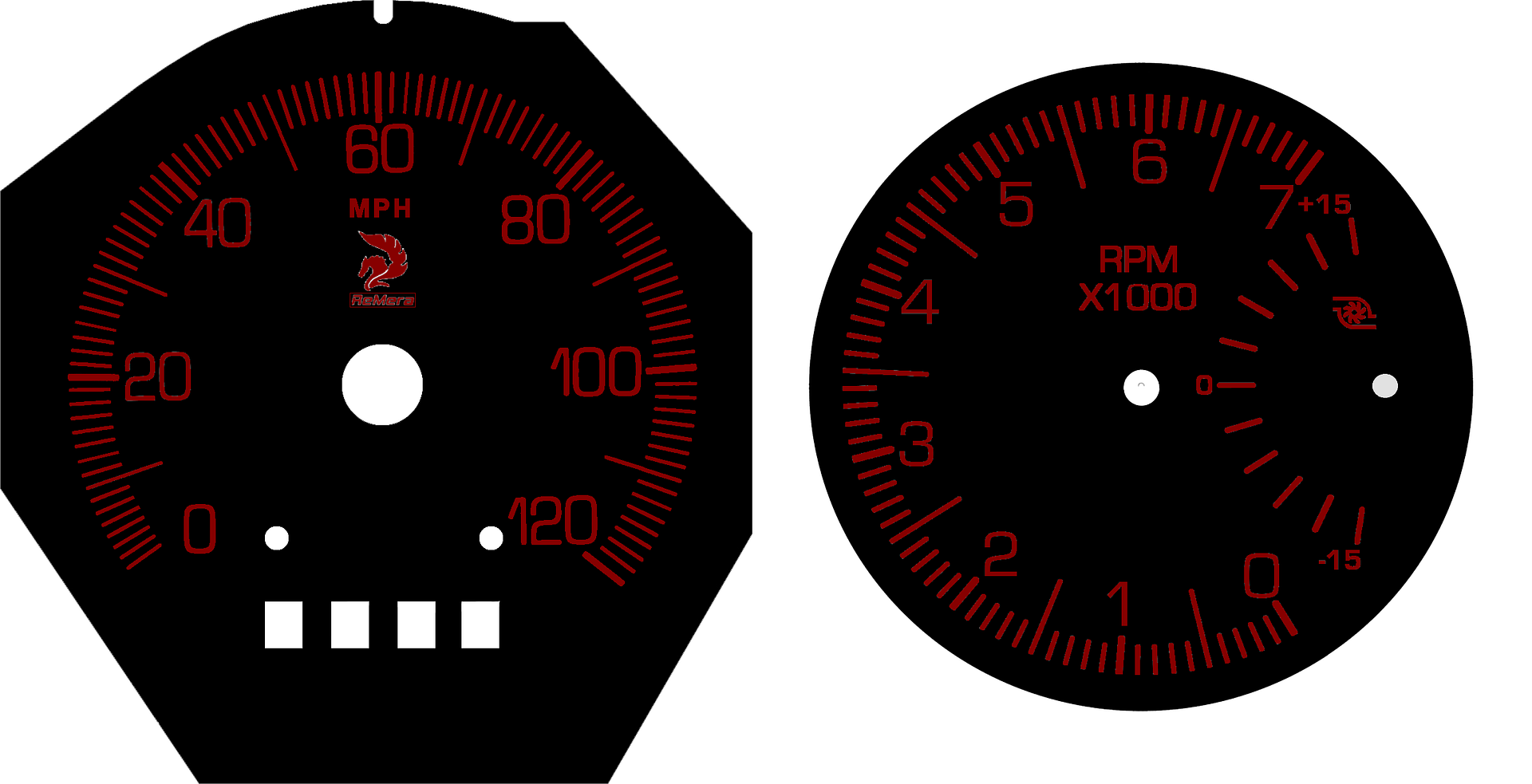 What makes this a little unique is that they are going to do me a custom over-lay for my sunfire Turbo/Tach gauge.
It started out me emailing them almost 2 months ago with a picture of the gauge and asking if they could do one to go with the other gauges that would match.
They emailed back and said yes as long as I supplied the artwork.
So I did up the artwork, purchased the gauge over-lays online. Then emailed them my graphic overlay images with the PO# as requested.
After not hearing anything for almost 10 days I reached out to them to see why I had not heard anything back and not received a proof.
Unfortunately they stated they would have to look into it and get back to me.
A few days later they get back to me and told me that they have the artwork, but they can't do it...because the plastic template is not the same as the stock fiero.
I got pretty upset at this point...since I took the time to ensure this wouldn't be an issue upfront.
I told the rep on the phone that this bordered on fraud...I told them I invested $ to have the artwork done correctly....so it was plug & play for them.
Once the owner got involved...I received another call back stating that they would be able to do it now...but there would be $50 charge for the customization...which I was good with from the get go!
Long story...short...they are about to make one of these gauge over-lays...which they may never do again...so contact me if you have a Sunfire Turbo/Tach gauge and you have ever considered an over-lay...your time is limited!
I would imagine you could change up the artwork anyway you want it...but this maybe the only run of this specific gauge over-lay.
[This message has been edited by TXOPIE (edited 03-02-2015).]