Well as I was very very carefully removing the sail panels from my Argenta....starting to prep her for paint...I was pleasantly surprised to see that these are factory or the best reproductions i have ever seen.
So here starts my questions...Found two stickers on the back that both looked like this: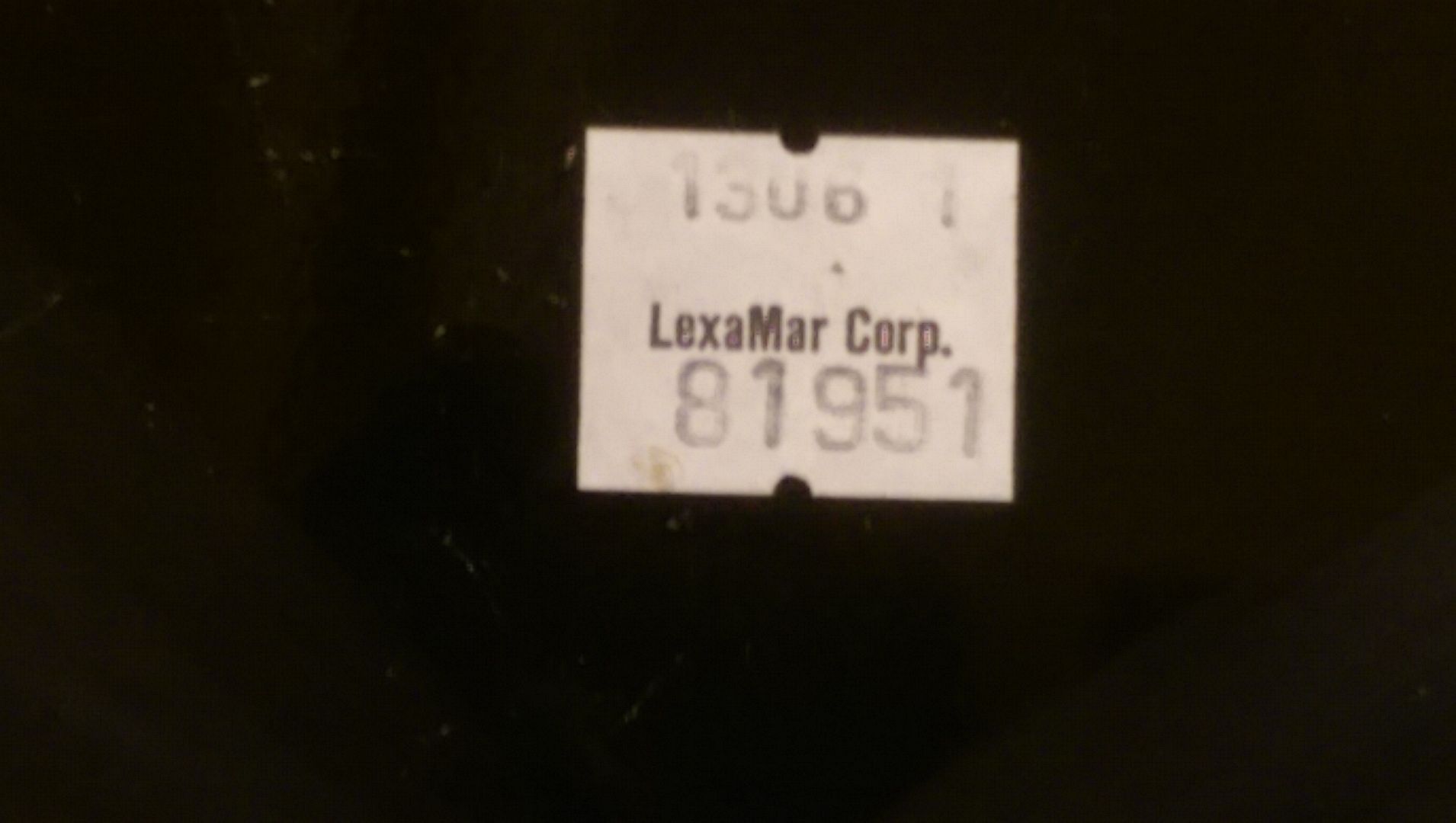 So are these factory and Lexa Mar Corp was the sub-contractor that made these for GM (Pontiac Division)?
Lexamar Corporation
100 Lexamar Drive Boyne City, MI 49712
(231) 582-3163
Plastic Fabrication Company
https://plus.google.com/105...85/about?gl=us&hl=en
Looks like they still exist as well...I plan on calling them tomorrow to get the skinny!
Maybe they were the subcontractor, maybe molds still exist, and just MAYBE we could get them to do a few runs!
Please anyone with any knowledge or info...please chime in.
[This message has been edited by TXOPIE (edited 01-25-2015).]