While cleaning my car for the LS Fest, the transmission side has started to look a little ratty.
Part of this is because I didn't paint the transmission when I did the install, part of this is because the car has been exposed 24/7 to the elements for the last 1.5 years and driven in the rain, and part of this is because the F40 has several places where it will collect water and allow it to pool.
I really don't like cleaning engine bays for car shows, I am more of a "power spray and call it a day" type of person. So as I layout my engine swaps, I want them to be easy to clean with a power sprayer/carwash), but the pooling water on the F40 really complicates things. I either have to try and towel up the standing water or use an air nozzle to blast it out of the recessed areas. Both of these work when I wash it, but since the car sits outside and I drive it in the rain, water collects on the F40 between cleanings.
Here are a couple of pictures of the water standing on my LS4/F40: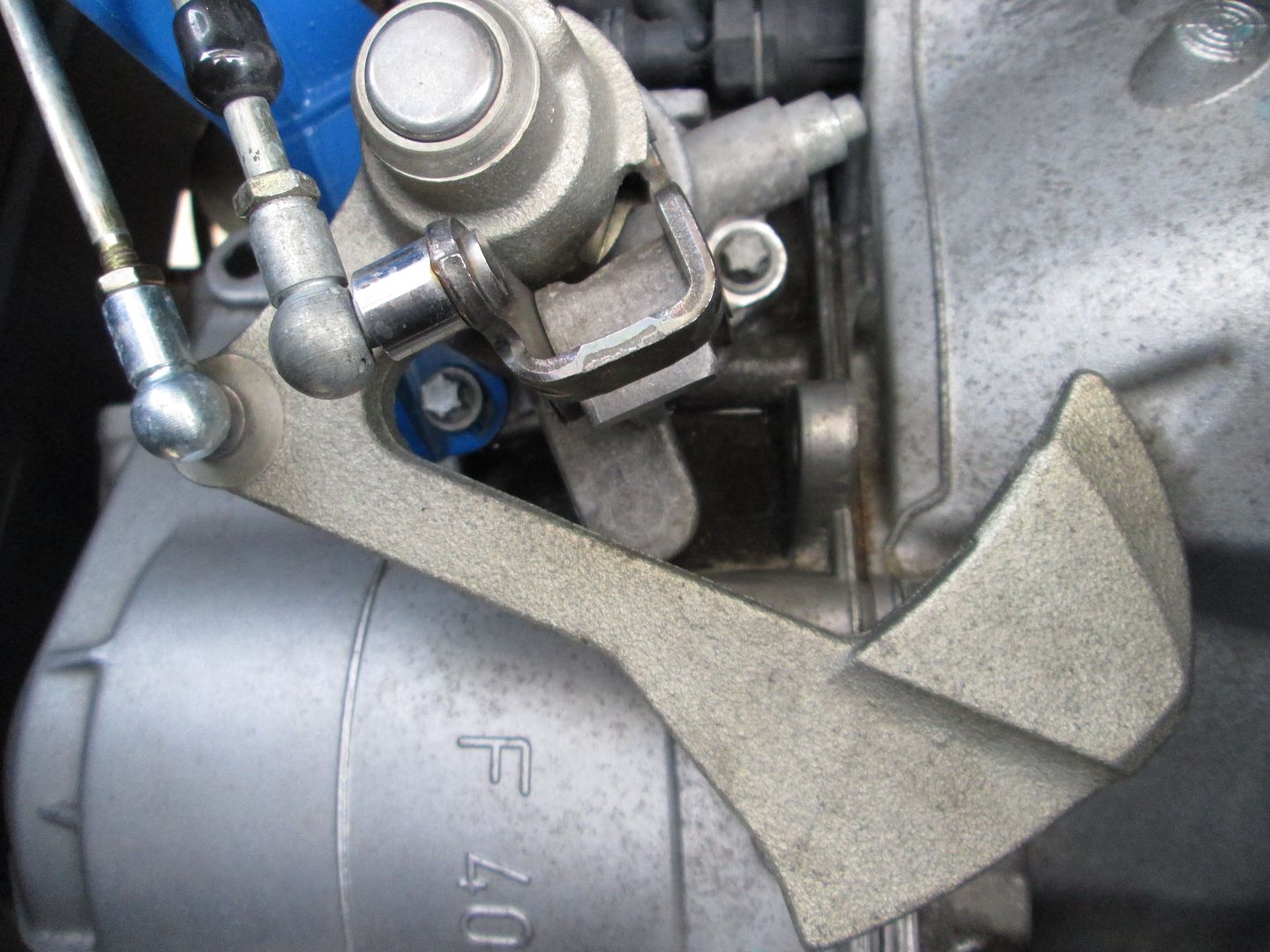 So while I can't fix the F40 in my car (until I pull it back out), I can fix the F40 that is on the shelf by adding some strategic water drain holes.
The largest most visible area where water can collect is right by the differential. The valley is about 1" deep. I drilled a 5/16" hole from the bellhousing face into the valley:
Drain at bottom: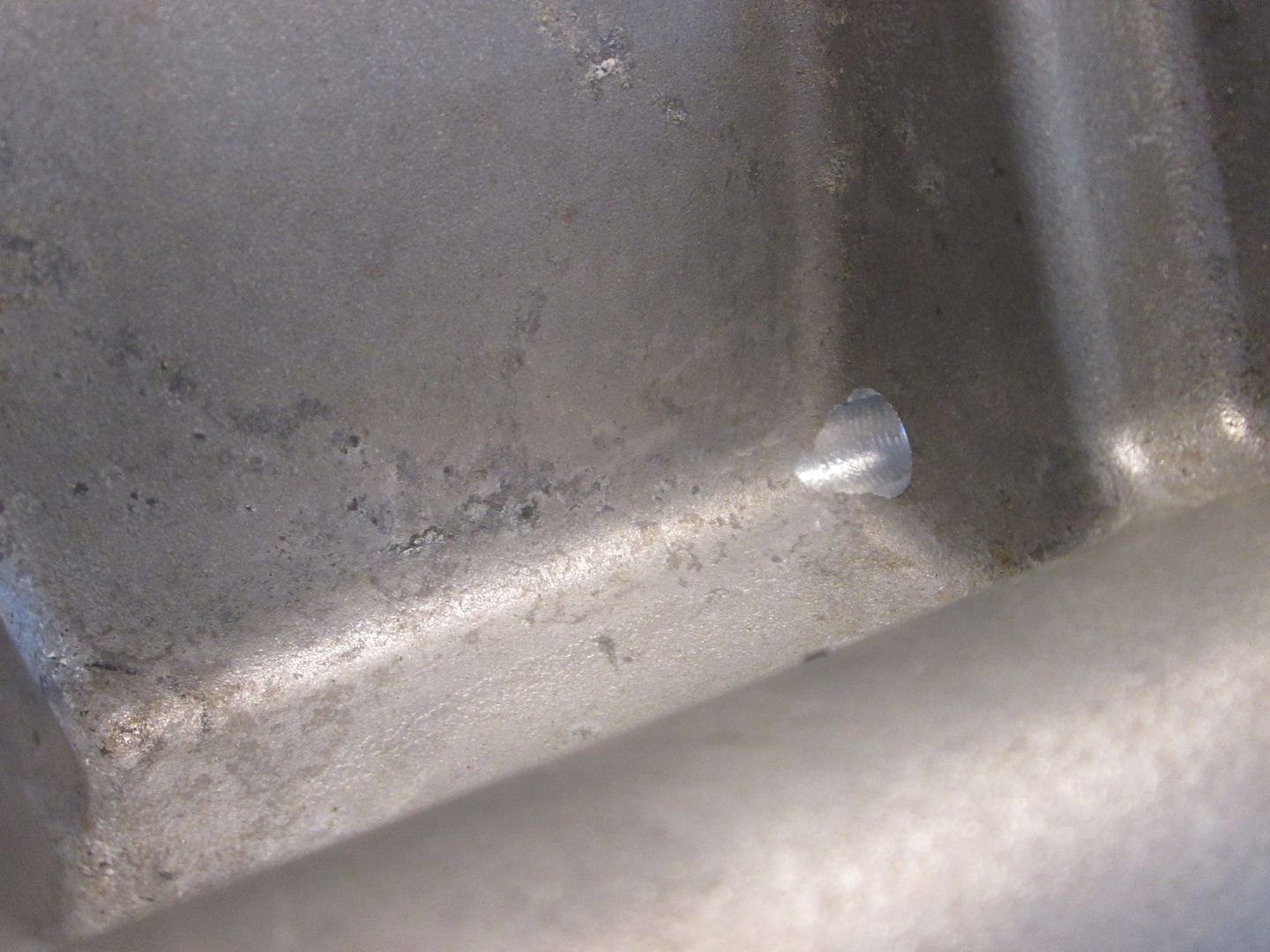 Next there are three areas where the two case halves meet and are bolted together that could cause water to puddle. These bolt bosses help create the openings where water can puddle. Starting from the rear of the transmission and working forward (the last one is under the HTOB connector), I reduced the drain holes to about 1/8" as I had less room to work with: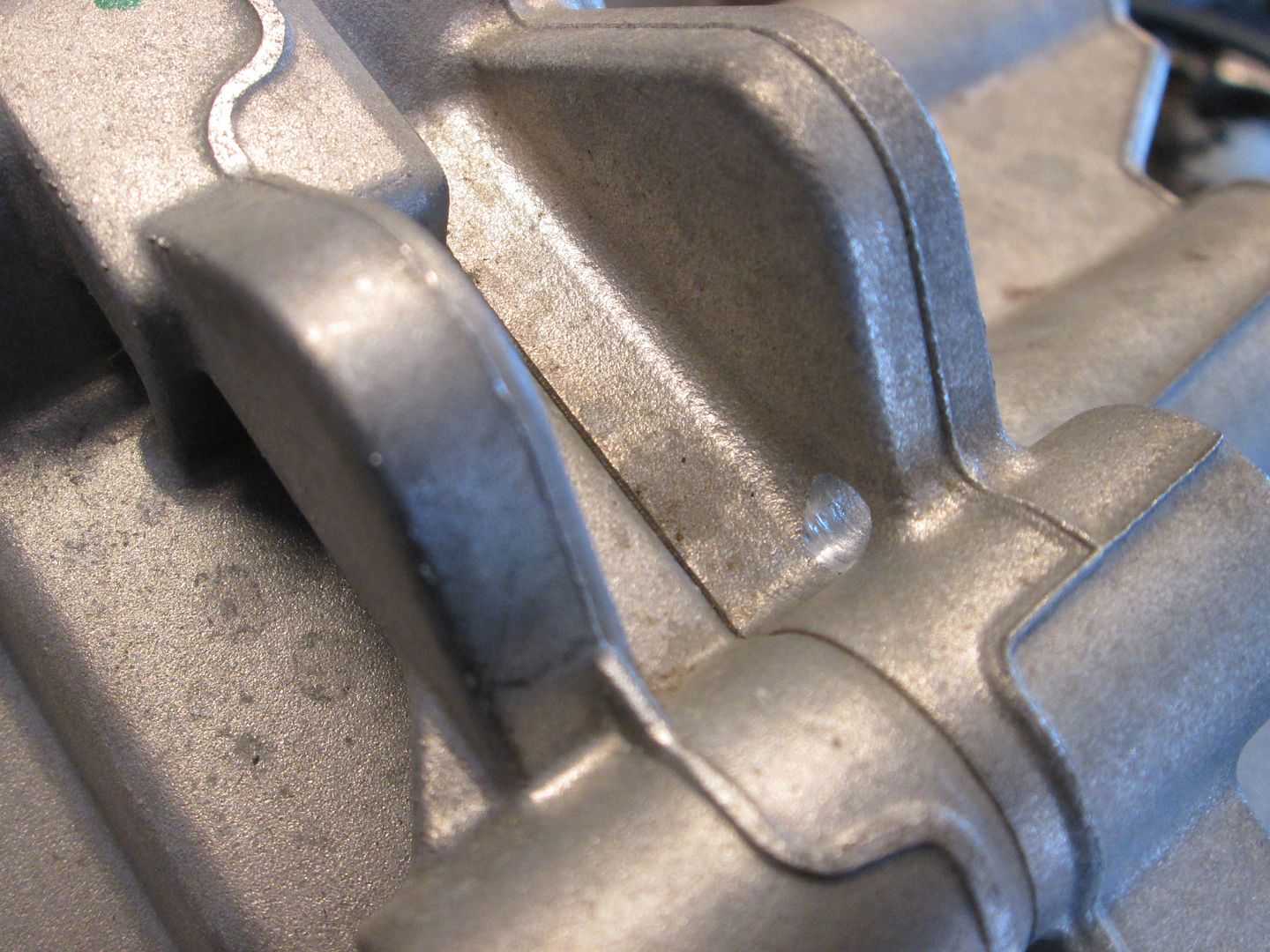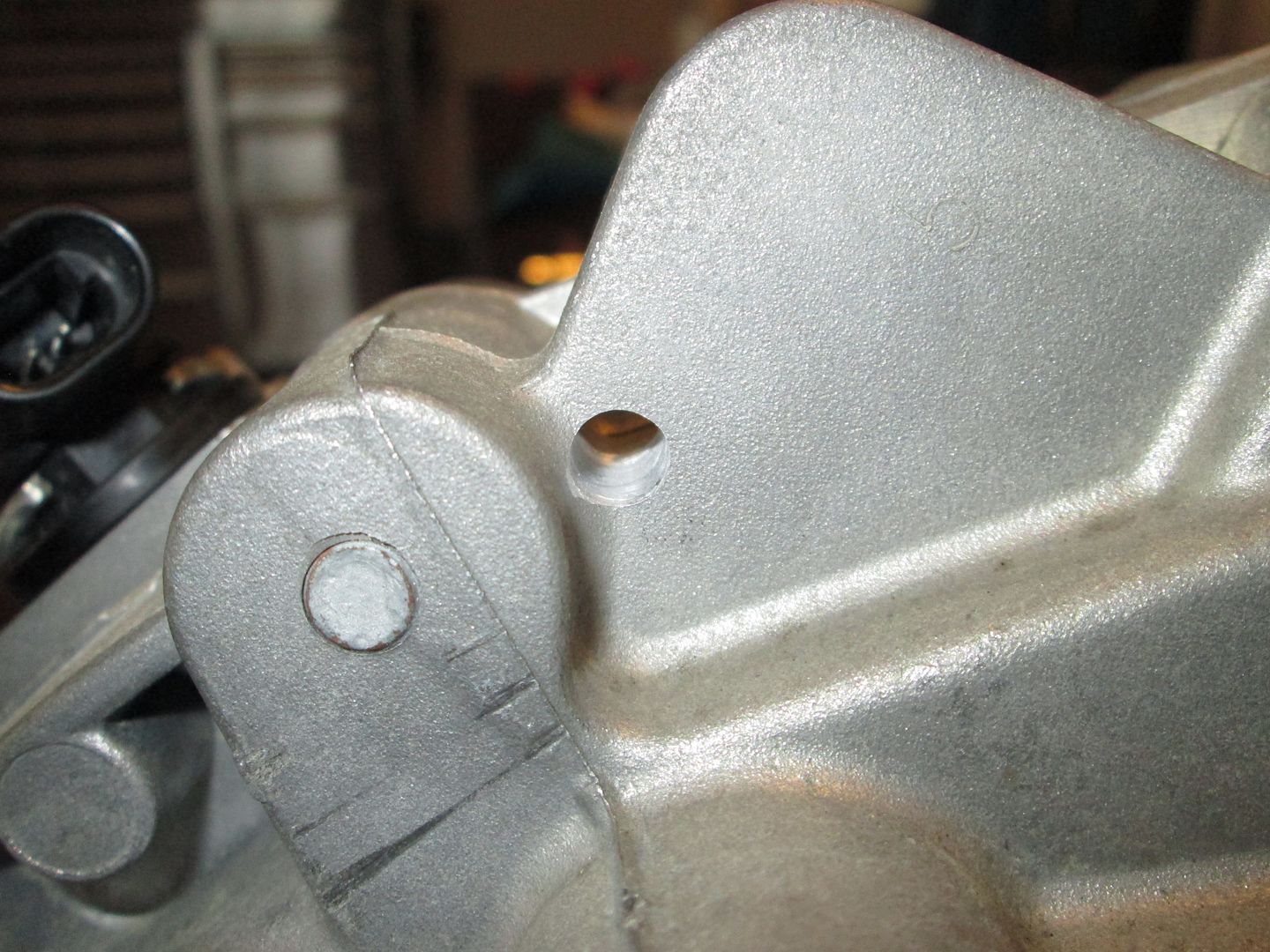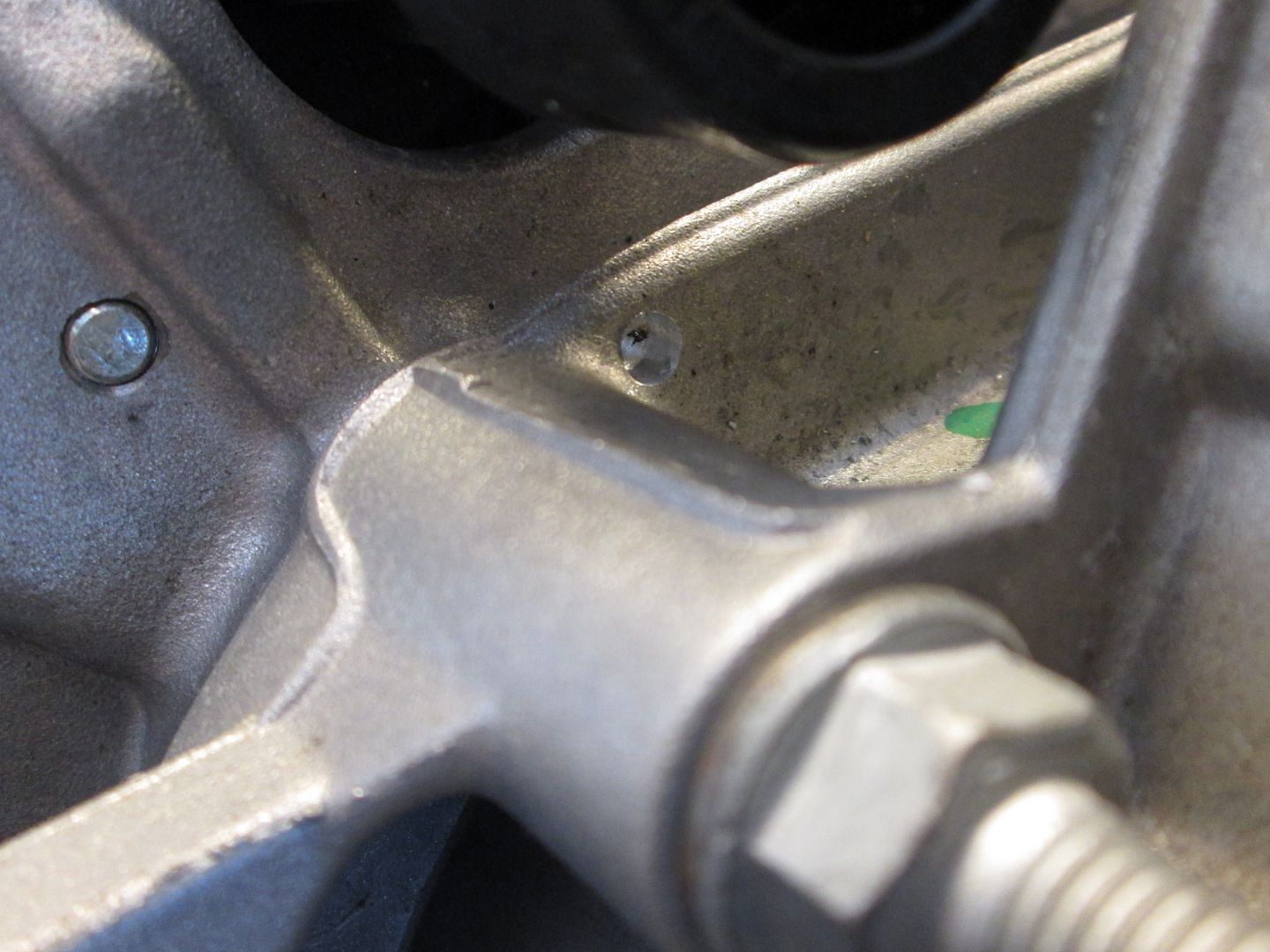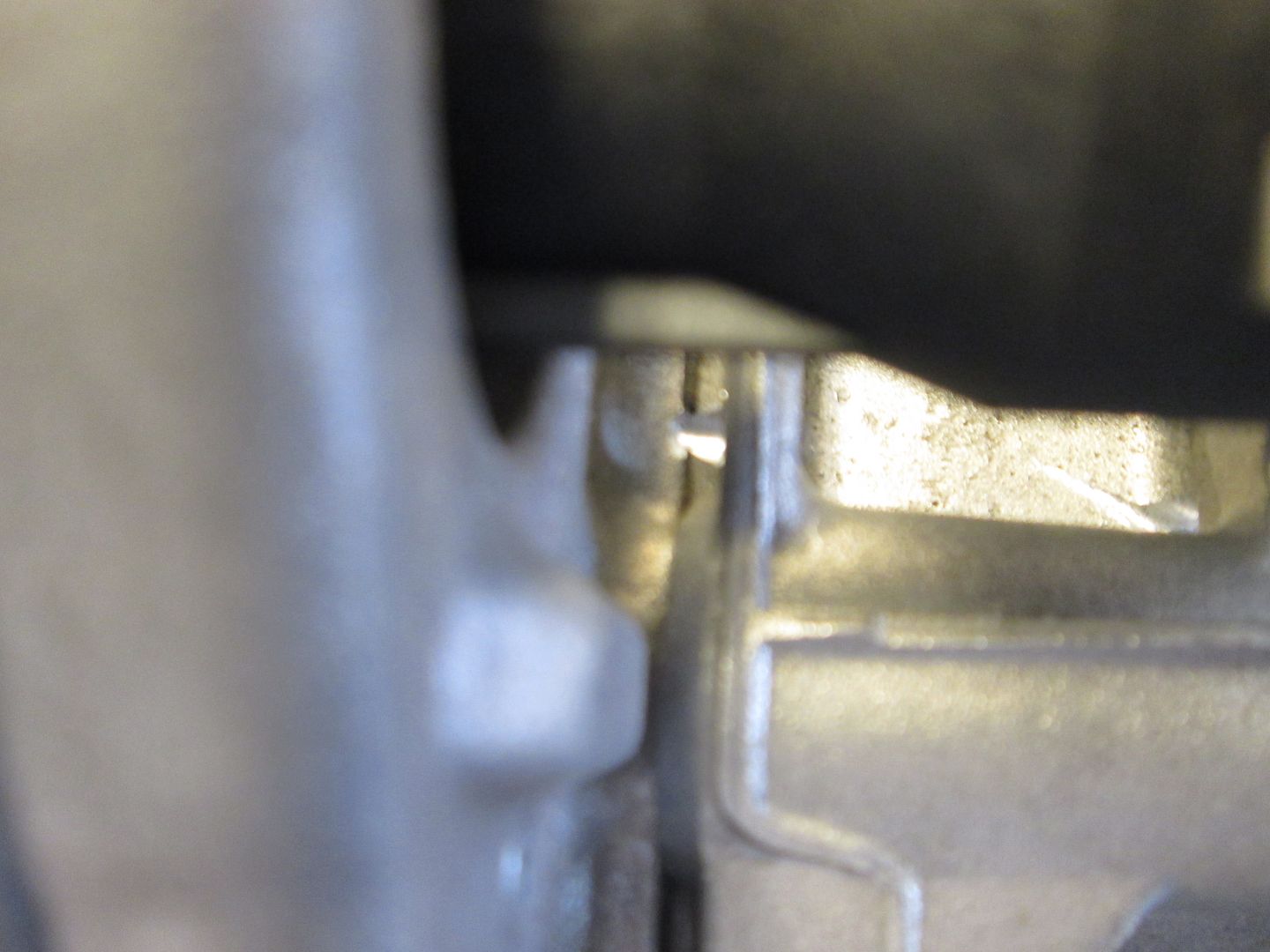 Lastly the shifter also has two area where water can pool - these are very hard to get a towel into to soak up water after washing: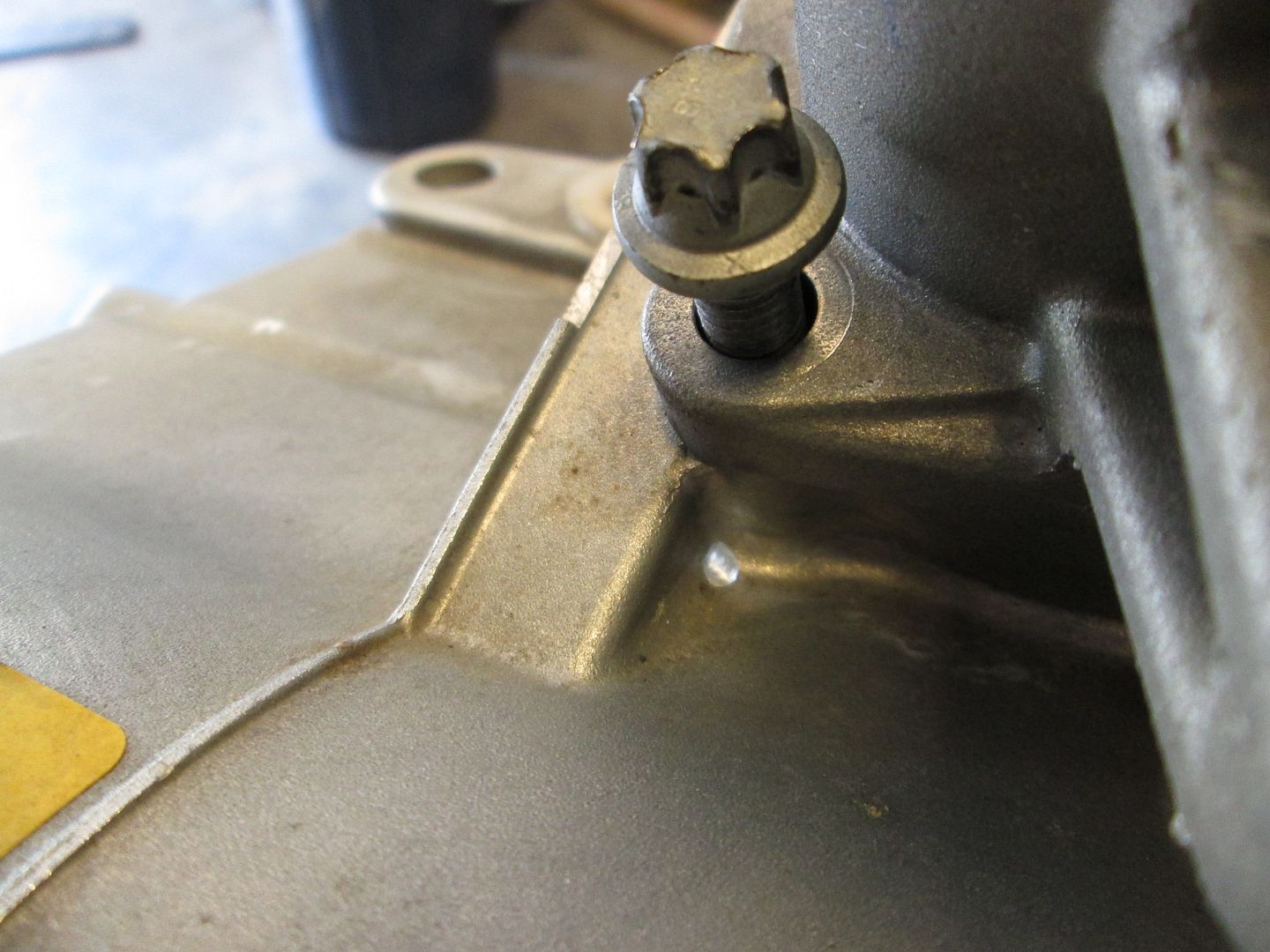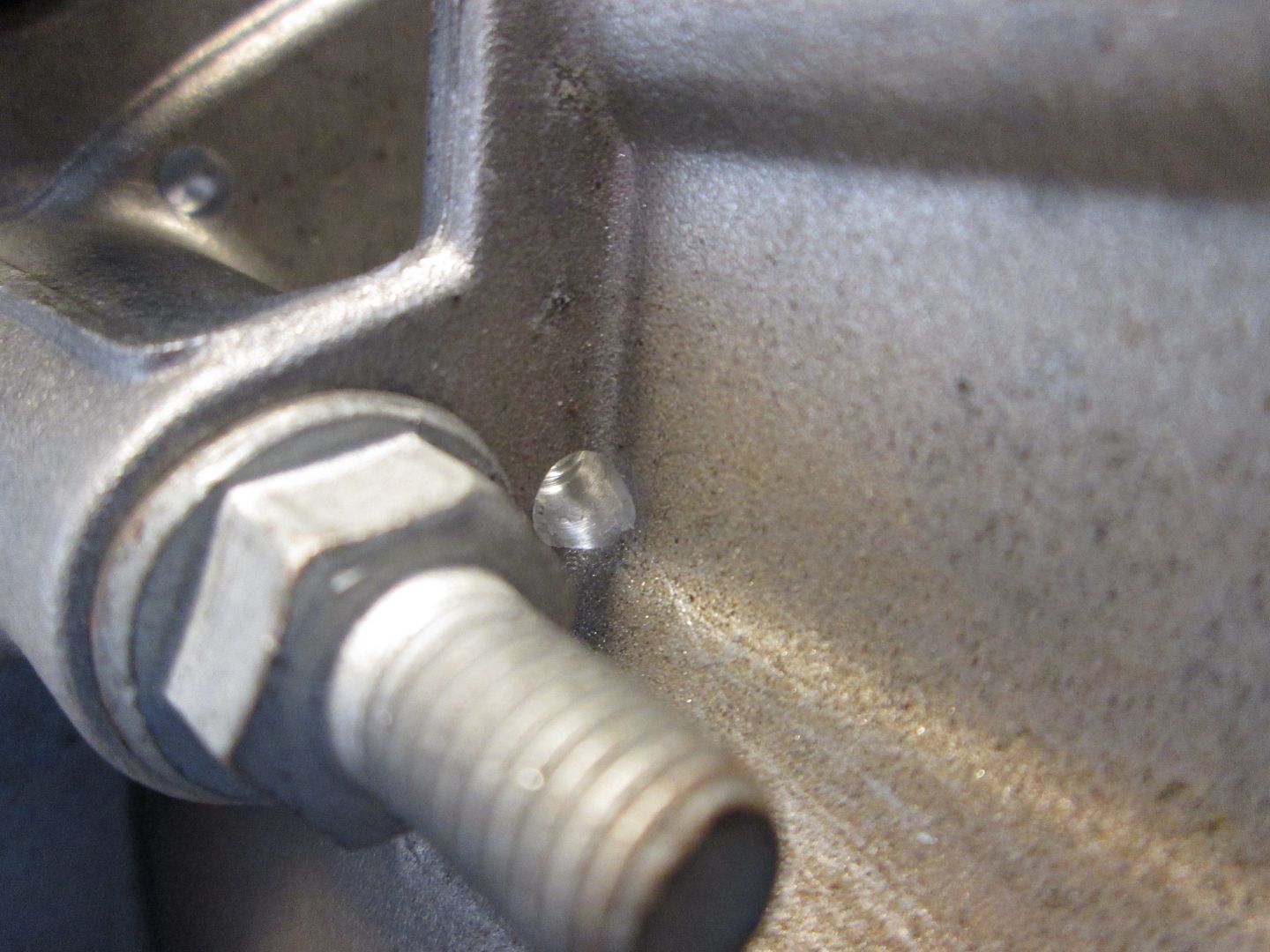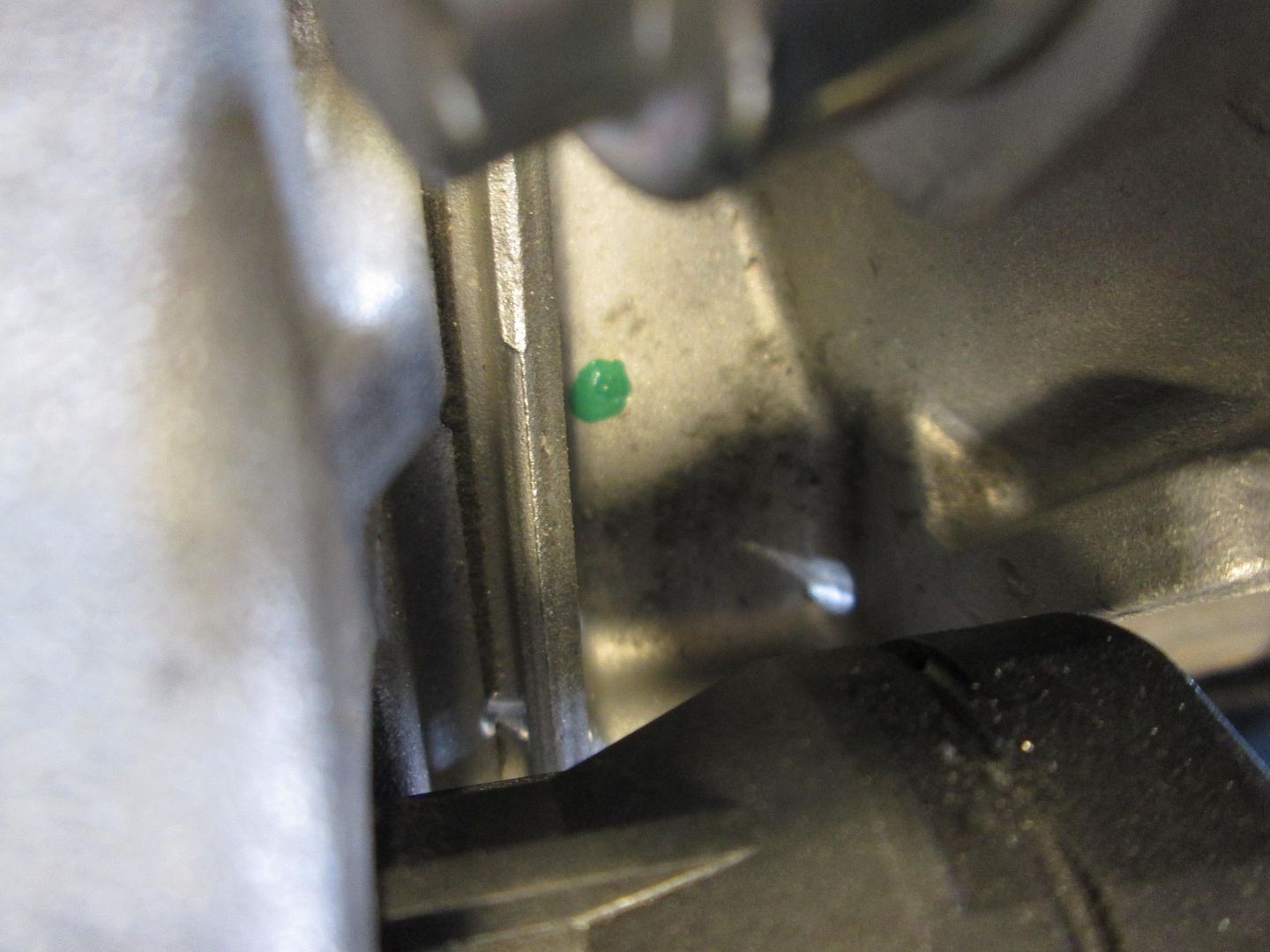 So before you swap in your F40, do yourself a couple of favors and add some drain holes and paint it.
------------------
Website:
fieroguruperformance.com
Products:
88 13" Brake Kit
,
88 12" Brake Kit
,
88 Lateral Link Relocation
,
84-87 Machined Front Hubs
,
Custom Machining
Engine Swaps:
LS4/F40
,
HSR/SBC/F23
,
Pro-Flo/383/Getrag
,
4.3CPI/4T60
,
Ramjet SBC/Getrag
,
4.9/Isuzu
,
Carb SBC/Isuzu
,
4.5/Isuzu
[This message has been edited by fieroguru (edited 09-01-2014).]