. I've found that only the smallest hard luggage size fits in a Fiero trunk. As most of you know, real Fiero luggage is soft like duffel bags and red in color .I know a guy who has an original set and they are nothing spectacular but they are rare. They are items for the nostalgia/history collector that are used only for display. IMO, Fiero luggage bags could be easily reproduced and I am surprised that no one has duplicated them yet.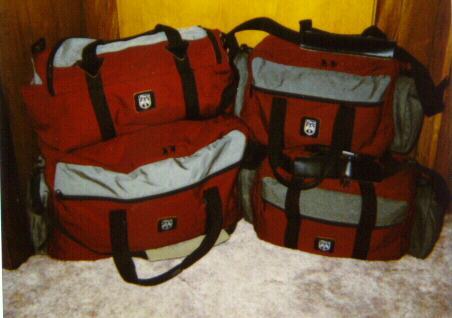 ------------------
" THE BLACK PARALYZER"
-87GT 3800SC Series III engine, custom ZZP /Frozen Boost Intercooler setup, 3.4" Pulley, Powerlog manifold, Northstar TB, LS1 MAF, 3" Flotech Afterburner Exhaust, Autolite 104's, MSD wires, Custom CAI, 4T65eHD w. custom axles, HP Tuners VCM Suite.
"THE COLUSSUS"
87GT - ALL OUT 3.4L Turbocharged engine, Garrett Hybrid Turbo, MSD ign., modified TH125H
" ON THE LOOSE WITHOUT THE JUICE "
[This message has been edited by Dennis LaGrua (edited 07-30-2014).]