We got back to it Monday, working on the brakes.
Things are a little crusty in there right now.
I also realized I hate working on the rear brakes and hated it even more due to a rusted bleeder valve!
I have heated, quenched, beat, cussed and a few other things at this damn valve but still couldn't get it to move.
It was time to walk away from that problem for the time being or I was going to wind up buying a new caliper!
Anywho Ash is back at it working over the front brakes.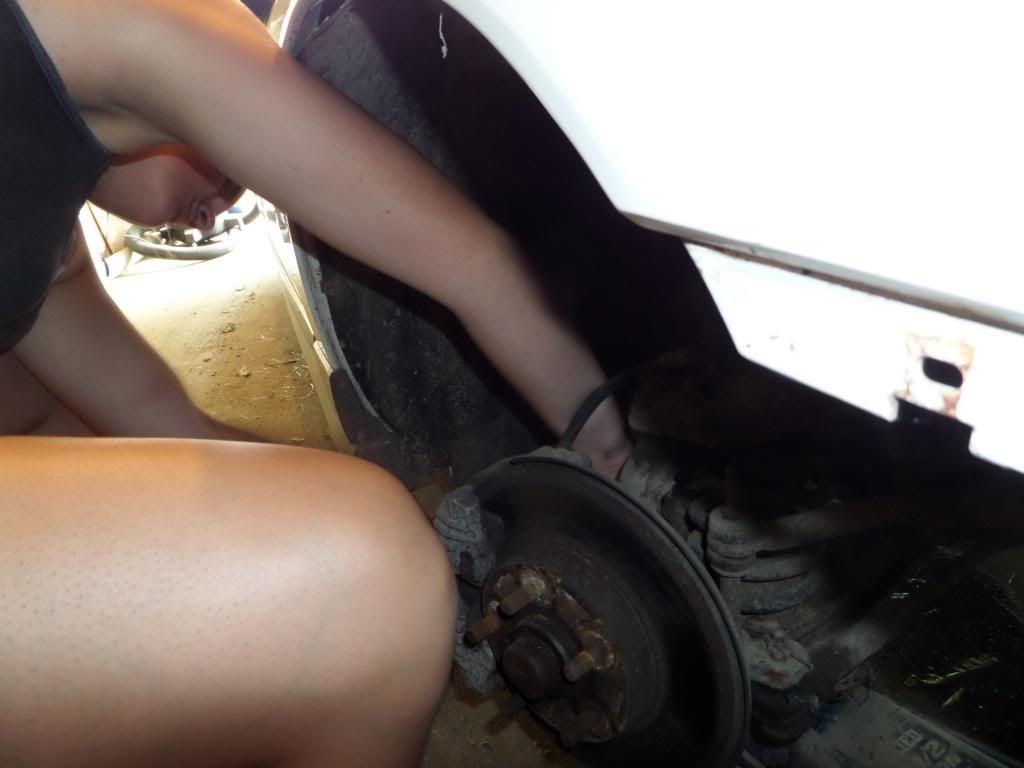 Ash cleaning up a little surface oxidation from the calipers, collapsing the caliper piston to get the pads on, checking out the brake lines and reinstalling the caliper.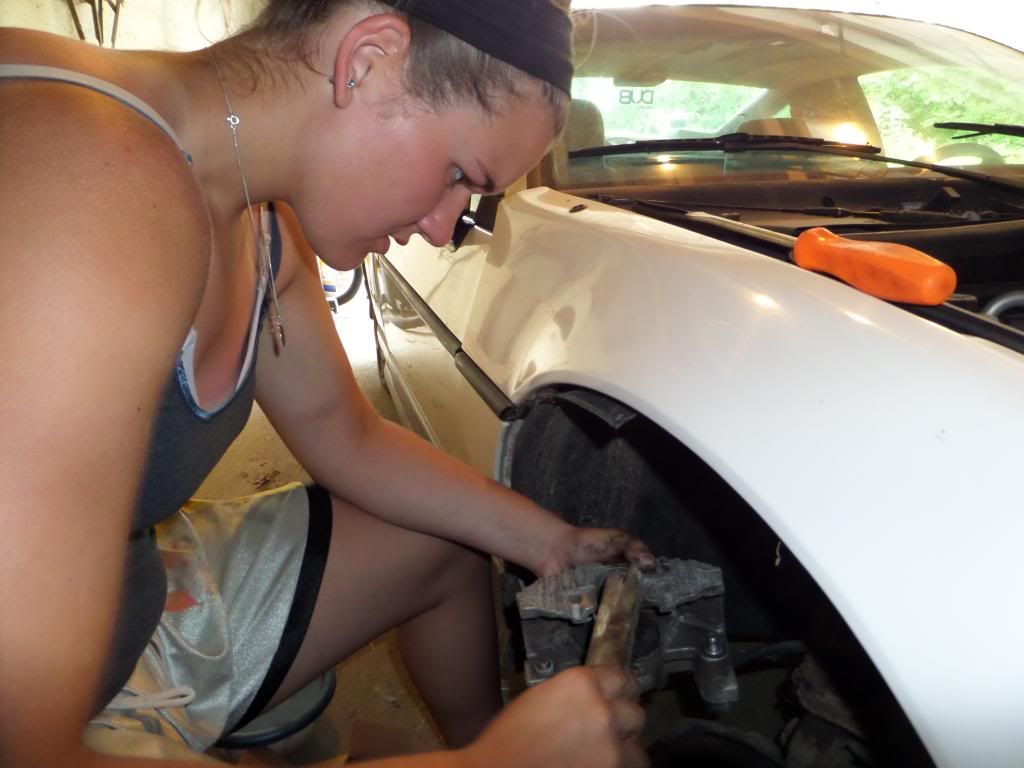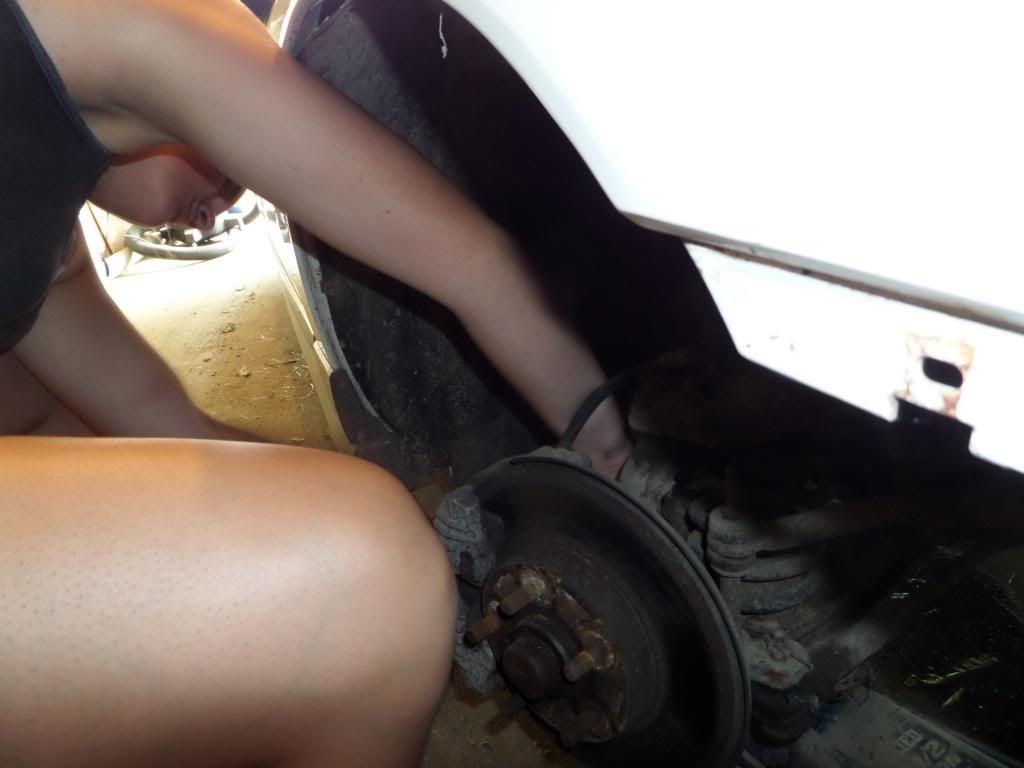 We switched back to the hood today trying to get that project finished up.
Ashley sanding down the hood repairs and bottom side of the vent.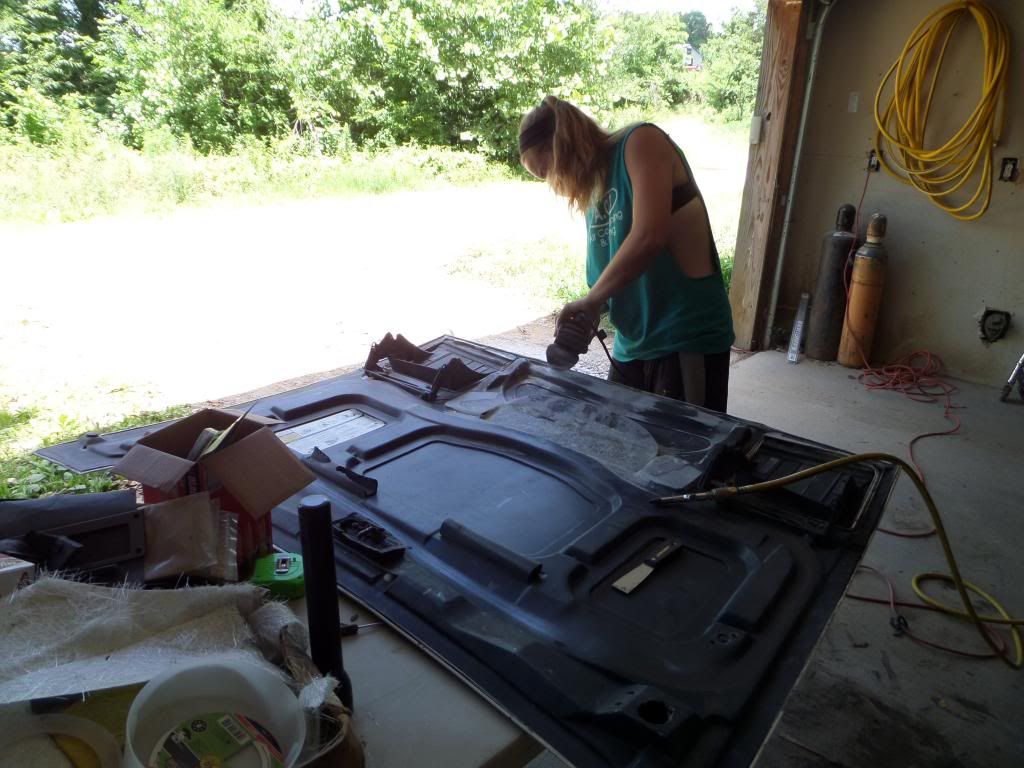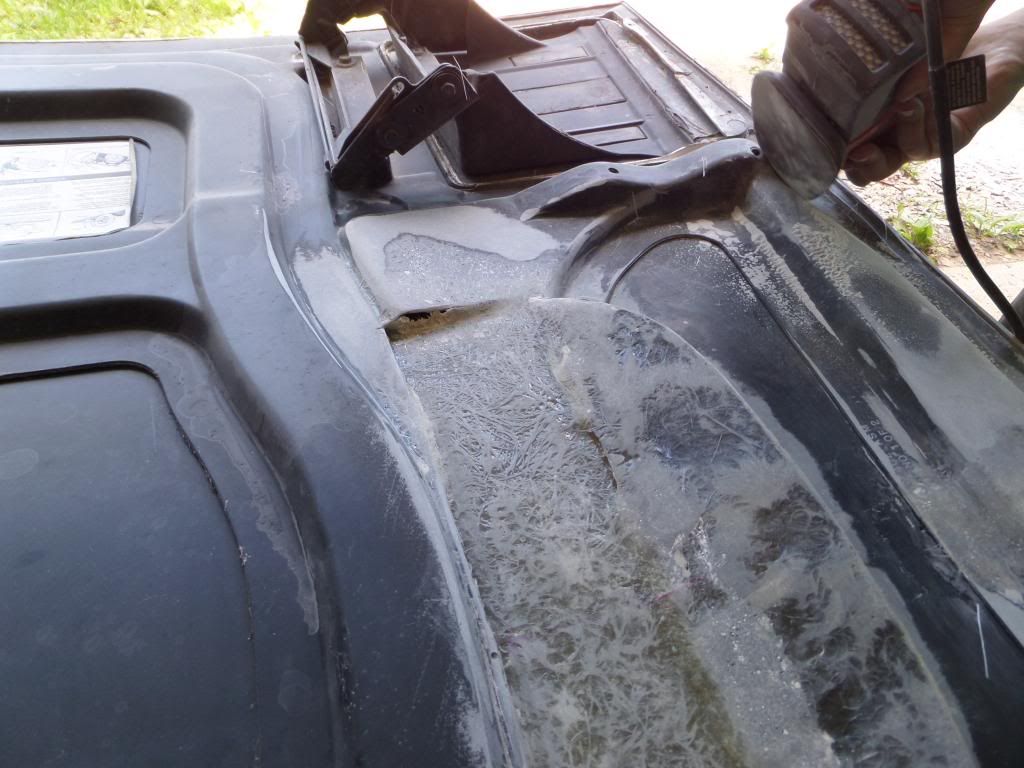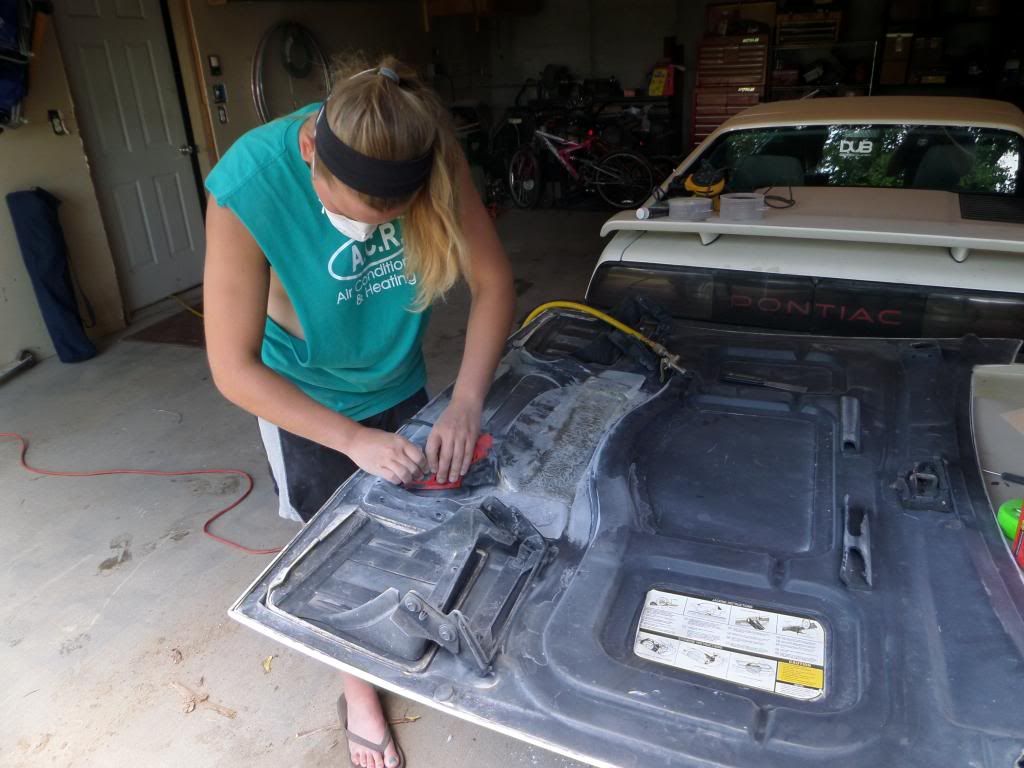 We found a couple of spots that the glass was a little to thin while sanding so we will address them tomorrow.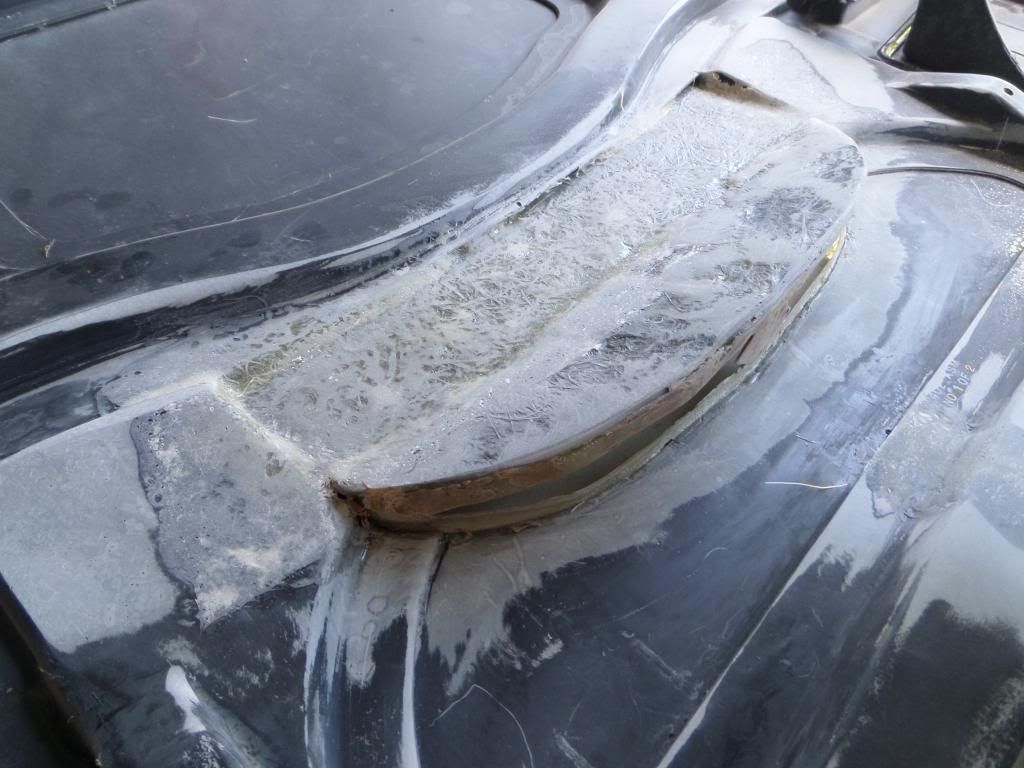 While sanding one of the discs came loose and before we noticed it the sander was rubbing its hooks on the fiberglass and basically burnt them all away

This led to a trip to the local lumber yard to pick up a new hook pad for the sander and while we were there we ran across some paint that I have been reading about, Plasti Dip.
I am not sure if anyone else has seen this or tried it yet but I figured I would give it a quick sampling to see how it works and in case you are wondering yes this is the same stuff that you use to coat your tools with!
Here is a quick shot of the car before we painted it.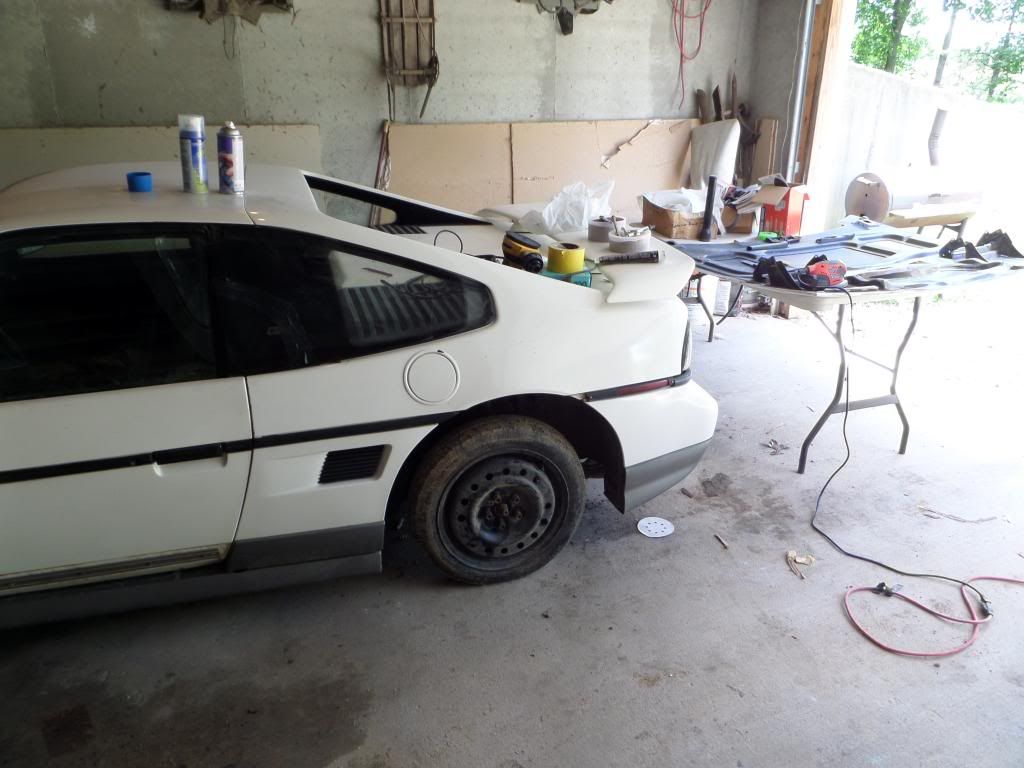 One of the things that caught my attention with this process was the minimal amount of prep work needed. You just degrease and wash your car. Then mask off the windows, headlights, tail lights, etc...
We are using a rattle can to do this test area so the color isn't extremely even but it gave us a good idea of the color and how the product would finish out.
Base paint a semi matt finish.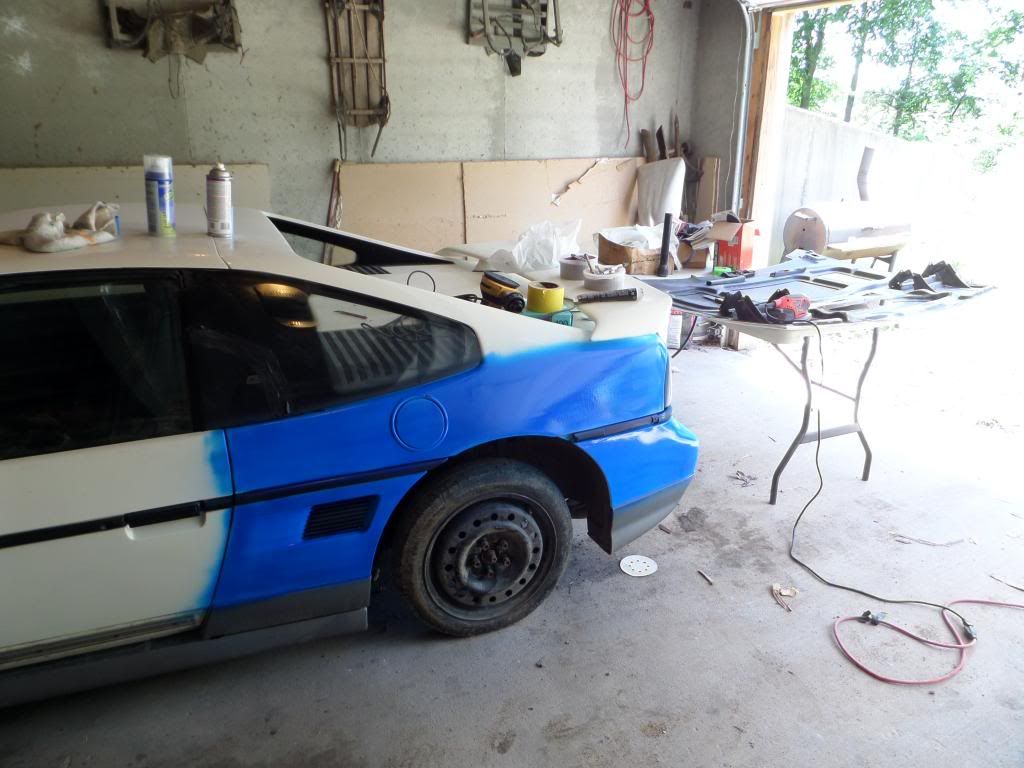 Here is a close up of the Glossifier coat applied.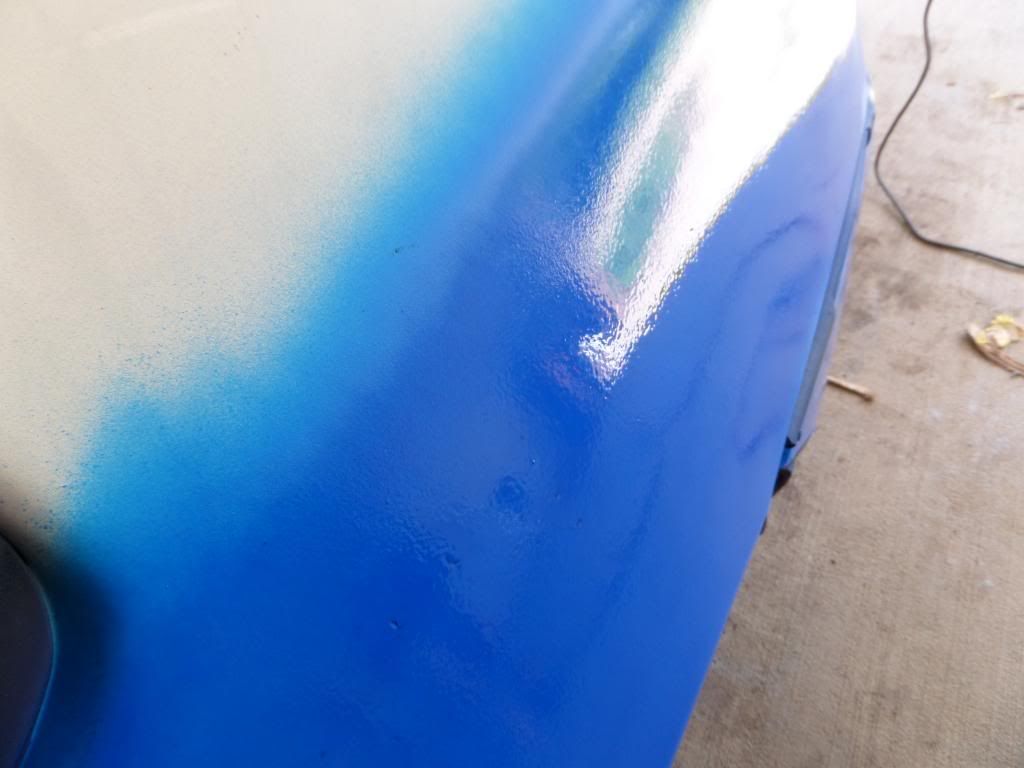 What appealed to me about paint the car with this system is your ability to change colors.
If you aren't happy with the color........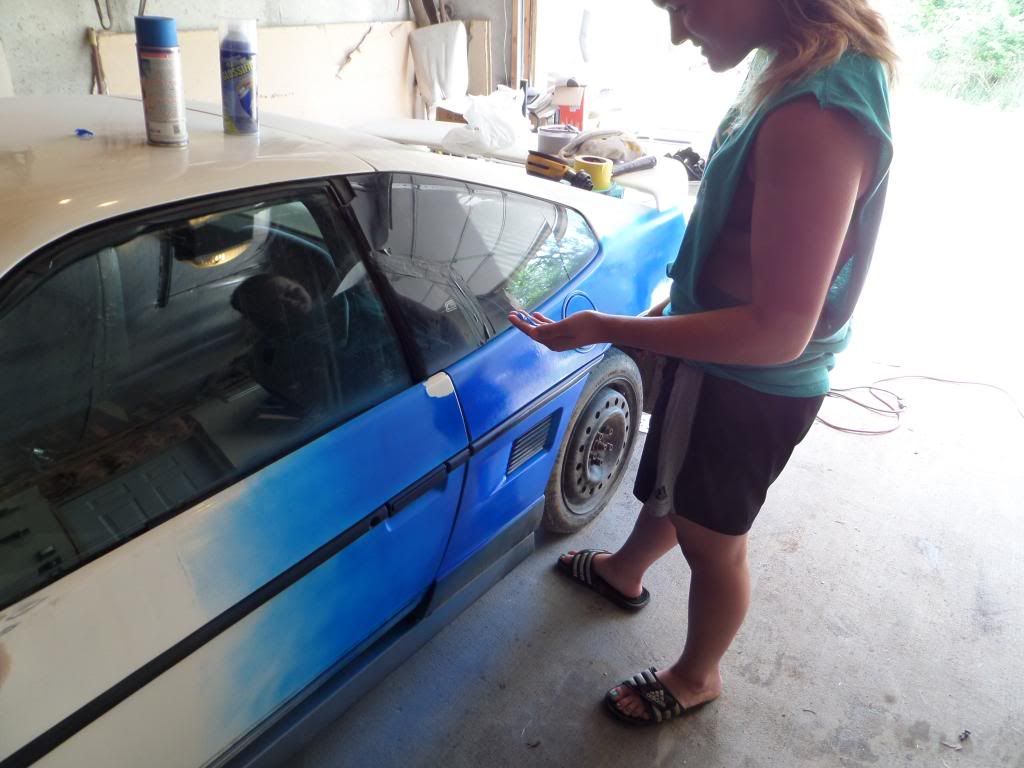 Just peal it off, wash the car and go again.
I was quite surprised how durable the finish of the Plasti Dip really was. I figured it would come off with a little scratch of a finger nail but it doesn't.
Granted this isn't a show quality type paint but it gives Ashley the ability to try out the different colors and schemes she likes for about $15 a panel.