I guess it's a matter of your own taste but when I selected the two different offsets in my cars, I looked for more practical reasons. I added rear stabilizer bars to both of these vehicles so to compensate for less understeer, went for more rear end grip.
The 17 inch wheels I used on the GT were 17x8 TSW Nurburgrings from Discount tire.
The 16 inch wheels I used on the sport were 16x7 Konig Zero-Ins also from Discount tire.
I shopped for the correct tire offset and found the wheels to fit them.
On my 1986 I used: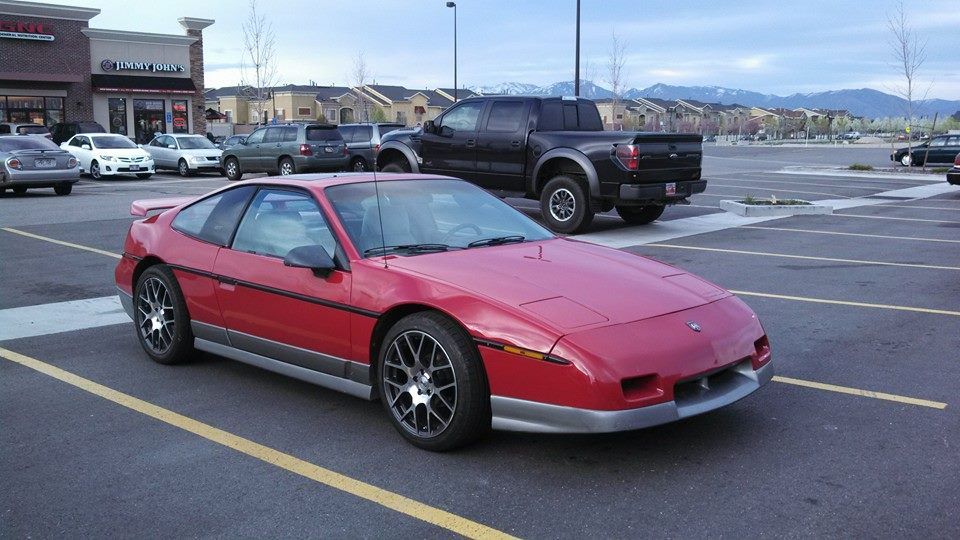 Front 215/45R17
Rear 245/40R17
This gave me about 8 inches of tread contact on the front tires and 9 inches on the rear. Plus the overall diameter of the tires remains very close to OEM so it doesn't mess with your speedo sensor much.
On my 1985 Fiero Sport LeMons car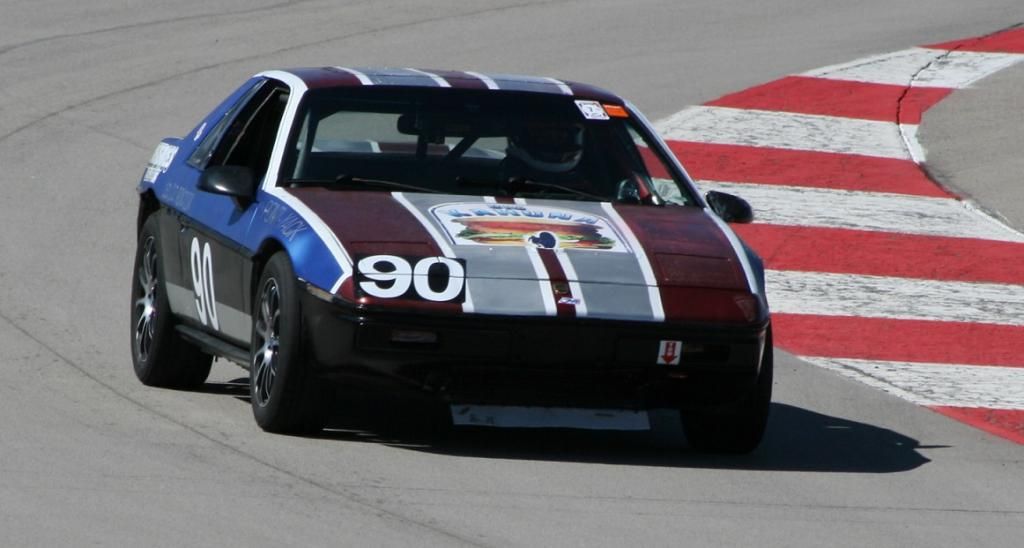 Front 205/55R16
Rear 225/50R16
These were just a hair larger in diameter but gave me 7 inches of rubber contact on the front and 8 inches on the rear.
Having driven both aggressively, the first setup obviously provides more grip but the wheels weigh a lot more. Wasn't going to cut it with a 4 cyl Iron duke. I may switch it up to 17s after the engine swap once I've done some track testing.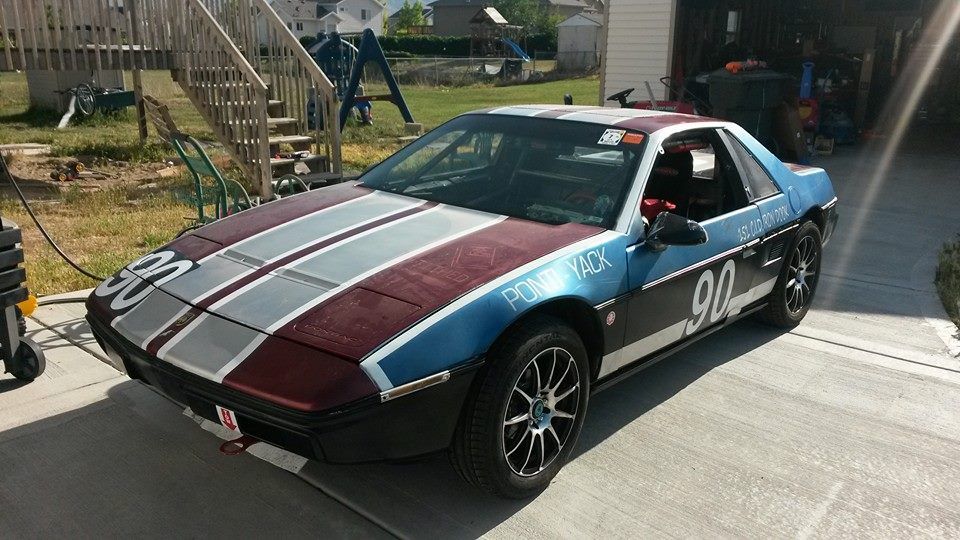 A better view of the car after the race sans "Sponsors".
------------------
Owner of:
1985 Pontiac Fiero Sport 2.5 liter 5 speed Isuzu
1986 Pontiac Fiero GT 2.8 liter 5 speed Muncie 282
[This message has been edited by Canyonflyer (edited 06-17-2014).]