Every now and then I will search Craig's list for Fieros and to day I was surprised to find a few new adds, some good as always and some BAD, some even surprising to find so local that I couldn't believe it, right on the other side of town. I will start with the one I posted the title about.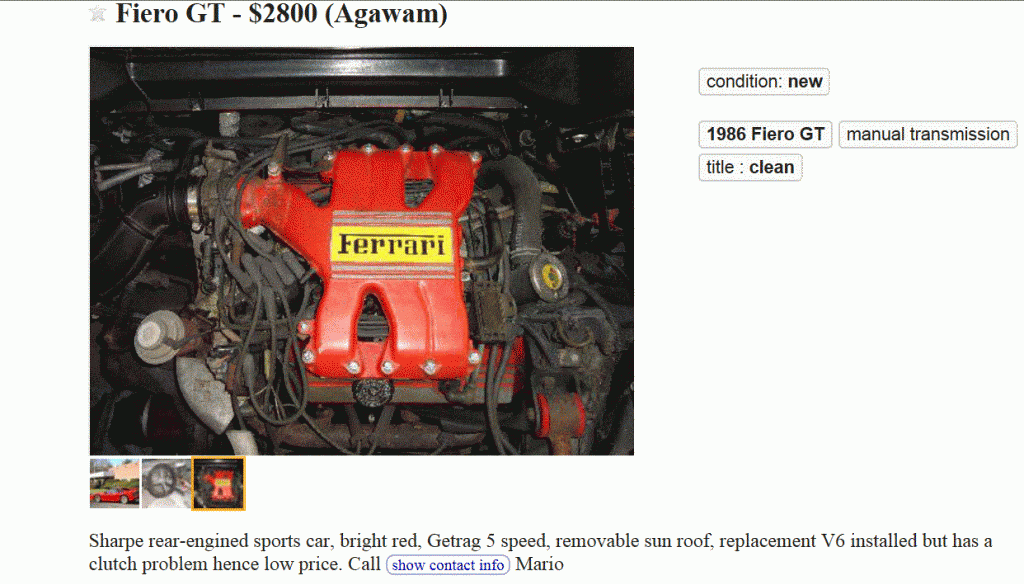 actual add here
http://boston.craigslist.or.../cto/4463411626.html
Now this one is right in town and not really that bad a price, well for someone who has that kind of money and it is in good shape.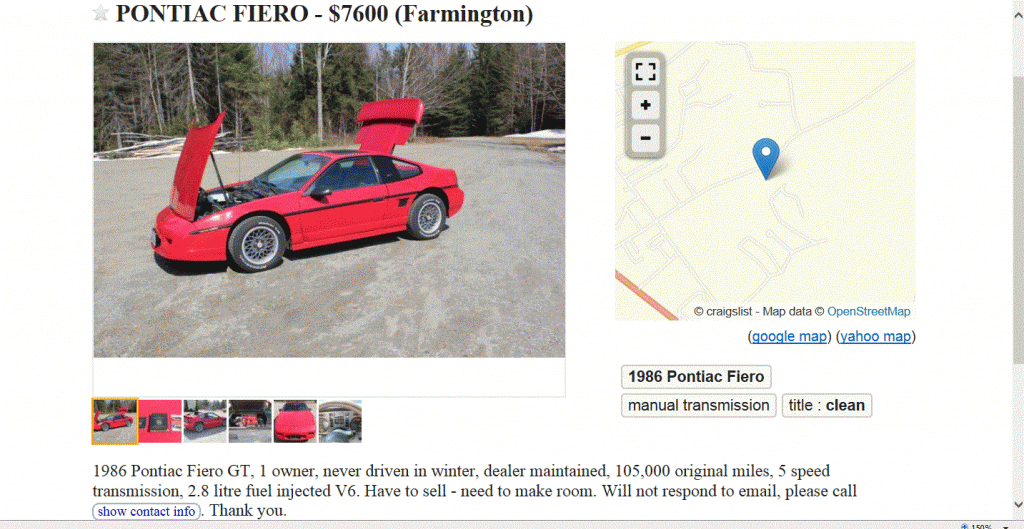 Actual add here,
http://maine.craigslist.org/cto/4441678745.html
and this one is a little even hire priced but if the adds mileage is correct it might be worth it.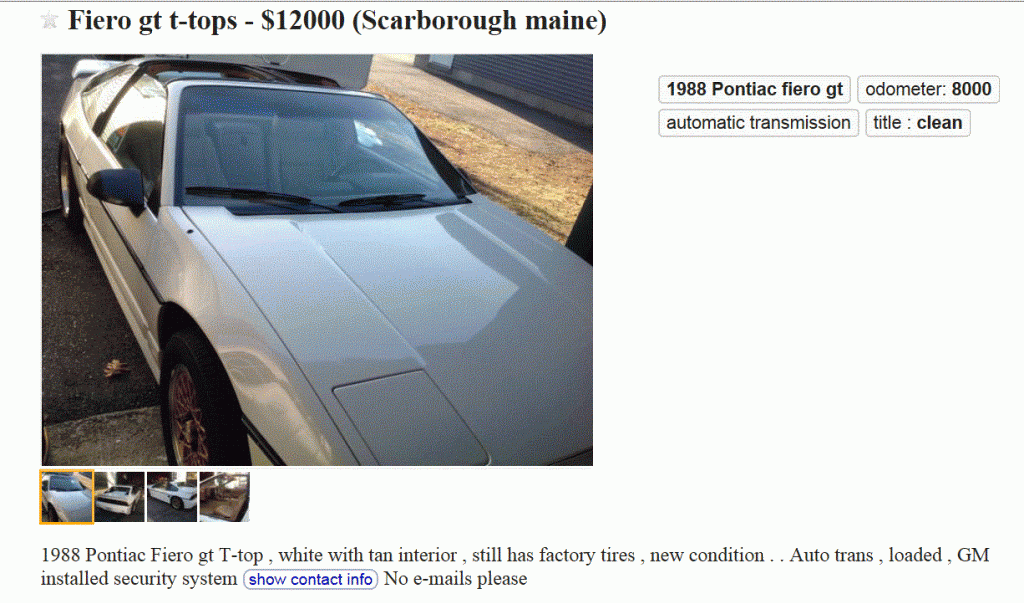 Actual add is here if anyone is interested.
http://maine.craigslist.org/cto/4424937561.html
Now for the bad, how can anyone do this?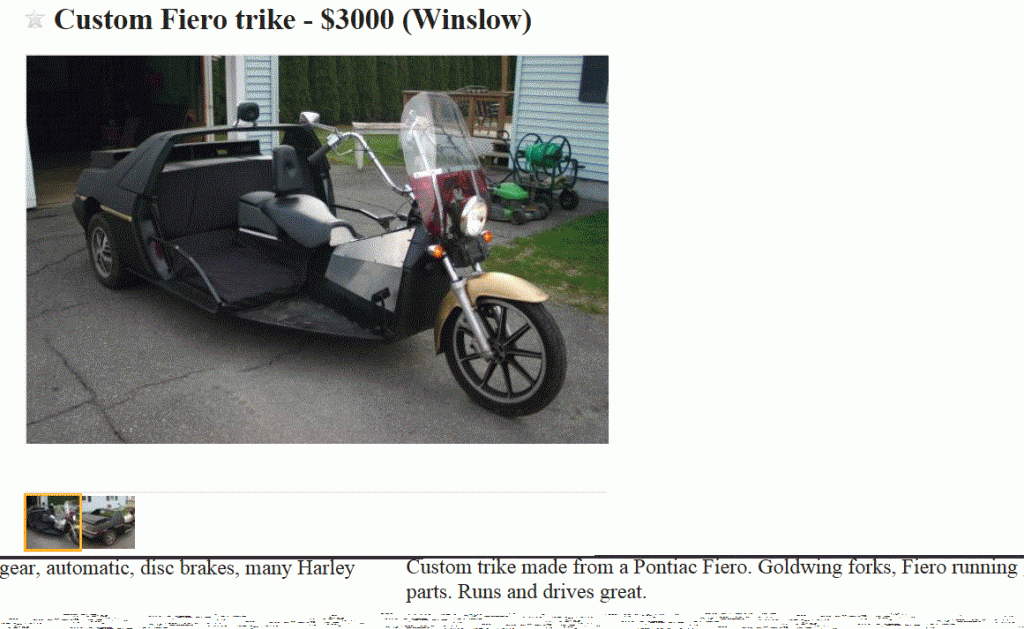 Sorry I just can't see doing this, making a trailer out of a Fiero to tow behind your Fiero sure, but a trike.

Actual add here if you want to yell at this guy.
http://maine.craigslist.org/mcy/4458453787.html
This one is sad also in that the guy is going to cut this rear clip up with a saws all if he can't get a taker before tomorrow, please some one in Taxachusettes save this 86 GT Fiero clip.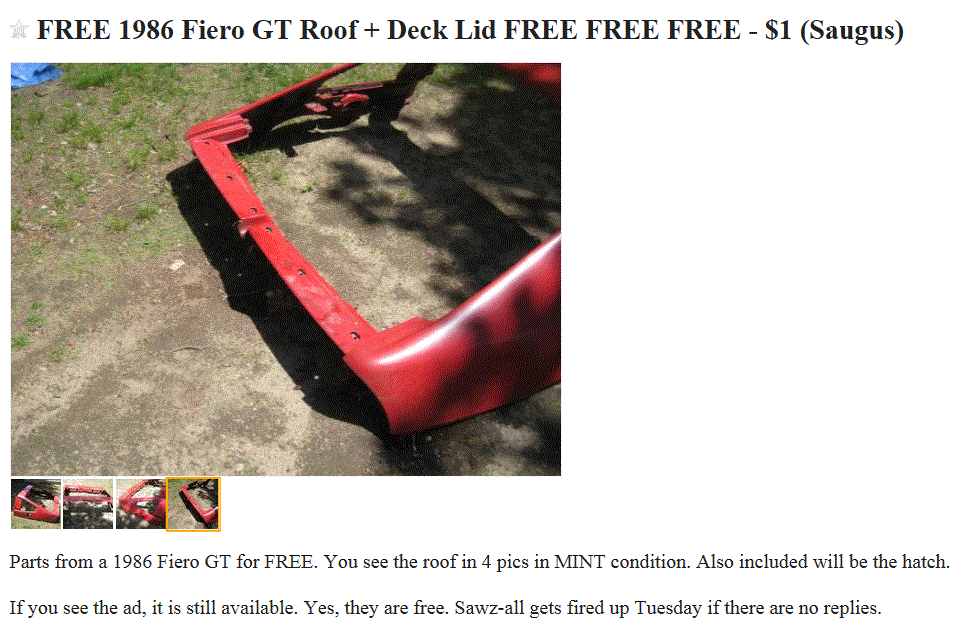 Actual add here for anyone in MA that could maybe use this.
http://boston.craigslist.or.../pts/4465102787.html
I guess that's it for now, there was some more but I am to depressed now to post anymore.
Someone please save that rear clip in MA before the guy cuts it up and sends it to the dump, hell he is giving it away.
Steve
------------------
Technology is great when it works,
and one big pain in the ass when it doesn't




Detroit iron rules all the rest are just toys.