Well got shifter rebuild from Rodney ordered and new decklid strut. You wouldn't believe that it hurts like hell when the decklid hits you in the head ouch

Just waiting on olejoedad then he'll be doing a new alternator setup as mines cracked in numerous areas and moving coil packs or figuring out my issue, pretty certain my surge is coming from there as the coil packs aren't sitting flush with the connections.
Then new set of rubber... I need more performance and the H rated don't do it

Now to bad the paints going to crap... oh well guess it goes every place around here is telling me 5-6k for a paint job. Didn't think it was an Escalade or a school bus. I'd be happy with getting front bumper and rear bumper fixed either going to plastidip the crap out of my car or go to macco. Joy's of working on a budget from lack of hours at work

I might try my hand at the strip once all my issues are fixed, but I'll probably wait til July for the big track event

with many videos to follow.
I just want to enjoy the car this year with out issues... and slowly but surely getting there.
------------------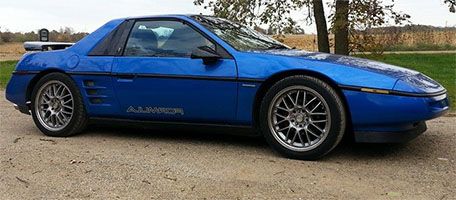 3800 SC/IC Formula whines more than your girl... 12.7@113 330 HP/430TQ
08 Cobalt SS TC - ZZP tuned, K&N SRI, 6k HID's 13.31@107