Hello everyone in the Fiero Community. I am iluvsd619 from San Diego,CA. President of Fieros Of San Diego. Yes, I know LS4/F40 and California doesn't sound good together, but just watch. I post here from time to time and add a few comments and sell parts. This will be my first build post.
I have been into Fiero's since my dad bought home a Black 1986 gt in 1989. I came home from school, saw it on the drive way and fell in love. He told me, " Son, when you turn 16 and your grades are good, the car is yours." I kept my promise and he kept his. "I miss you dad". Since I started driving the Fiero, I have owned a total of 12 Fieros. Yup, I had the bug! Now i'm down to one. This current one will get the LS4.
I want to thank everyone who takes the time to post valuable information for everyone else to see. It helps so much. This car can be a headache sometimes. For this LS4 project I want to thank Westcoast Fiero, Fieroguru, Kemp3, Fiero Addiction, Dobey, Dratts, Darth Fiero, Rickady88GT, Mustangsbeware, F355spider, and any LS4 person I missed for posting great information and answering question about the swaps. This build will be slow because of funding but it will get done. I need this thing finished. I will be asking lots of questions about the swap so bare with me. Will be posting some pics in a few days. Enjoy!
My First Love! 1986 GT. This car is gone, She was parted and shared with the world.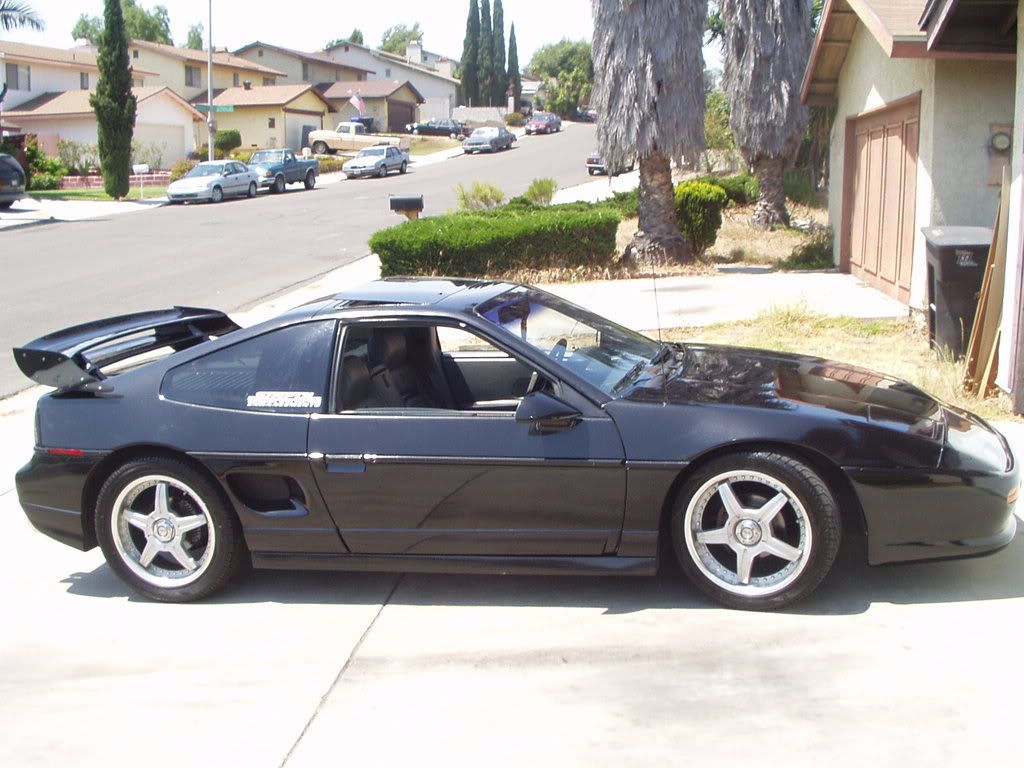 New Love! 1986 GT. I bought this car from a friend in the club. He crashed it. So I still need to repair the front. I got the hood and bumper from other members who dropped their projects.
Currently, this is what mods are on the car.
Built stroked 2.8 to 3.1 v6
Accel ECU
Wilwood Big Brakes
18in XXR 502's
Custom exhaust with Spintech muffler
Other little upgrades here and there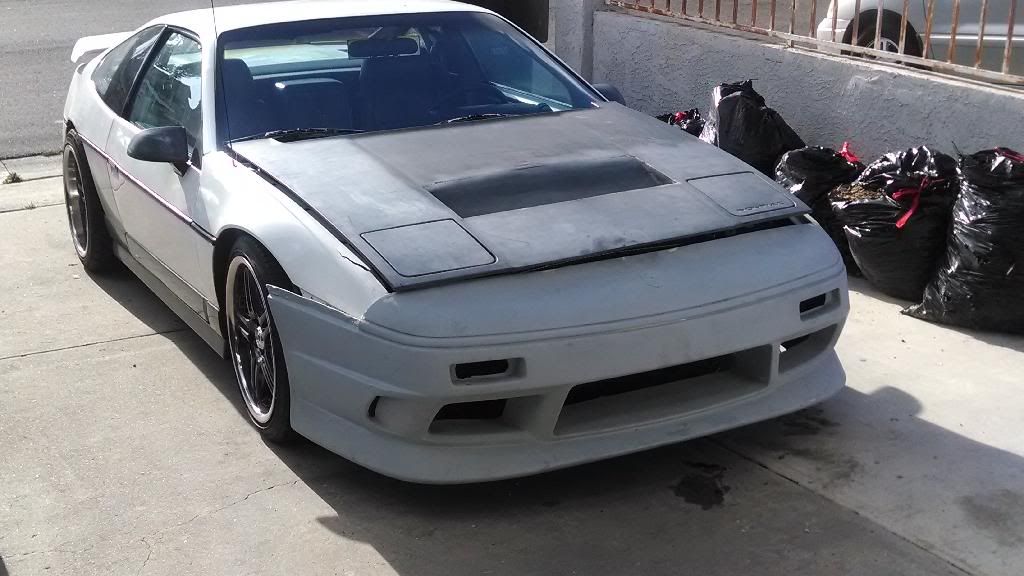 [This message has been edited by iluvsd619 (edited 04-09-2014).]