Thought I would update on the rehabilitation status. So far, I've:
* Replaced headliner (Fierostore ABS)
* Replaced carpet (Fierostore black)
* Added new Pioneer head unit and amp
* Added Fierostore ABS speaker mounts that go behind the seats
* Added new Pioneer 6.5" speakers to those mounts
* Replaced shift and ebrake boots
* New plugs and wires and coil
* New dew wipes on driver's side
* New IAC, IAT sensors
* New plenum gaskets and steel vacuum hoses
* New shift cable (Rodney)
* New EGR valve
* Dynamat insulation
* Replaced battery terminals and added additional ground straps.
Before:
After: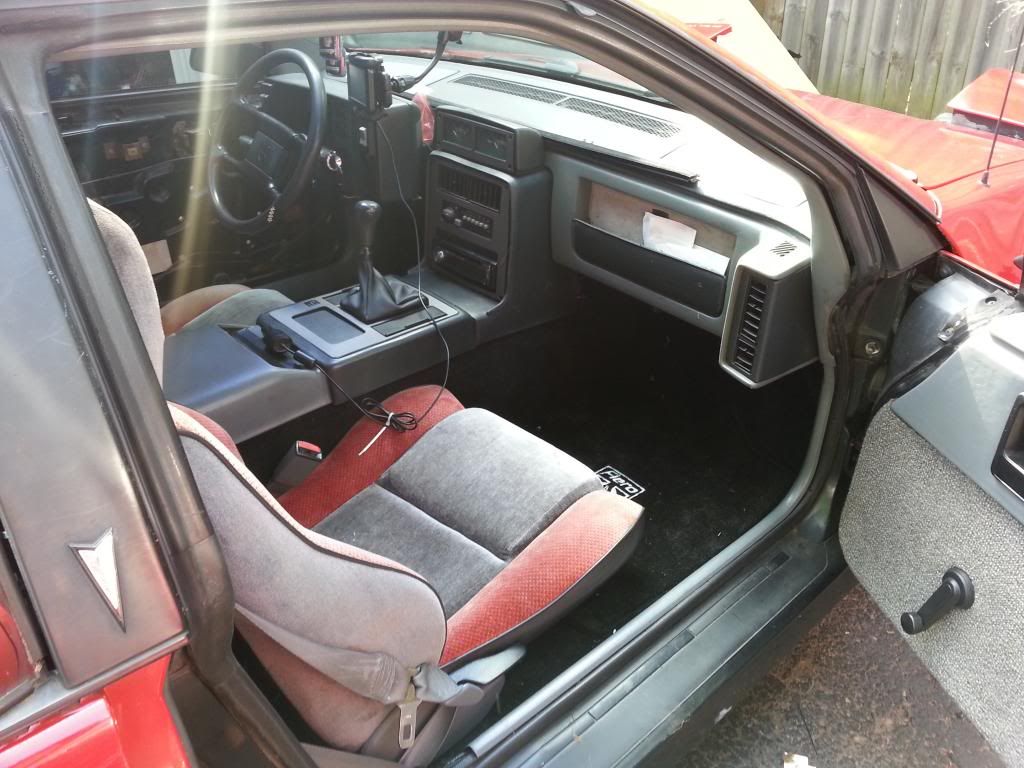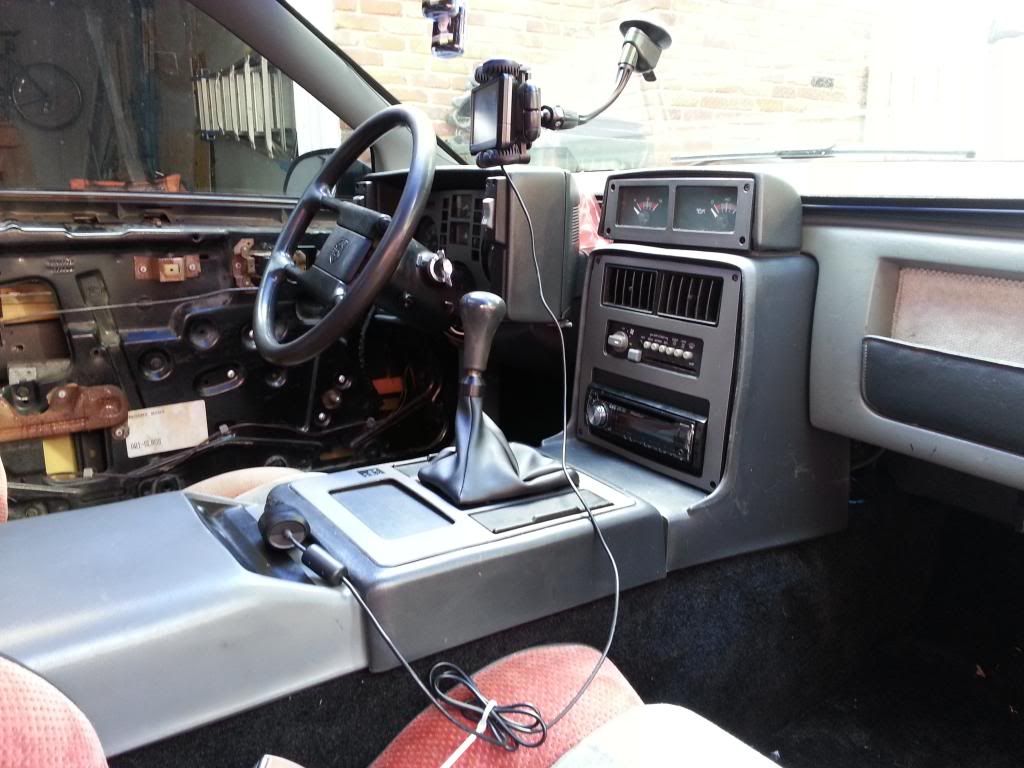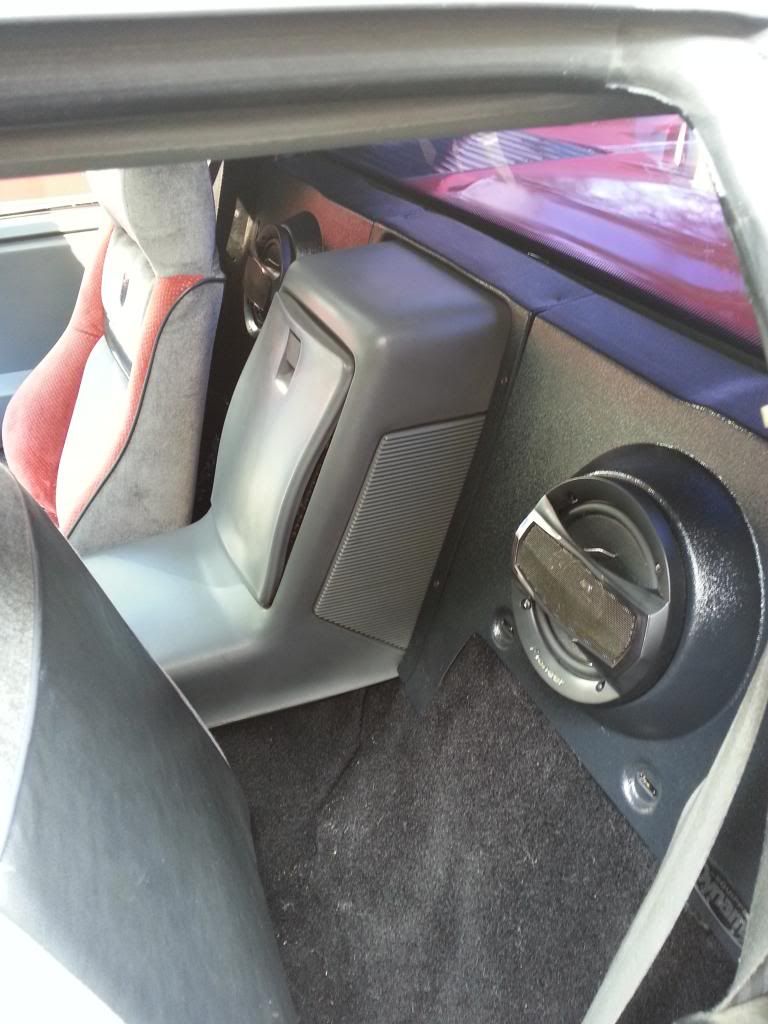 One of my helpers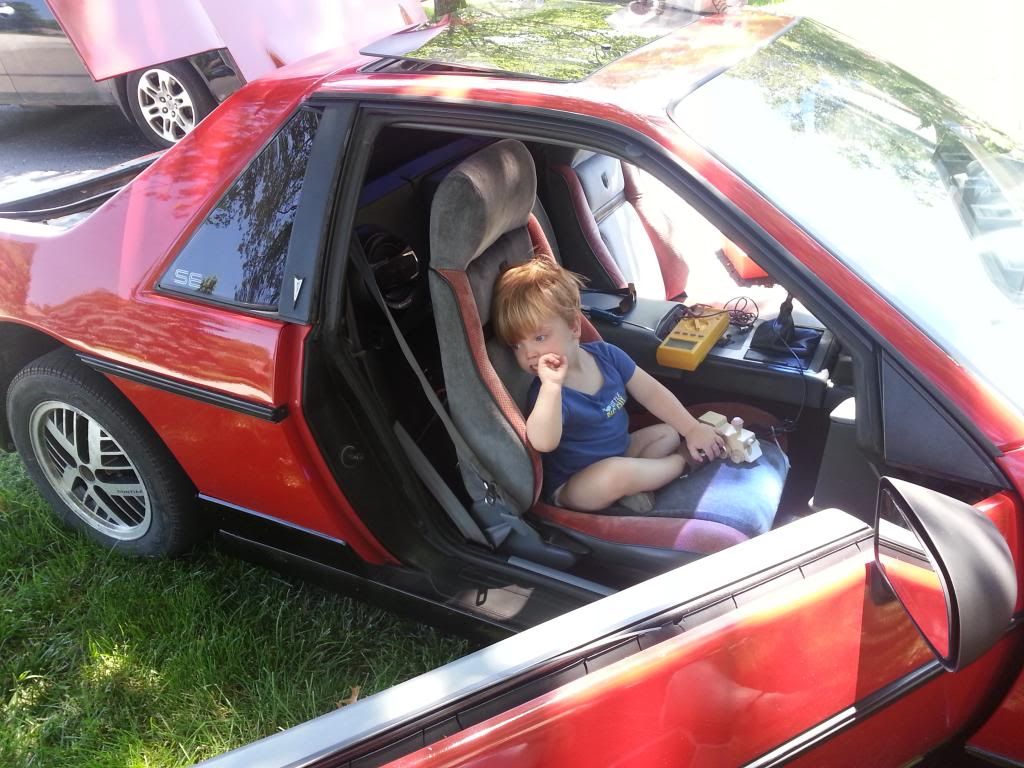 Next up:
* Passenger side headlight motor rebuild underway
* Replace steering wheel (already have it - just need to do it!)
* Repair frakked up wiring for A/C and blower
* Replace engine temp sensor
* Replace fan switch at engine
* Replace transmission selector cable
* New ignition control module
* New MAP sensor
* Fix speedo and tach
* New tach filter and possible distributor rebuild
* New seats
* Additional interior upgrades including dash cover and console cover from Fierostore and items from TLG
* Adding additional amp and 8" sub
* Suspension rehabilitation
* Next year - body work and repaint.