quote

Originally posted by woodyhere:
It would seem if some one made cables 2 inches longer than stock they could be used on stock or modified brakes. What do you think?

Probably need to specify year as the cables are different between the 84-87 and 88.
If its an 84-87, then it looks like there is enough range of motion in both cables to fabricate a cable sleeve spacer (to make the sleeve longer) and a longer coupler (to connect the cable ends that are now much further apart). I did this for one of the cables on my 13" brake kit for the 88's for 1". No reason it couldn't be done longer as long as there is enough range of motion in the cable to accommodate the sleeve spacer.
Here is the cable sleeve spacer and a picture of it installed:
Here is a picture of the cable end coupler that is 1" longer (and stock one)
On my 86 parts car this is the available travel on the DS - 2" might be too much, but 1 1/2" might be enough:
The PS has way more than enough: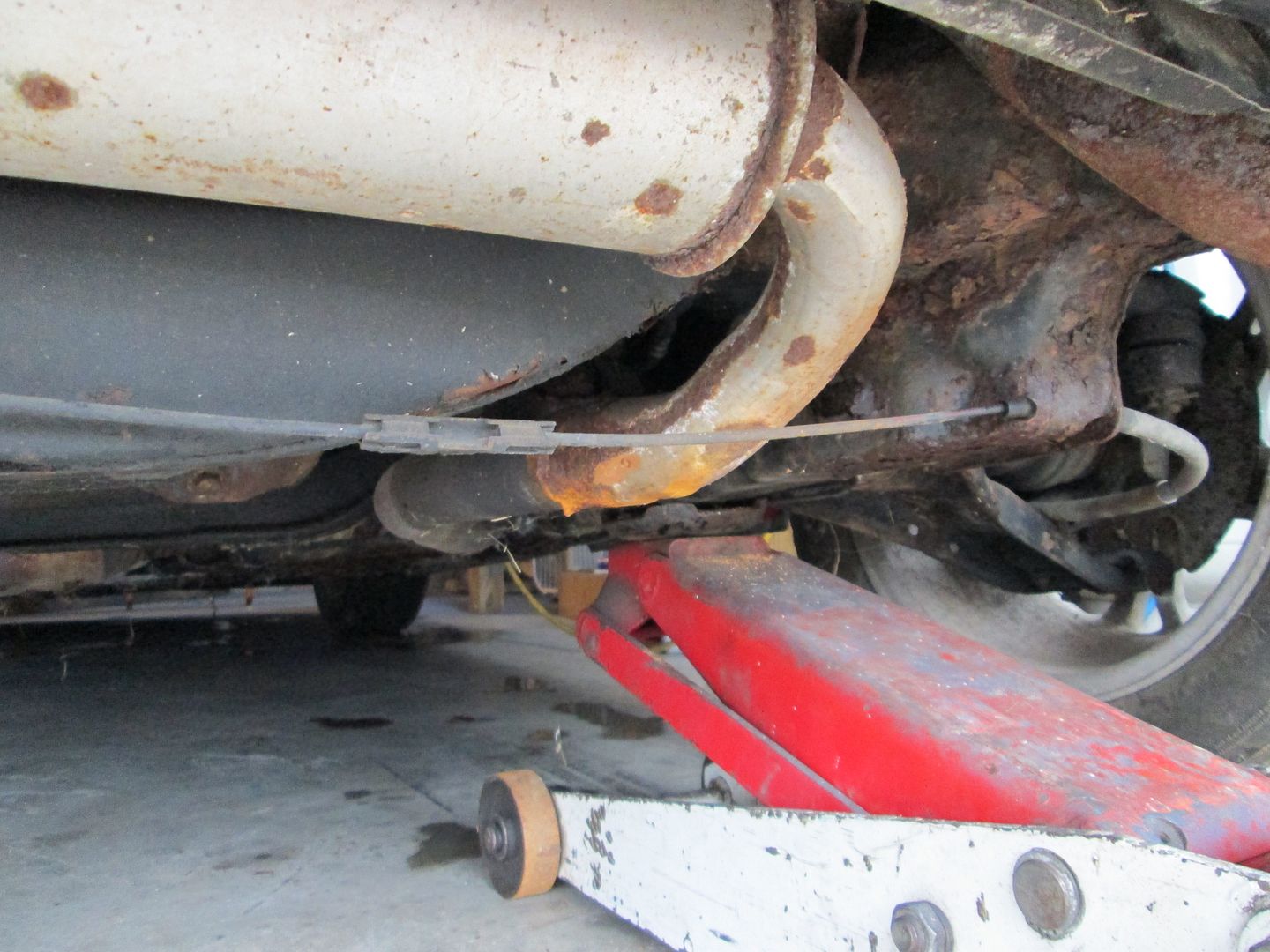 quote

Originally posted by craigsfiero2007:

I might need this. I have 12" C4 Brakes on my 88 Fiero and that cable is a royal pain, the spring is the devil. Right now I have it off because the cable sets the parking brake when the parking brake is off.


The 88's running the C4 12" rotor upgrade should not need longer cables. The passenger side one has the least amount of slack, but it should still works when properly adjusted. If it isn't releasing, then the cable might be sticking. If it is too tight, then you could use the cable spacer and coupler I supply with my 13" brake kits on the passenger side (the DS has plenty of slack - even on the 13" kits).
------------------
fieroguruperformance.com
[This message has been edited by fieroguru (edited 02-16-2014).]