All I could readily find is a picture of my own Fiero's front compartment. Look at the picture below;
You see that blade that looks like a bow shape? You remove that. That goes into the tabs in the roof after removing the sunroof to push wind over the sunroof opening. Then with the sunroof deflector blade removed you can install the sunroof up front. It lays flat. If you look at where the jack is on my picture, look directly in front of it. See that little rectangular tab below the molding for the trunk? That's the passenger side hold tab. There is a tab just like it right out of my picture on the driver's side. Then you see towards the right of the picture where that rectangular hole is in the piece that held the sunroof deflector blade? That's where the latch just lays into.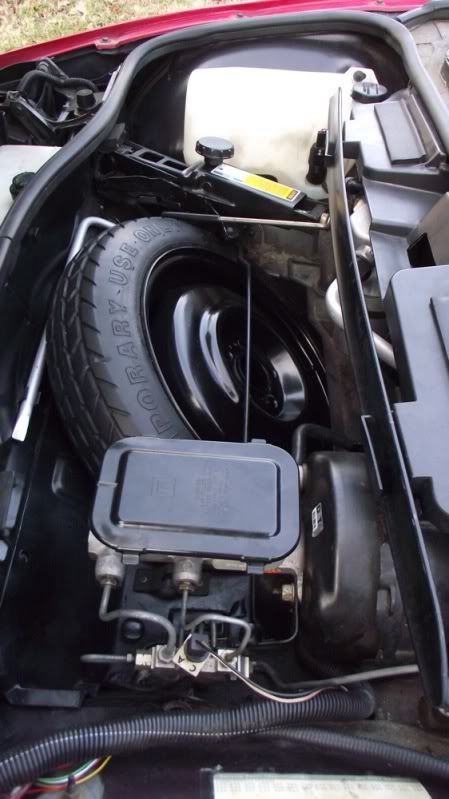 So basically the way you put the sunroof in is with the deflector blade removed from storage, slide the forward tabs of the sunroof into the hold tabs, lay it down so the latch goes into the rectangular hole, and now when you close the hood the pads under it (make sure both the large rectangular pads are in place under the hood) will sandwich it against everything and make sure it doesn't rattle around when you drive.