My name is Jerad I live in Colorado Springs, CO been lurking around on here for some time now and recently joined. I just bought my first Fiero its a 1986 GT. My Uncle (axxessitall on the forum I believe) built around 10 years ago with some help from me. It has a L67 swap with OBD1 computer, 5 speed, and Firebird interior.
The car was never really finished still had several small issues that were never addressed and wound up sitting outside for about 5 to 6 years until I purchased it last month.
I had to trailer it home and began removing all the pine needles from the engine bay. I discovered that the exhaust had completely split and fallen mostly off, the battery tray was shot and the supercharger belt had about eaten halfway through a coolant hose. I pulled the exhaust off where it split, moved the battery to the trunk with new cables, put fresh oil in it, new air filter, filled the tank with fresh fuel and voila it fired up instantly like it never even sat!
Got to drive it around the block but returned quickly as its not registered or insured at the moment. Not to mention the tires are dry rotted like crazy.
I'm planning to go over several other things in the next few months to get it ready for spring since it has sat for so long; transmission fluid, supercharger oil, plugs, wires, fuel filter, brakes, brake fluid, clutch fluid.
I have already ordered tires they are Continental Conti Extreme Contact DW 215/45-17 fronts and 245/45-17 back hopefully they are good tires I got a heck of a deal on them and from what I have read they seam decent.
Anyways wanted to introduce myself and the car hopefully we can meet up sometime in the spring/summer and get to know each other.
Jerad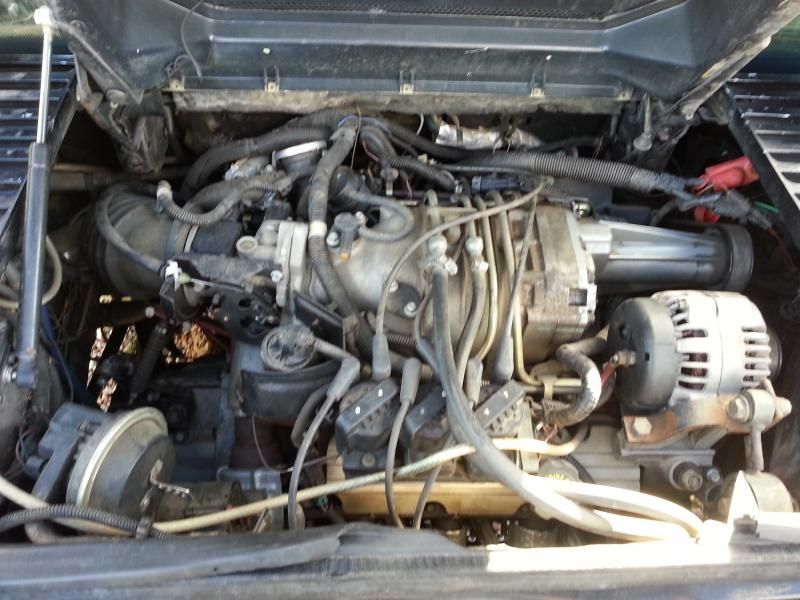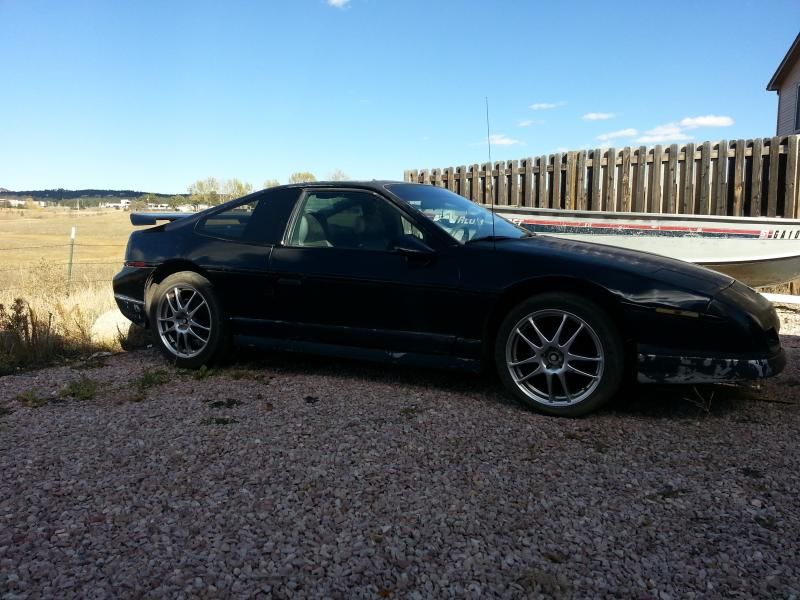 [This message has been edited by CoFieroGt (edited 11-30-2013).]