A friend of mine picked this car up, this past weekend.
I finally got to see it today, and took a few pics.
An overall view of the engine. (Those are Dellorto carbs, and a Cannon intake manifold.)
This is the back (distributor) side of the block.
You can see the "2.5" and the Pontiac arrowhead if you look carefully.
Another engine pic.
A few more of the car...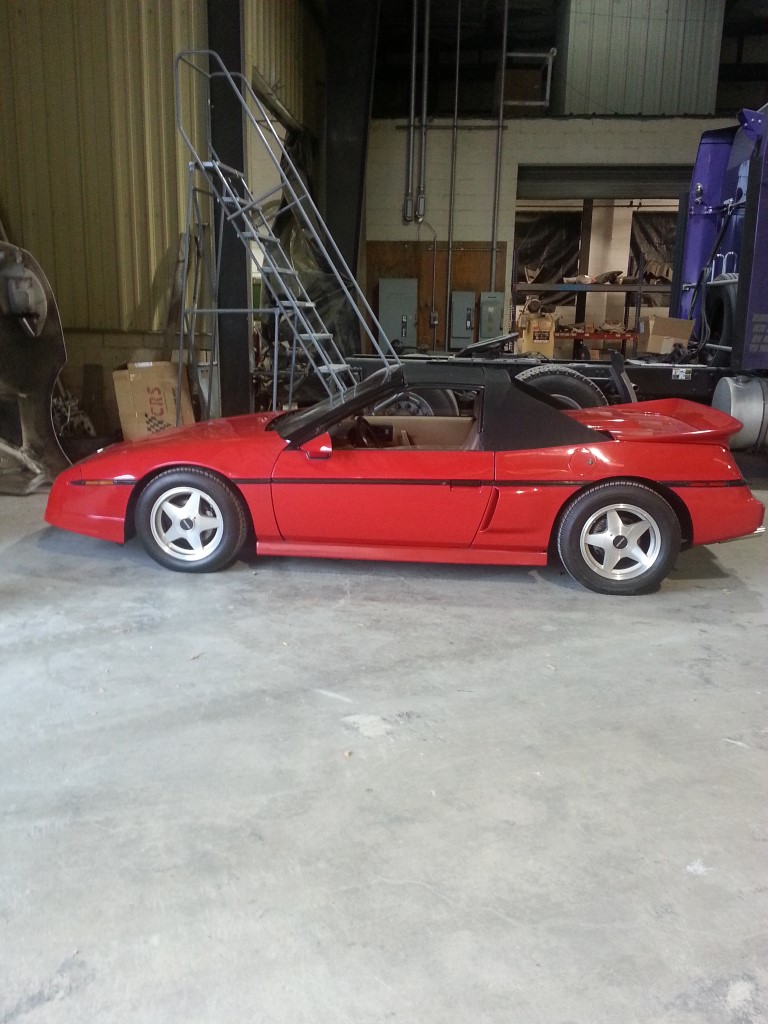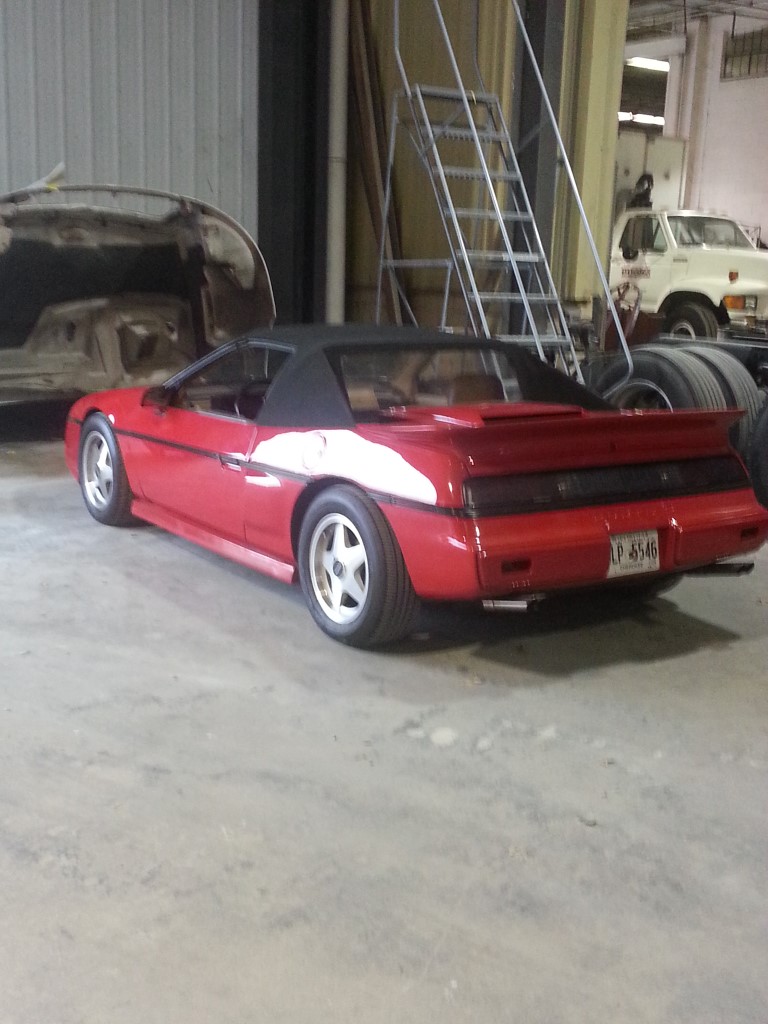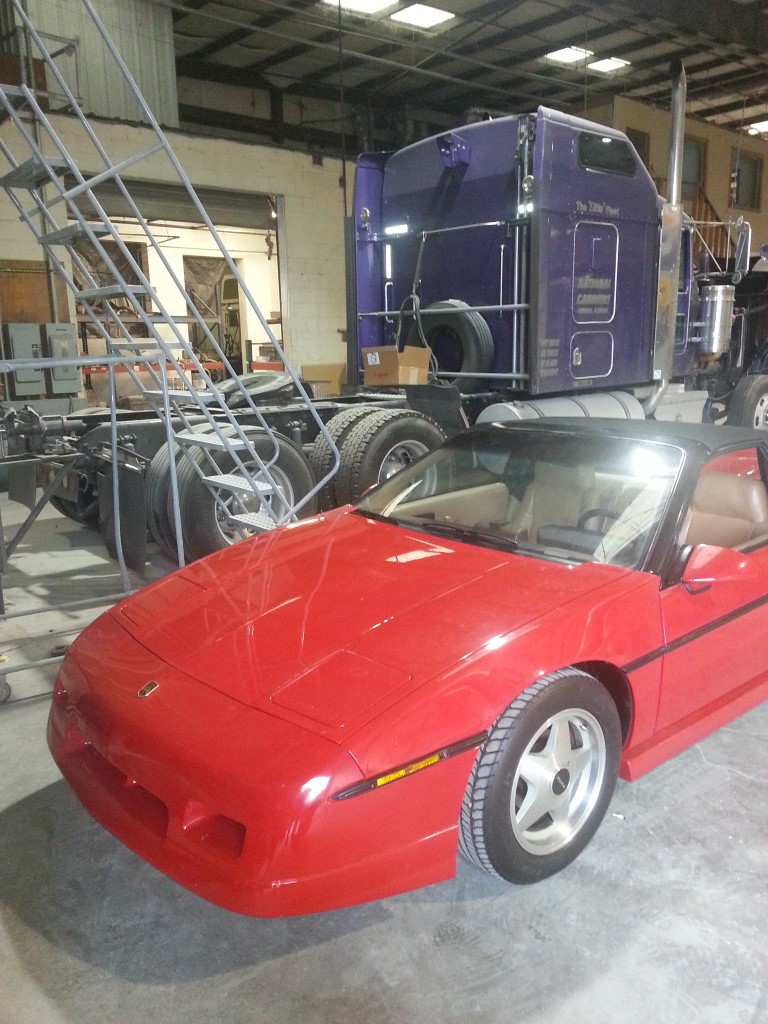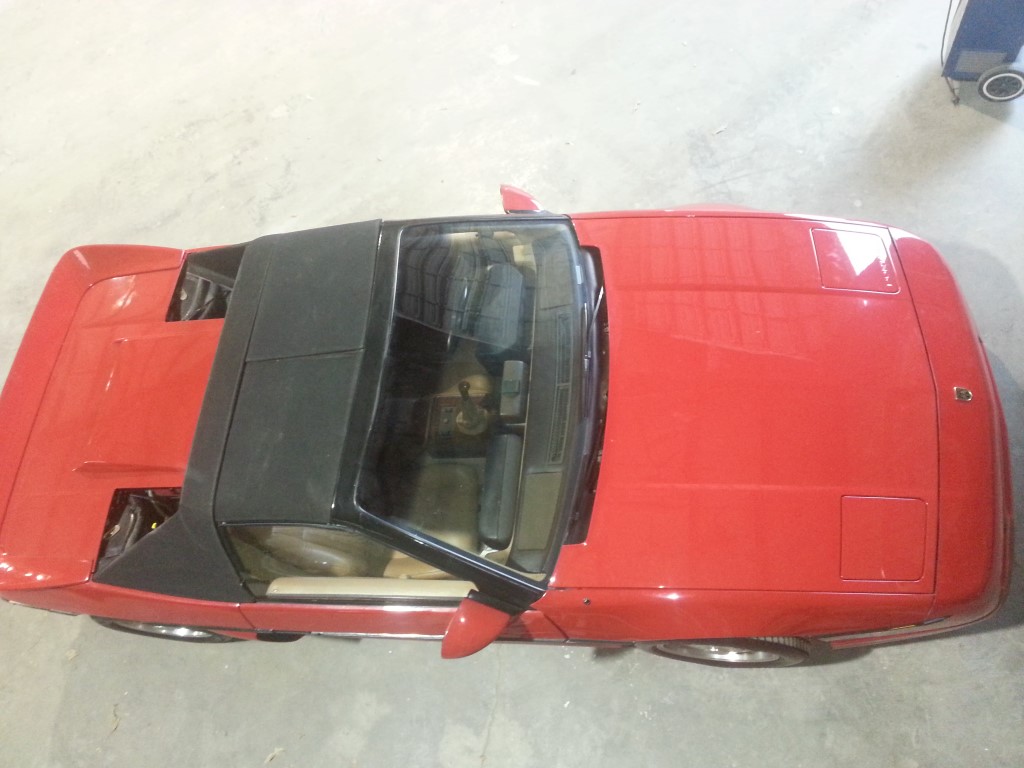 The car was purchased in Alpharetta GA from a (former) Ga Fiero Club member, who has owned the car for several years, but put less than 200 miles on it. Prior to that, we know very little of the car's history.
What we do know is that It is an 84, has ~20K on it, and appears to have been done "right". It needs some TLC, but is basically a very sound car. It appears from the casting marks and a few other clues that this is a genuine SD 4 engine. (It has a V8 distributor, with every other terminal on the cap skipped. Appears to be an MSD. It also has an MSD ignition box and an electronic rev limiter with a removeable "plug" that is labeled "6600".

)
Has an earlier Getrag tranny. Has a fill plug in the rear side of the gear case.
Yeah... the wire nuts are a WTF... The fuseable links were extended all the way to a lug on the battery cable, and connected with wire nuts. Those will be going away.
How does it drive? He said it's not that fast. Probably needs to be gone thru, and have the carbs rebuilt and the plugs checked or replaced. We think the header may be cracked, too. He said it sounds like a Harley Davidson.
I haven't heard it run. It started blowing (ECM?) fuses with the new owner. I have another ECM that we're going to swap in and try.
(The more I think about it, the more I wonder what the ECM is even doing.)
I figure it was asleep for a long time. My friend woke it up, and it woke up mad.

------------------
Raydar
88 Formula IMSA Fastback. 4.9, NVG T550

Praise the Lowered!
[This message has been edited by Raydar (edited 11-21-2013).]