My gole was to get it running for the big "Cruzin' the Coast" car cruzin down here. Over 7000 car were entered. I made it, just barely in time. I used the car show at the air force base in biloxi to see how it would do driving that far. It made it. I got a good picture of it at the show. The guy that had the corvette behind my car let me use the 4 girls that come standered with a vet for this picture.
It had a oil leak, but I was carefull to keep filling it up. I was able to do a lot of the week long cruzin. 2 days in to the week I changed the front cover seal, but that didn't compleatly stop it. So after that week the kid and I pulled the pan so I could fix the leak in the oil pan gasket and found this.
So we just pulled the drive line again. I ordered new Keith black pop up pistons and Eagle forged, cap screw rods to replace this.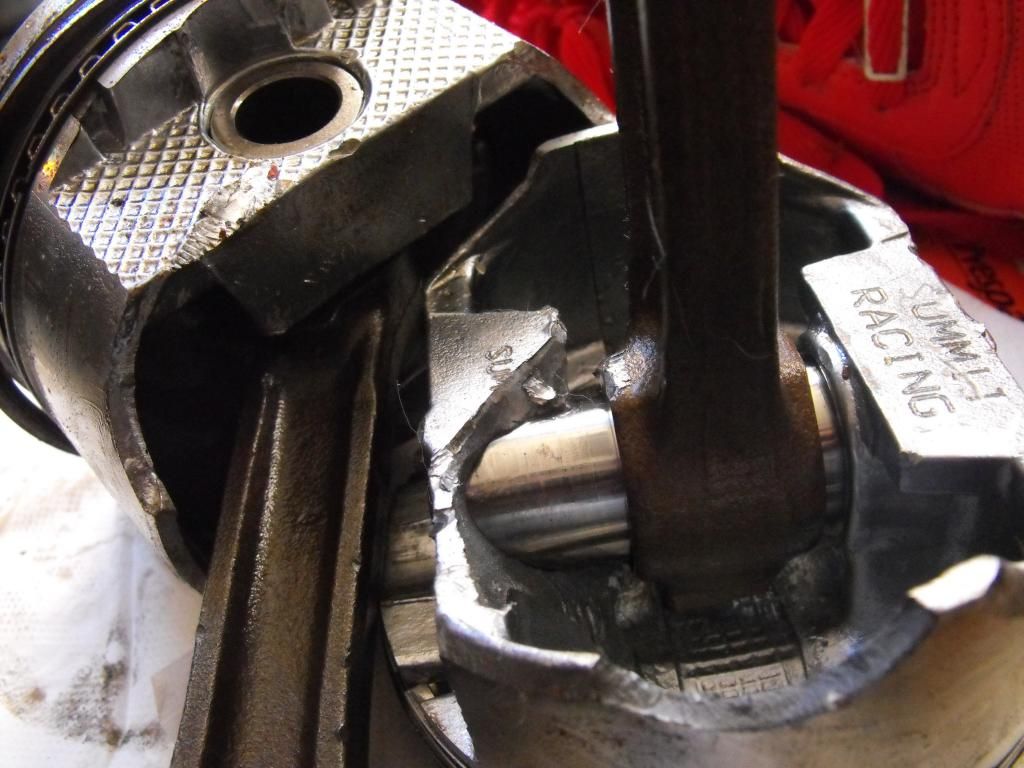 I ordered them on sat, got them and had them on the rods in 6 days. This sat we had the rods/pistons in the block by noon.
and by the time I quit to get cleaned up I had it on the trans/cradle, with the heads and intake, starter, valve train, oil in it, and lubed.
I hope to get in ready to go back in the car on sunday.