Now, I know Nada is not necessarily accurate, and when valuing our cars it is whatever both parties agree upon. But I had to laugh, playing around on Nada with their calculator, I found this info out for an 88
So, I selected an 88 formula and it game me options.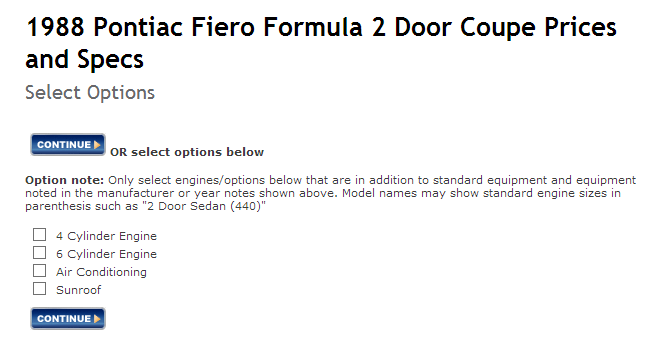 Hmm, cool. So I went through each option to see how it effects their opinion of the car.
4Cyl
So, if we have a 4 cyl car, the value is less than that of a 6 cyl car, understandable, people prefer bigger engines. Now what is the value if we select the other option, 6cyl engine?
What the hell, NADA? I can't win, can I?
Curiously I found the options available for an 84 to compare prices.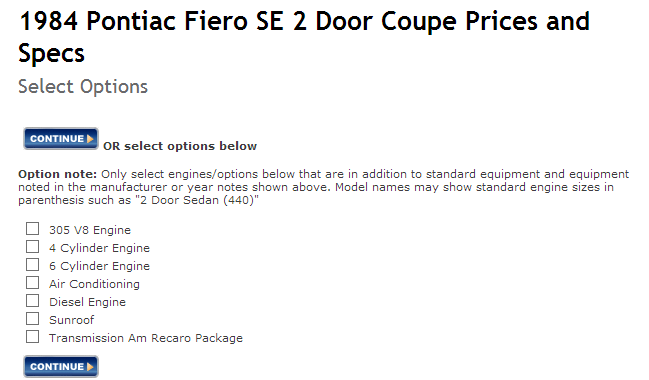 Here is where I laughed pretty good, now we're getting somewhere. We can specify that our car has a V8... or even diesel?
I selected Diesel to see the results.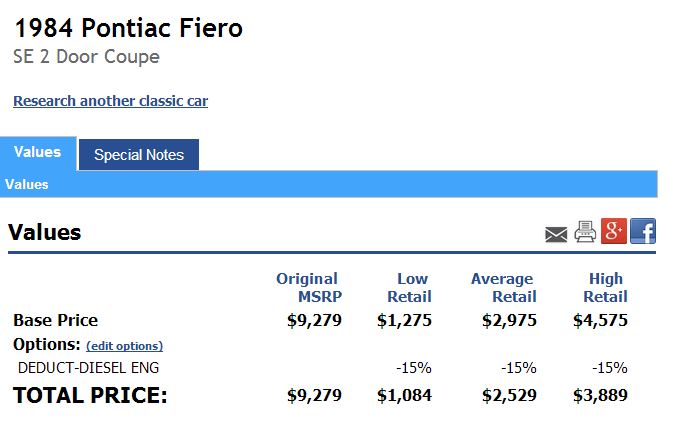 AWW come one NADA! SOmeone spent alot of time converting their car to diesel.
What happens if we select a V8?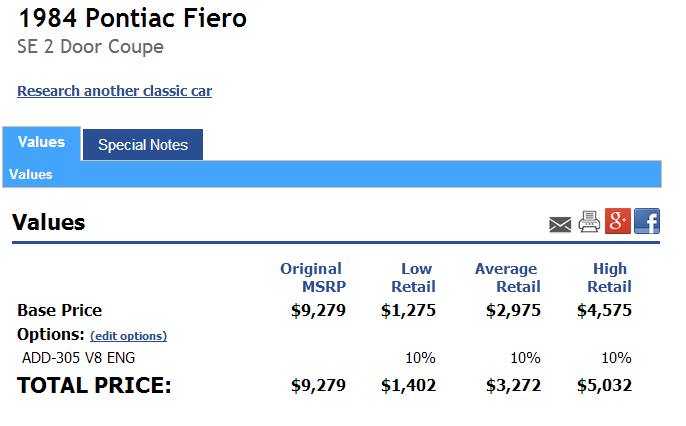 Clearly, NADA is biased, our just outright ignorant.