quote

Originally posted by Rare87GT:
Let me know if any of you guys with 88's have an extra you can send me, etc.

Glad you like the kit!
I have several spare long bolts. I don't normally sell them, but if my customers need one I will gladly help them out. So let me know if you need one and I can send it to you.
quote

Originally posted by Gall757:

Are you sure you got the right picture?
The pictures look right to me. It is a lateral link relocation kit where the link attachment points are lowered at the upright.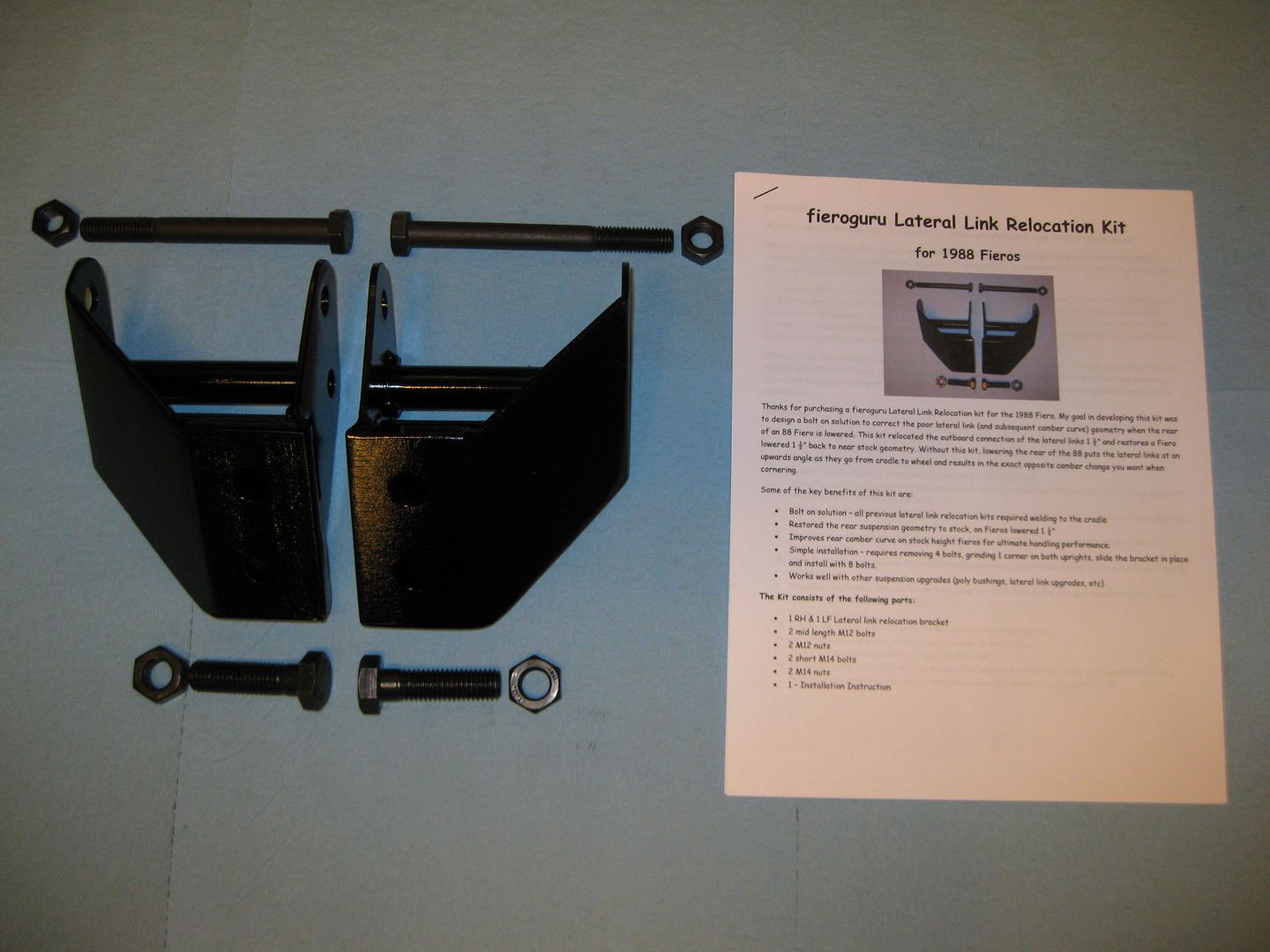 Here is a picture with it installed on my car: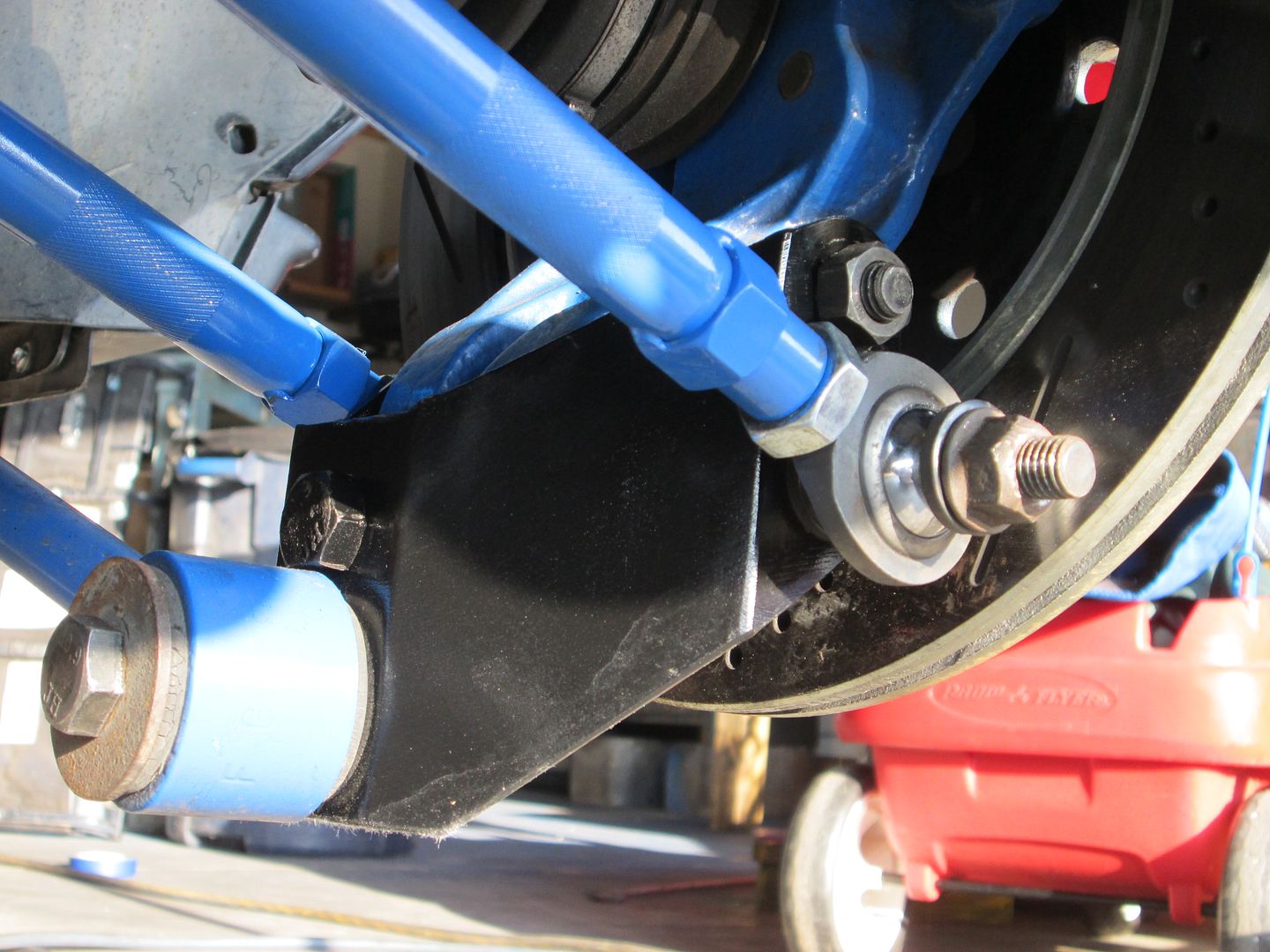 On his pictures, if you look at the relative distance between the outer CV boot and the lateral link attachment at the wheels, you should see the difference.
The relocation brackets lower the outboard attachment points by 1 1/2". So if your car was lowered 1 1/2", it would restore the lateral links to their stock horizontal position. However, since his car was lowered more than 1 1/2", the relocation brackets help reduce the upward angle of the lateral links, but can't get them back horizontal.
[This message has been edited by fieroguru (edited 09-10-2013).]