Went seat shopping at the local junkyard. Found a paint faded 99 Cavalier that looked terrible, but ironically with a clean interior. Went ahead and pulled the seats, paid $50, and took them home. These will hold me over until I can figure out what I want to do with the interior.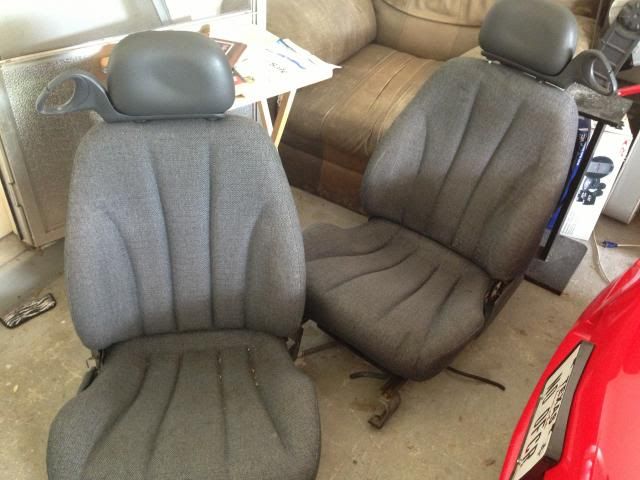 The issue when these are installed is that the seat belt holder hits the pillar. To avoid this they must be removed and here's how to do it.
First thing is to move the headrest to the furthest up position and remove the metal clip:
To access them, the fabric must be moved below the plastic housing. You will be able to pry them out with a small flathead screwdriver. Make certain you are doing this from the rear of the seats.
Reminds me of a GM transmission clip that holds the lines in the radiator:
Once the headrests are removed you will need to flip them over and remove the metal ring: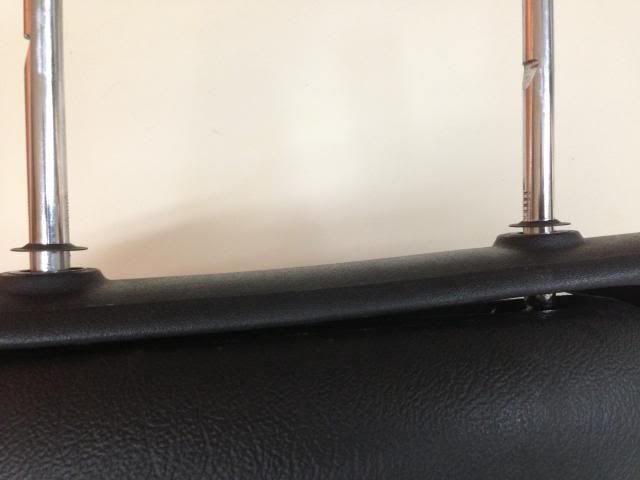 At this point you have 2 options. You can reinstall the clips to hold the headrests in place or leave them out:

Now it's time to remove the factory seats. This is done with a 13mm socket for the front and 13mm wrench for the rear: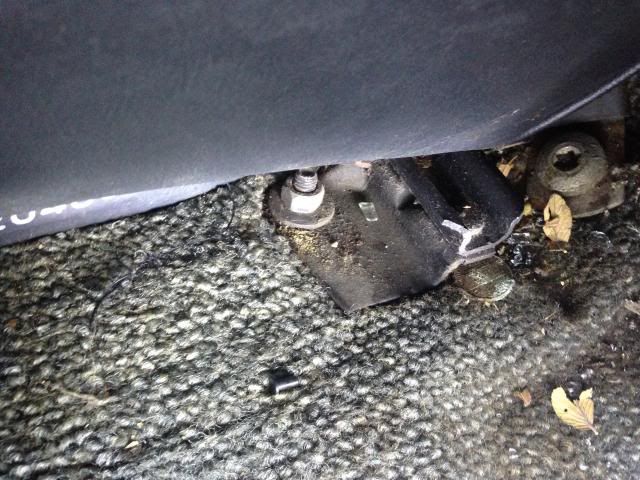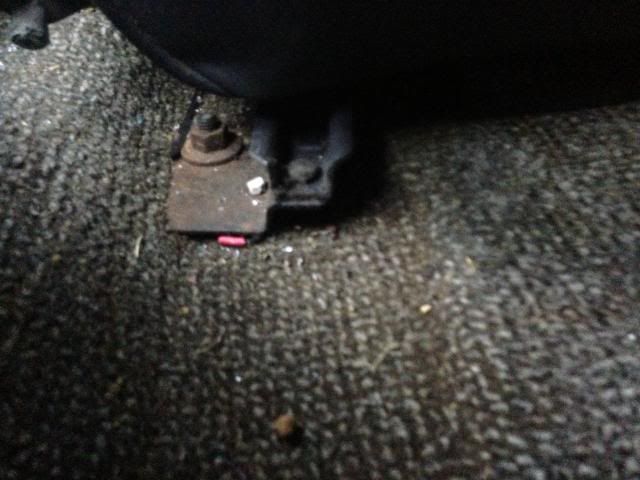 Once the seat is removed enjoy your new found riches: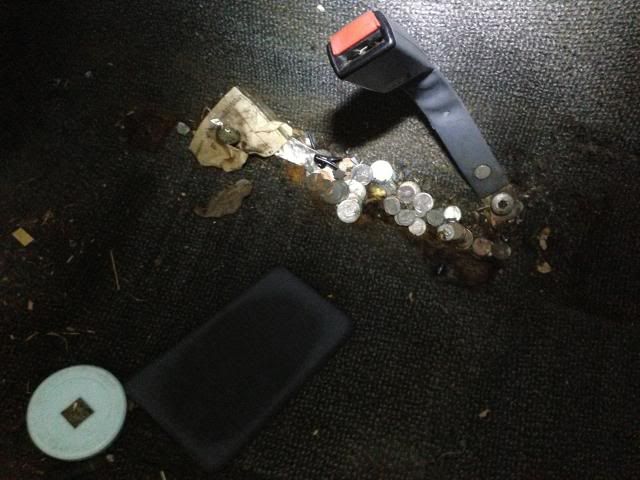 When i acquired my Fiero the driver seat had a seat cover and this is why: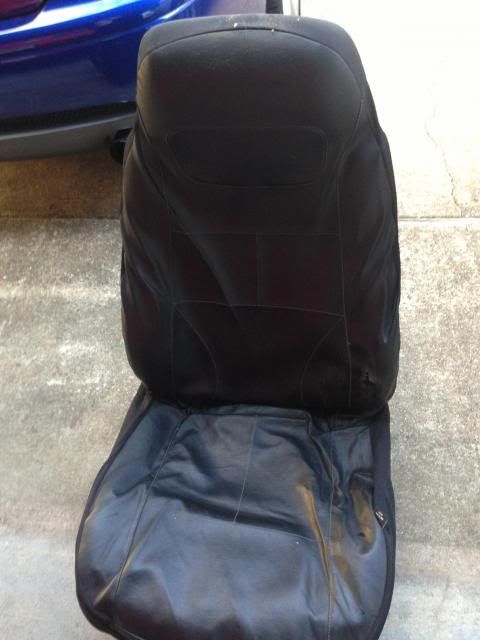 Time to remove the seat tracks off both seats
. Fiero=13mm Cavy=15mm
Comparison of the two seats (Fiero seat on the left)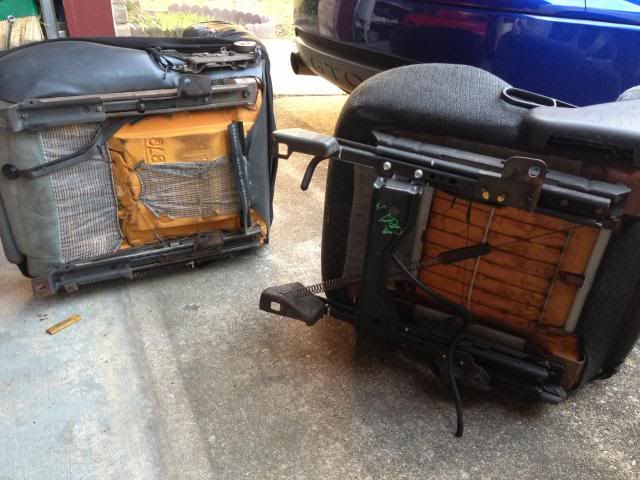 Cavalier tracks removed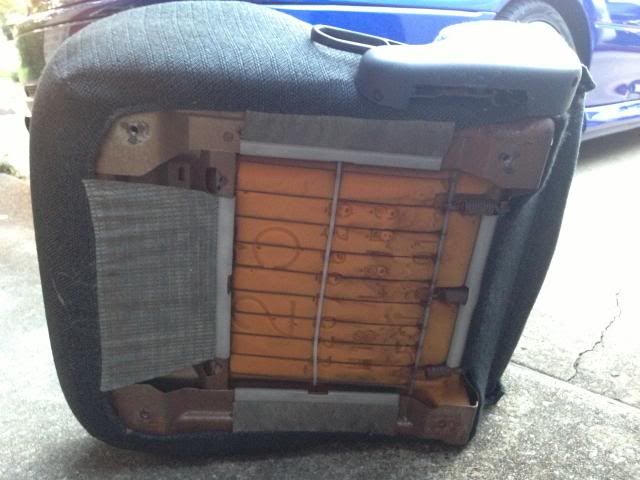 Fiero seat tracks installed on Cavy seat=direct swap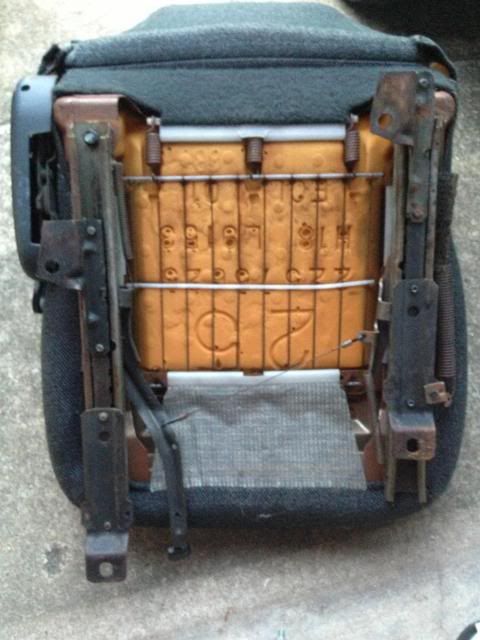 Put the driver seat in the car(uninstalled) then called it quits for dinner. I'll update with pictures when both are bolted in.
[This message has been edited by Slow6 (edited 07-29-2013).]