quote

Originally posted by skuzzbomer:

Everyone keeps asking about the tube frame setup that was at the 30th but it seems the owner hasn't seen the questions or isn't inclined to answer them just yet... maybe it's time for a certain guy to post up a thread about it if there isn't one that's been buried somewhere already

In case anyone is still wondering, that car is currently sitting pretty with an Audi V6 and longitudinal transmission if memory serves correctly. Massive brakes, a nice suspension setup, and a lot of potential. I'm too lazy to sign up on the other forum to post what I learned about it but I'm sure that someone will see this reply at some point.
The guy that owns that particular vehicle is eph_kay here on the forum. He's also the guy that setup the scales that night in the parking lot at the 30th. In my discussion with him, the S4 setup was quick&dirty mounted, wood block trans mount and all, to show the direction he was going with it. The only thing functional on it was the steering gear and suspension.

He does have plans for it.

There is a thread here on the build up of the tube frame if someone cares to search for it. eph_kay bought the chassis, he didn't build it.
Edit: I am pretty sure this is it:
Building a tube frame fiero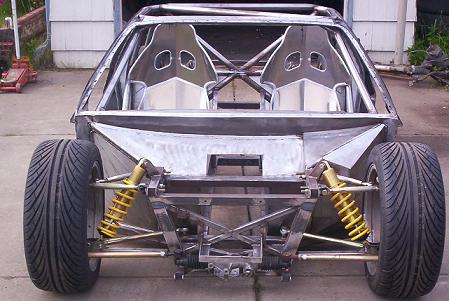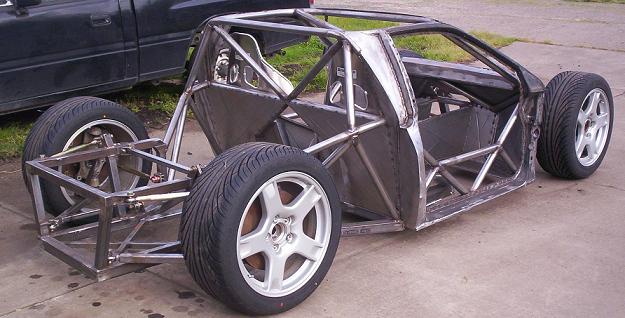 [This message has been edited by carbon (edited 07-19-2013).]