So I'm at a friends house and another friend calls me up. Guys got a heavy NY accent and he says, "Hey you know they got one of them cars over there." Lol so I dropped what I was doing and jumped in my 86 to go see. Funny thing about Fiero's. You get them calls or reported sightings from all your friends.

Anyway I drove right over and spotted a beauty of a 85gt! No one was around so I left and ran home to grab the digi cam. Stopped for some munchies and by the time I got back there was a truck in the driveway. So I got on my horn thinking that who ever owned this 85 would hear it and think, "Hey, some ones messing with my car!" lol
Well out comes a very nice Fellow and we start right in. Exchange details and back stories of our cars etc, etc, etc,. It was my great pleasure to meet and chat with Ron of N.H! Hopefully he will be along soon as a registered user. I showed him PFF and he was impressed! Also hopefully soon we can do some deals. He has some parts I need and I may have some he needs and he mentioned something about a trip to a pick and pull with a Fiero! Those are few and far between around here.
Oh yeah...pics or it didn't happen...Pretty paint job. Me likes! Also he has a sweet set of tan sheepskin seat covers that a very rare! I shoulda took a few more pics...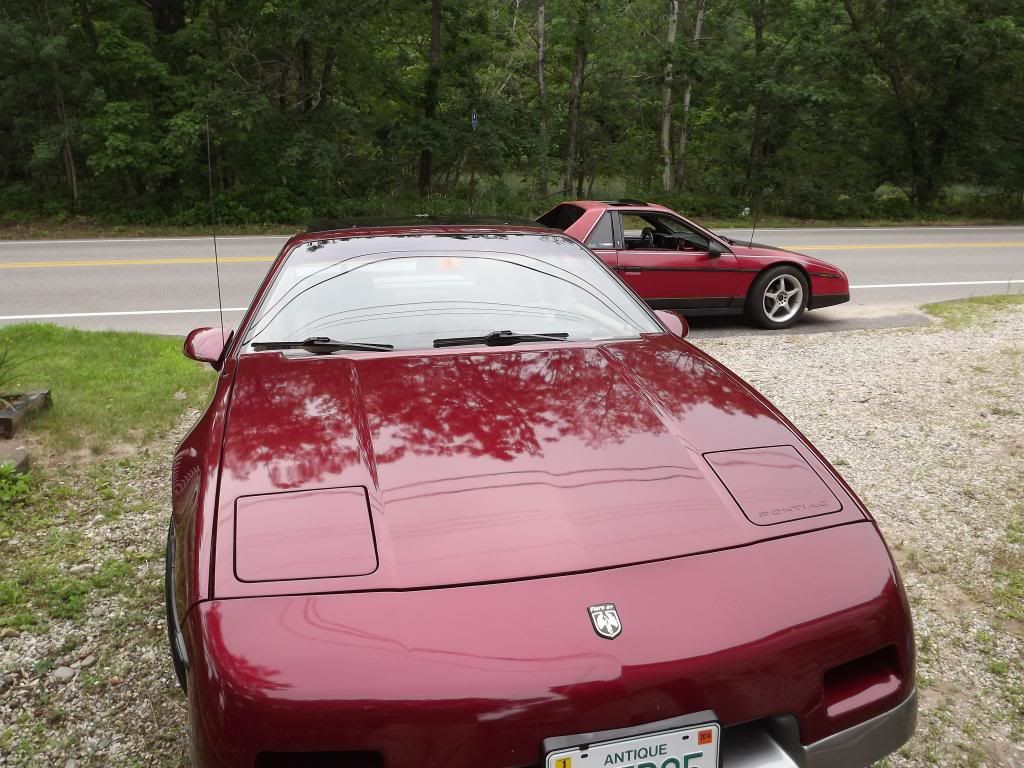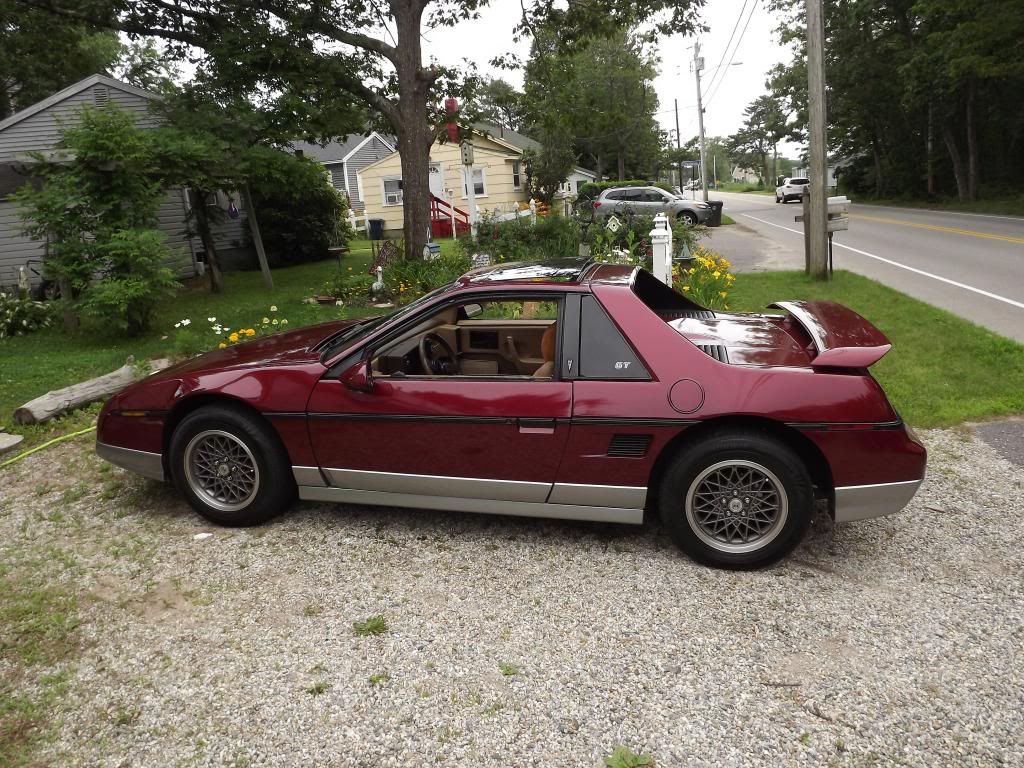 Always a great pleasure to meet a fellow Fiero freak!!