I need a garage heater, and i'm just torn on which style I should go with.
I'm trying to decide between The Torpedo style, like this: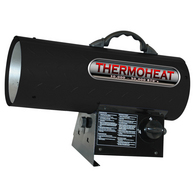 And the stack convection style like this: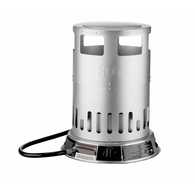 I can get them both for the same price of 80 bucks new.
The torpedo has heat settings of 30-50k btu
The convection has 50-80k btu
I'm going to be heating 2 different garages, My own and the one where my boat is parked. Both are 2 stall, although mine is much smaller and well insulated. The other is a nice sized 2 car, with wall insulation, but no roof insulation.
I'm trying to decide which will put out good heat, quickly, and evenly. I like the smaller one for conservation of Propane, but I like the convection for 360 degree heat.
Sooo....just looking for some personal opinions on which way I should go.
Eric
------------------

Used is such a harsh term. . . I perfer "Previously obsessed over"

88 base coupe: "She thinks my tractor's sexy..... it really turns 'er on"
"I drive Sideways"
quote

Said by Crazy Dave "You can take Steve out of the trailer park, but you can't take the trailer park out of Steve."
(\__/)
(='.'=) <<<< Cute Bunny.
(")_(")
[This message has been edited by Racingman24 (edited 01-10-2010).]