Hey everyone. I'v been reading this forum for repair advice since I bought a 5 speed 87 GT about three years ago. Until now, searching the archives has answered all of my questions but I think I have one that hasn't been covered.
Question: My original paint GT has stickers that wrap around the entire car and transition with a dot matrix from the gray ground effects to the medium red paint. I am guessing it was a dealer applied option even though it is not listed on the car's original window sticker. Does anyone have any information about these graphics, and after I repaint the car within the next few months is it possible to replace the them?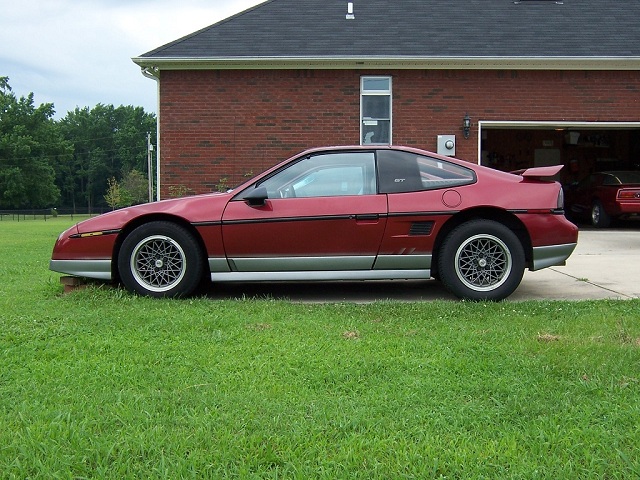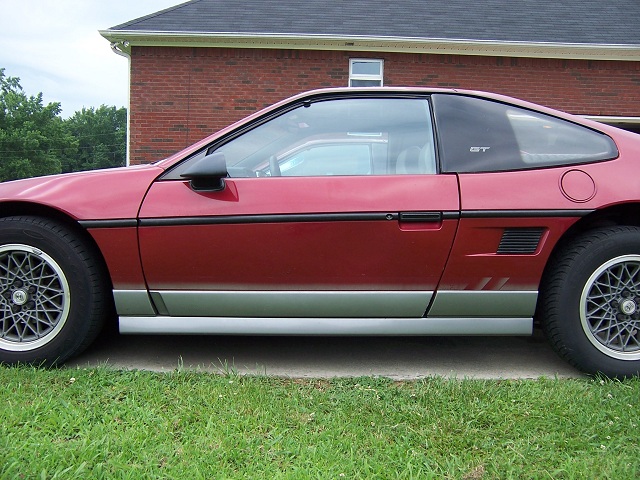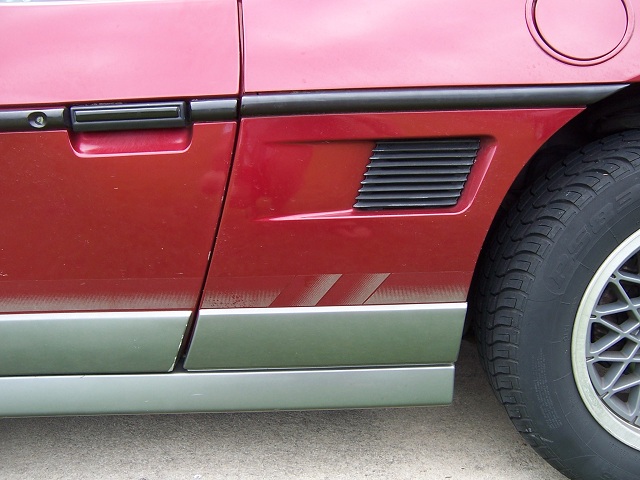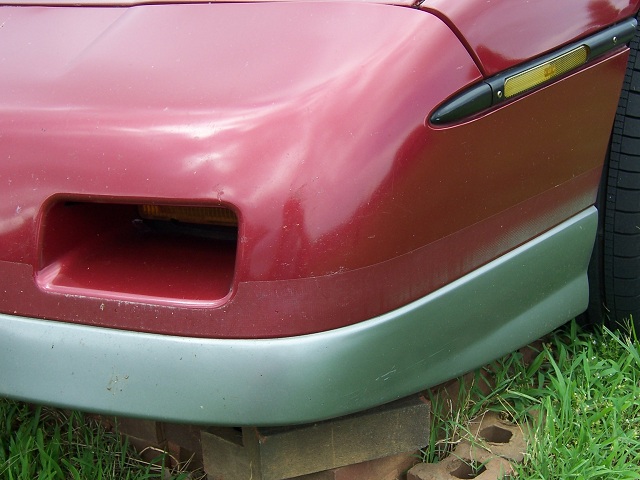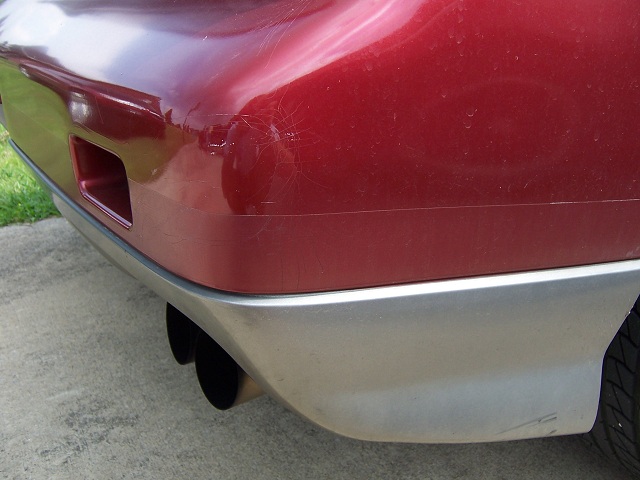 Just for fun, here's a picture the current Fiero collection. We still need at least one more:
//www.fiero.nl/forum/Forum4/HTML/052444.html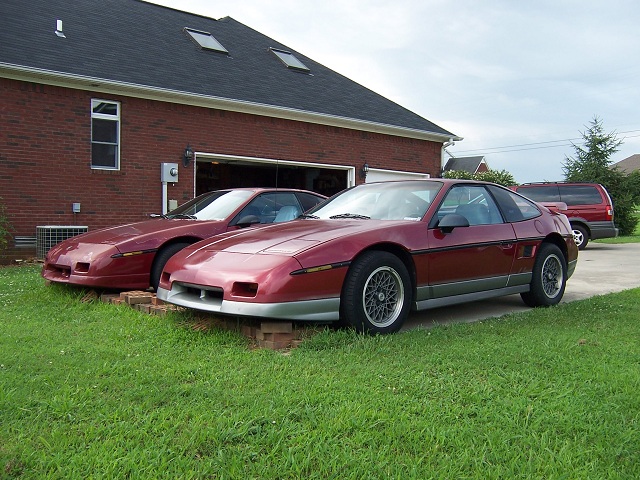 Thanks in advance for any information. This forum has been invaluable already.