quote

Originally posted by CoolBlue87GT:

Looks good, ended up looking close to my photoshop.

Can't wait to hear how the test drive turns out.
I was also amazed at how close it looked to your photoshop!
So I took it on a test drive this afternoon on about a 25 mile round trip. Pictures of the whole rig ... (I love my new truck

)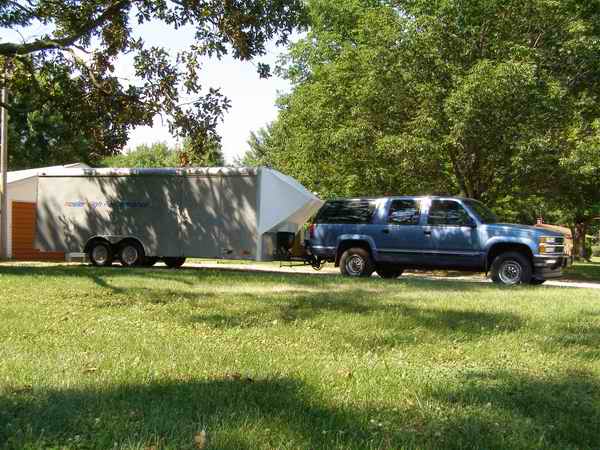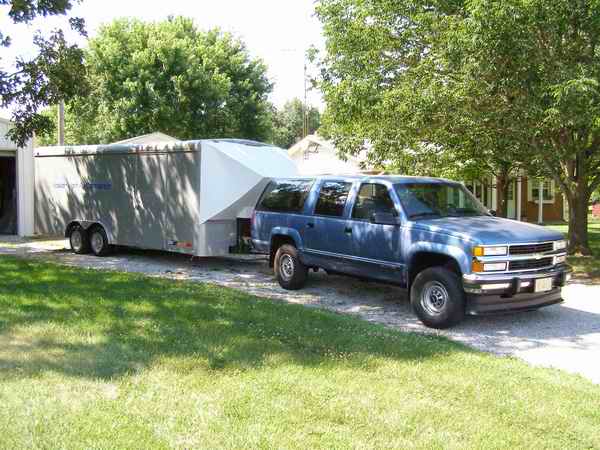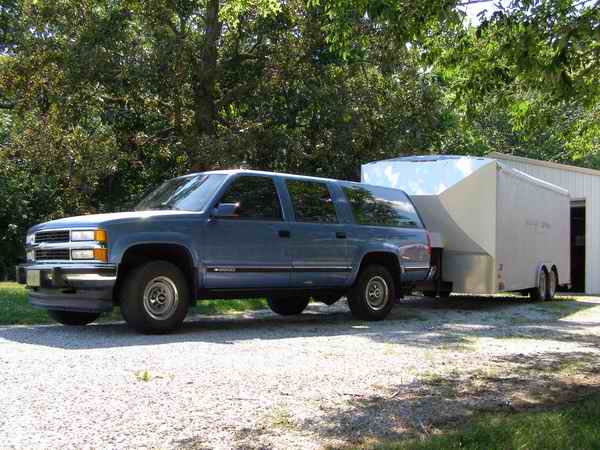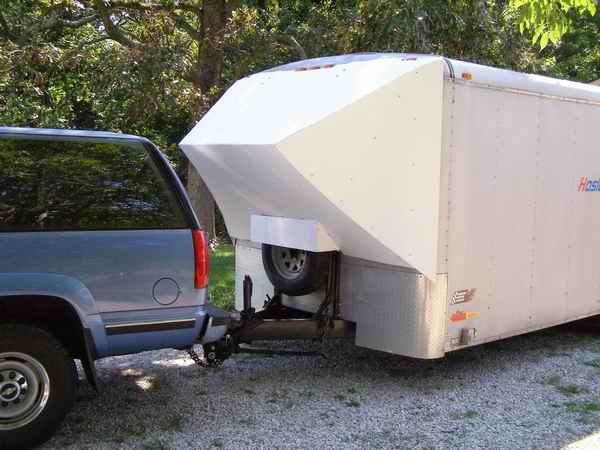 The test drive.........
I started out slowly to make sure that nothing was going to come loose or that panels would deflect. I was watching in my mirrors as I slowly got to 55 MPH. Piece of cake! Everything was smooth. I definately noticed that it did not feel like towing a brick anymore. I can feel less pull from the trailer on the truck at speed. So then I tried to pick up the pace until I started to feel the trailer drag in the air. I had a difficult time finding this point because everyting was so smooth. I even forgot to engage my anti-sway friction bar and did not notice any problems. Tracked straight as an arrow. I was able to steadily cruise at 76 MPH before the truck felt like it was working a little. Granted, the trailer was unloaded, but it was the aerodynamic drag that I was trying to determine.
I am happy

However, with all of my projects, there are areas for improvement.
- The gas strut idea works fine, but it needs to be a little more beefy or better angles. Yes, it does clear the doors so "mission accomplished" but I wanted it to have some authority.
- Spring latches would be cool to lock it into place and not as combersome as the loop / bolt method I have. On a positive note, there is no chance of mine coming loose and flipping up.
- I need somthing on the sides. I will be making the "triangle" cones for the sides that will divert air that is on the side of the truck. I will not be able to make that one in time for the trip to Frazee.
I am very interested to see what my mileage is on this long trip.