As Matt said, they are legit if they look like the pictures below. Some of the sets that became available actually came from the engineering department of the Fiero Plant. About 10 sets were "borrowed" by a contractor working in the building and given to a Michigan Fiero Club member. My set came out of this batch. The second set I aquired were bought from a forum member a few years ago. I did not know about the sets that Ray Paulk had. I may give him a ring and see what he has to say about them.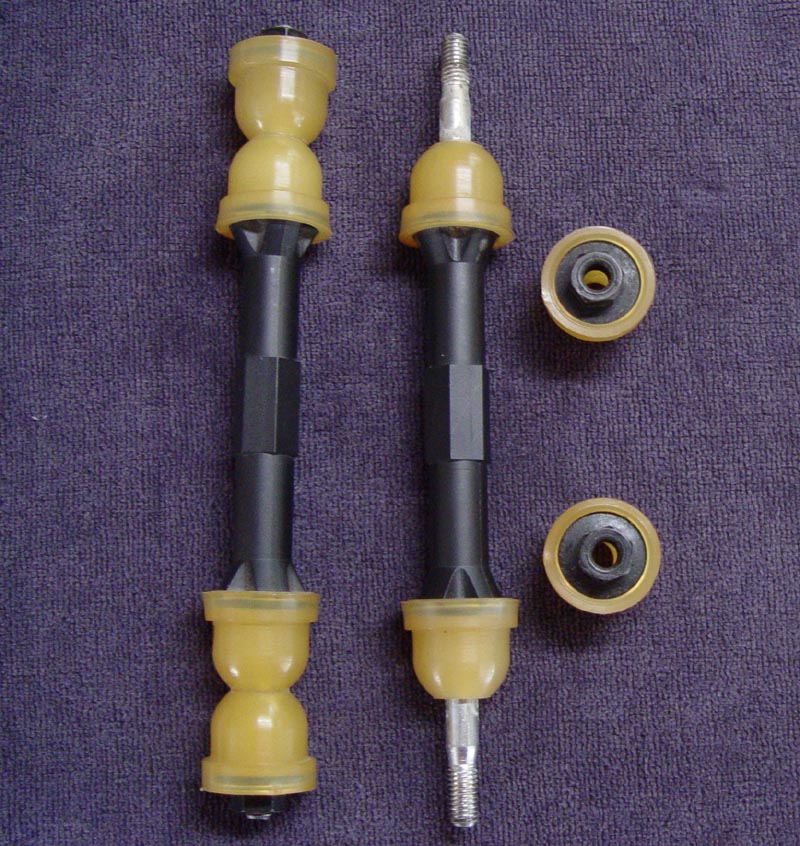 The links are one piece made out of a magnesium alloy. The bushings are of the old poly urethane material, which was the same as the 88 production end link bushings. One of the unique features of the bushing are that they snap over a collar on the center piece and snap over the washers on the nut.
Here is a picture of the set installed on the 90 prototype. In discussion with some of my engineer freinds in Detroit, it is belived that this one piece design was explored by engineering to improve the responsive performance of the Electro-Hydraulic Power Steering. I have not found or confirmed any more details about these. The picture show how dirty the prototypes at GM are.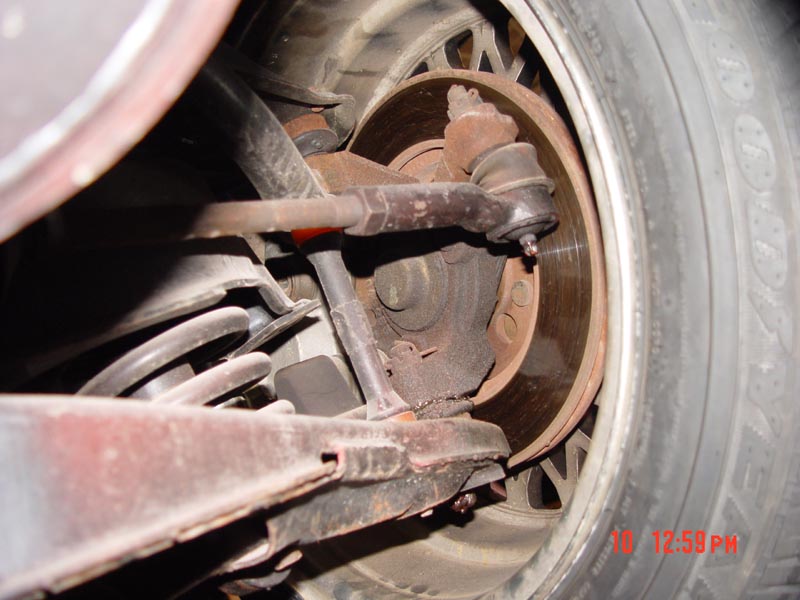 Fred