JVC Headunit and 12 disc CD changer. 5 band Audio Art EQ.
Aura ( makers of the Bass Shakers ) amplifier. I have a grill I made to cover it, but I don't have a picture of it with it on.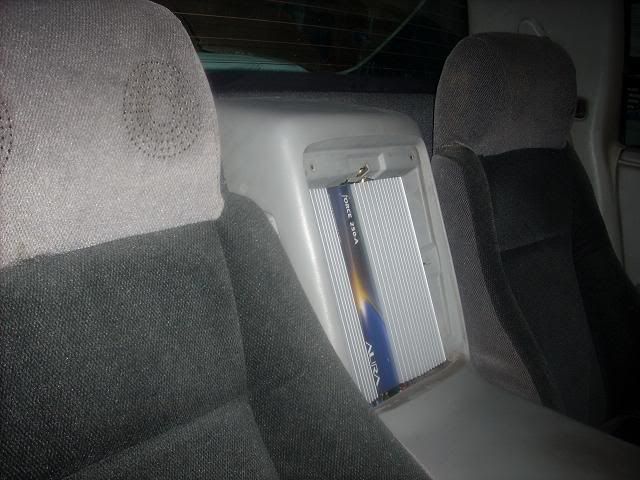 5-1/4's in the dash. I have some plactic mounting plates in the works to replace the temporary wood ones shown here.
Lightning Audio 10's for some bump.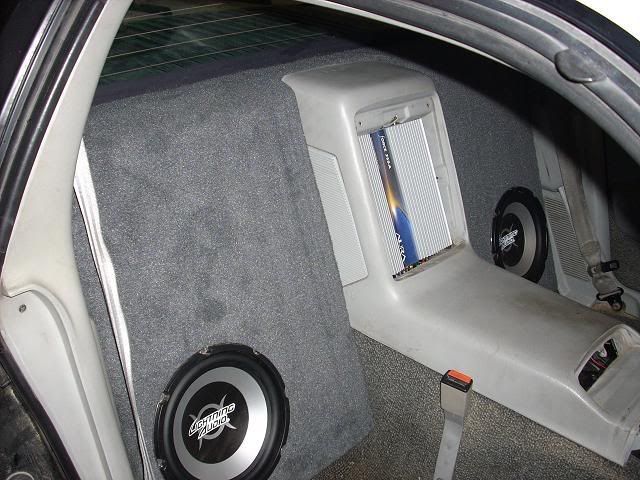 I have a Blaupunkt amp I will eventually use to power the dash speakers. I also plan to replace the headrest speakers in the future. I'm going to redo the center console also, shift suround and forward to the dash. They have ALOT of warpage and peeling back from age. I will probably make something out of fiberglass, but that's down on my list.
Last a couple of picks of the boxes under construction and being tested.
------------------

[This message has been edited by Khw (edited 10-07-2009).]