Well Today i got a chance to drive both my fieros. As all of you know i built my 87 (ACES-HI) and my 86 (GREEN LANTERN) is more or less of a frankenstine car. While driving my 87 it feels like the car is put together and not so much bumb and steer.
The 86 whenever i hit a bump the steering wheel jerks to the side a little and when going staraight the steering wheel feels a little wobeley. Also as we all know all the GT's have intermittent wiperswell in my 86 they dont work they only work with one speed. I beleave the steering colume in my 86 is out of an 84. Thje dead give away is the steering wheel. Heres pics to show you guys.
Heres a pic of the steering wheel in my 86. This is the one that i think is out of an 84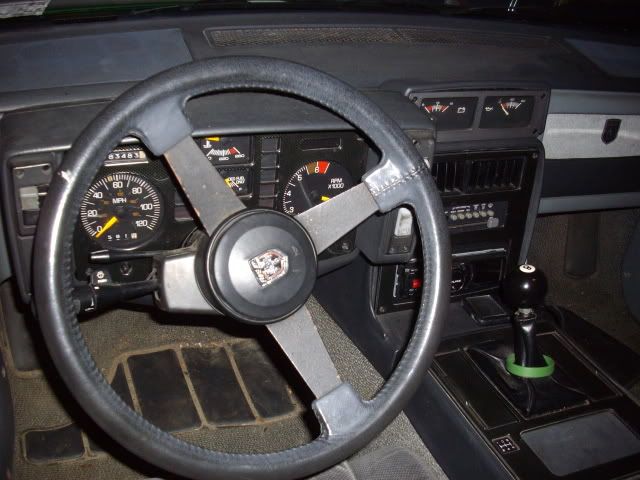 This is the one out of my 87. see the diffrence in steering wheels. Dont look at the GT horn button. There interchangeable.