The car needs paint bad, and there isn't a straight panel on the car.
Crack: Left front fender has a giant crack. What's the best way to repair this?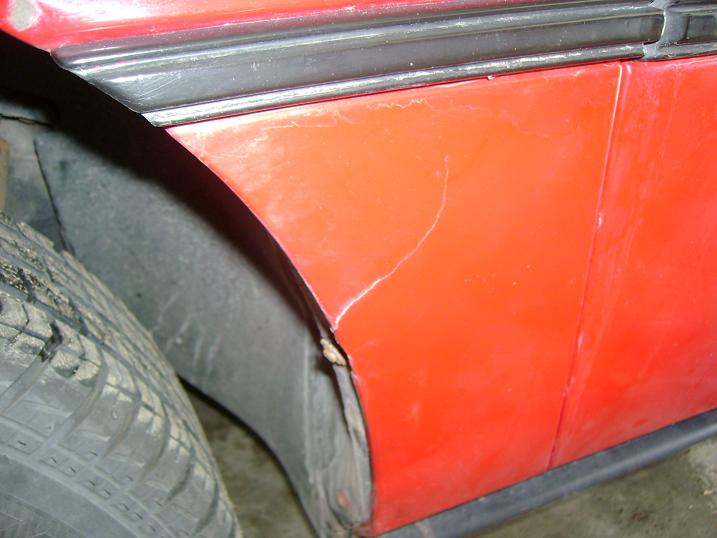 Rock chips: The front nose and passenger fender have really bad, really deep rock chips/gouges
Split: Nose is split where my little sister backed into the car at 10 mph, also cracked the sidemarker. Not sure even how to begin fixing this? Sidemarker I can just replace.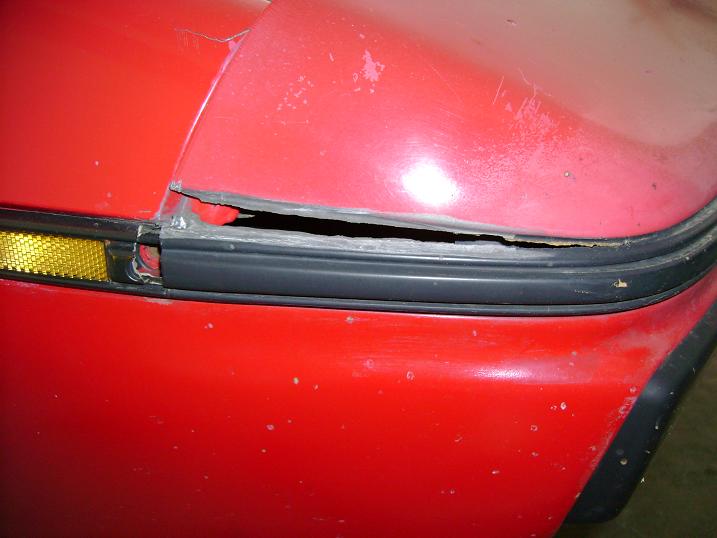 Someone backed into my door REALLY hard and ran off. The metal behind the panel was bent when I had the door apart, had to pound it back into shape with a hammer.
Spidercracking: I think that's what this is called. The entire roof and top of the rear clip looks like this. I think it's the paint and not the panel, and I have to sand it down to the bare plastic? Or is the panel itself damaged?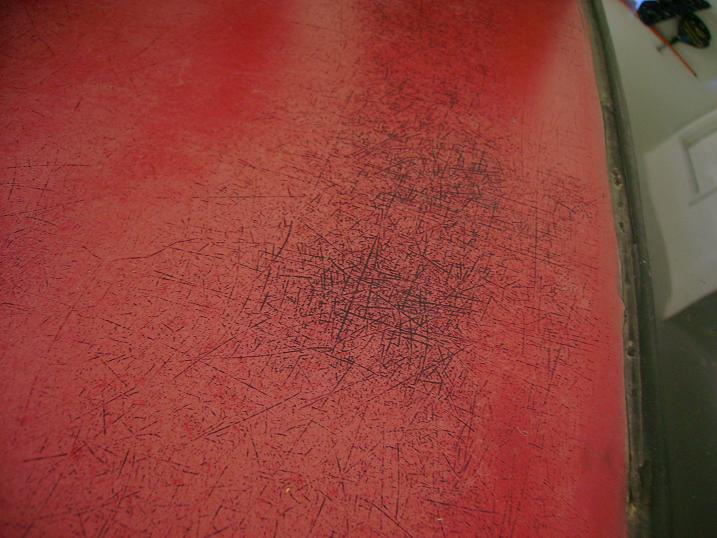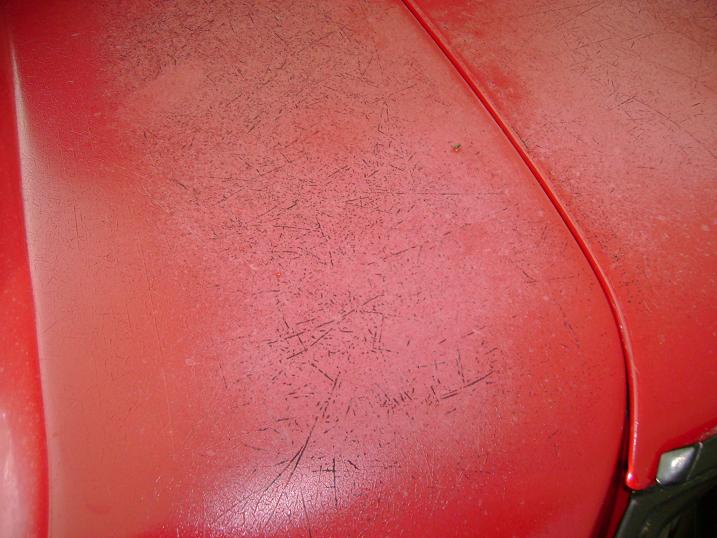 Pitting: The entire rear bumper, on the top surfaces of the black parts, has pitting like this. Should I spread bumper repair material on top and sand it down flat again?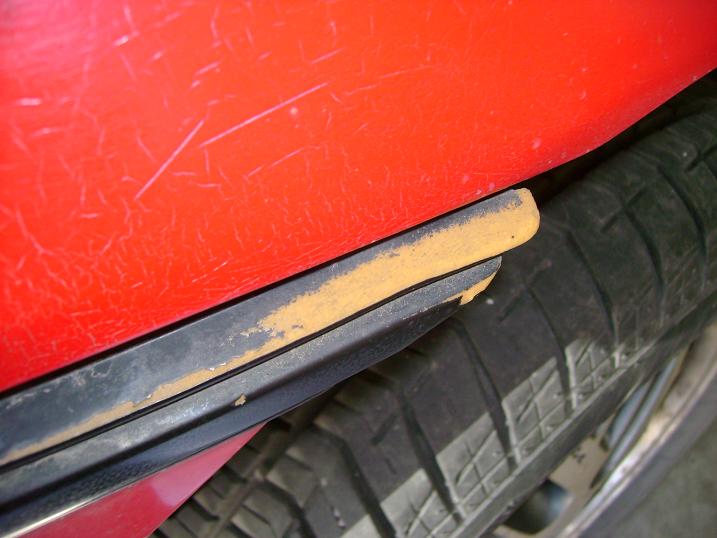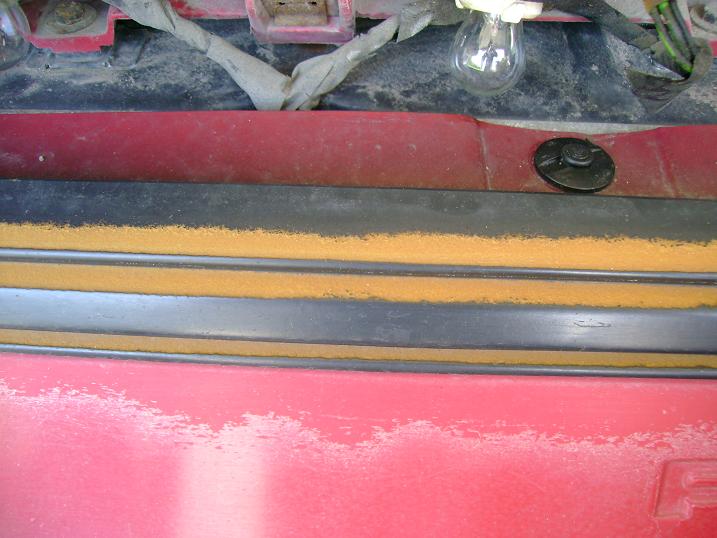 Decklid: Just like the top, just not as bad. I'd like to fill the luggage rack holes and add a spoiler, though.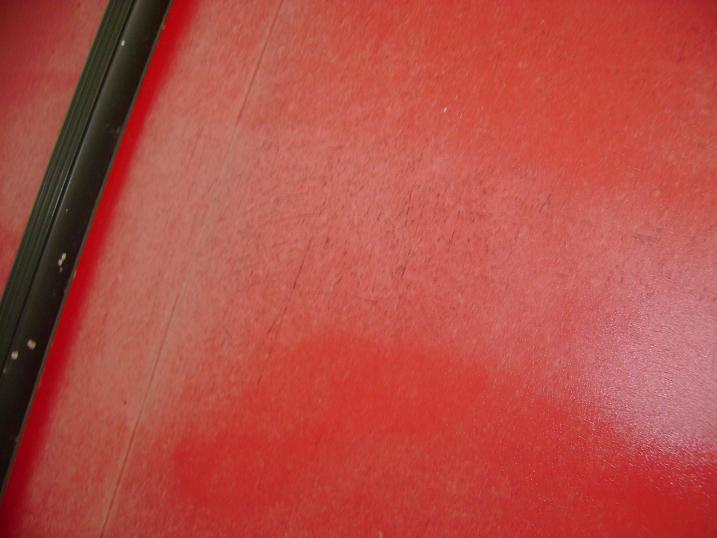 Passenger side: There's some overspray in areas like someone tried to fix it before, but didn't bother to do any kind of prep, and gave up. Lots more clearcoat almost gone.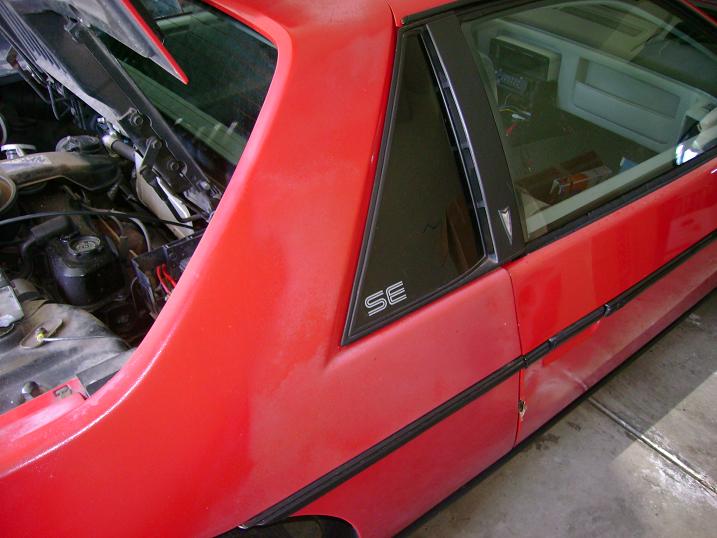 The top of the bumper is really badly discolored. The car came with a front end mask, which I'm guessing was on it since it left the dealership.
The local autobody supply place reccommended SEM Bumper repair for the front and rear bumpers, can this also be used on the fenders and doors? The also reccommended Evercoat Fibertech for the SMC panels (roof, decklid, and hood). Anyone used these before?
HELP!
------------------



1984 Fiero SE