Hi Everyone,
Ok, here's the deal. I've tore apart my suspension this weekend to install new struts as well as new prothane bushings. Started at the front, no real issues, had a brake hanging up so replaced the passenger caliper as well as the hose, new pads and rotors on both sides as well as replaced bearings. Good stuff. Then I hit the back, passenger side no problem. Already had the struts replaced in the past so the big bolts came out fairly easy and overall pretty simple. Then hit the drivers side and suprise! Looks like the car had been hit in the driver side rear before and the frame was push in a little bit pinching the lower control arm. It moves up and down, but just wouldn't come out (I didnt try TOO hard, cause i figured if I couldnt get it out, there was no way it was going back in. Hopefully the picture shows below.
So, my questions are-
A) Will it hurt to drive the car with 3 corners done in the prothane and one with factory rubber? (All struts are new)
B) What's my best bet to fix this? I'm thinking the only real way is to replace the cradle, which i'm not opposed to, but I dont want to do it right now.
Anyone have any opinions?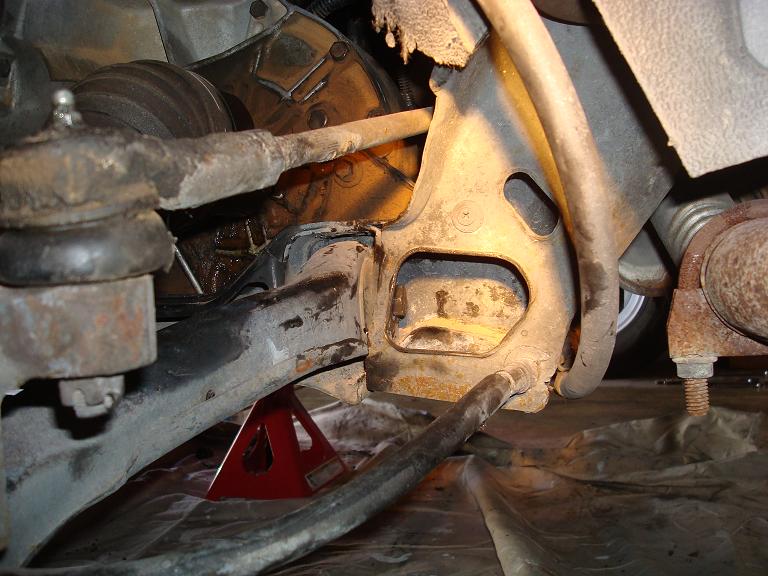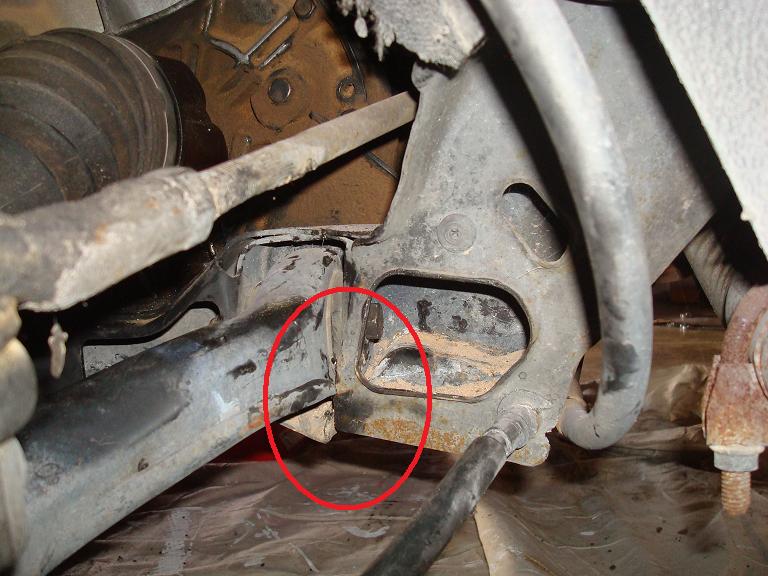 ------------------
2006 GTO
2005 Polaris 700 EFI
2004 Sierra Denali
2004 Jeep GC Overland
1999 Isuzu Amigo
1986 Fiero GT
[This message has been edited by 06GTO (edited 06-16-2008).]