For a temporary (or permanent) fix.
Take off the vacuum tank.
Look for signs of rust. If you see any ( you probably will) try and clean the area with sand paper.
Take off the vacuum lines.
Try blowing into the ports to determine which one will have an unrestricted air flow. If both do, plug one end and apply very very low air pressure to the other and check for leaks by apply soapy water and look for bubbles.
Apply some RTV sealant to the area and allow it to dry. If you prefer fiber glass resin the area.
Retest the system
------------------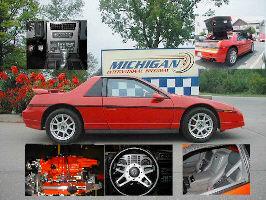 " DRIVE IT LIKE YOU LOVE IT"