After seeing the recent thread on this subject using the Pontiac HUD, I wanted to do an install. BUT, it looked like it was gona be more wiring I really didn't feel like figuring out, so I started looking to see what was on eBay. I found this universal kit and the clincher was IT WAS RED

http://cgi.ebay.com/ebaymotors/AUTO- HEAD-UP-WINDOW-RPM-SPEED-DISPLAY-HUD-UNIVERSAL_W0QQitemZ8054746118QQcategoryZ33721QQrdZ1QQcmdZViewItem
I had my HUD the Day After I ordered it ! Here's what I got: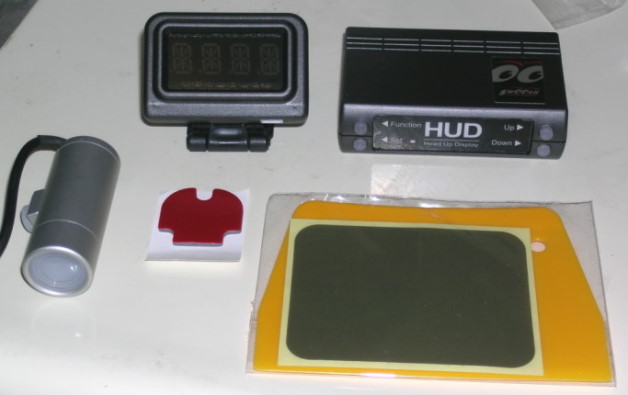 It looked like a pretty nice set up. The silver cylinder on the left is a shift warning light. next to it is the red adhesive pad for the display unit directly above. They even give you a squeegee and film for the windshield as shown in the lower right corner. The display unti has a nice small footprint which I liked too: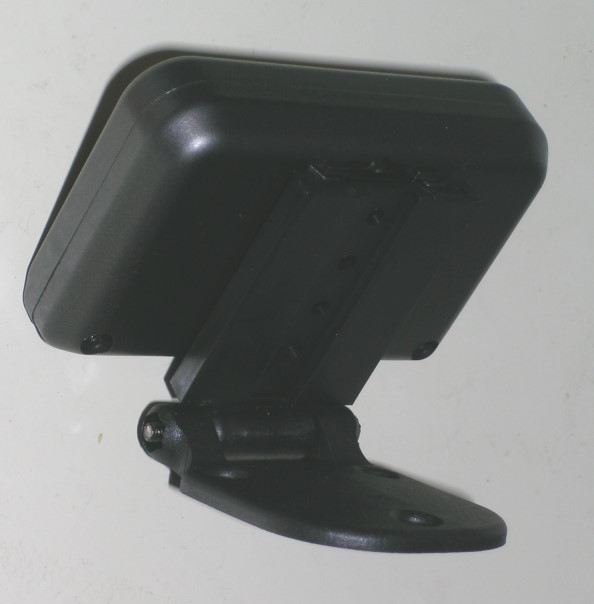 However, when I looked at the silver control box (upper right), I saw the SWOOSH label which reminded me of Whammo brand.

Although the control box looked pretty sweet, i figured I better go do an install so i could see that it didn't work and could send this SWOOSH stuff back.
[This message has been edited by PaulJK (edited 04-08-2006).]