#\ *doublec4* /# Official Build Thread (Page 2/87)
| | | |
| --- | --- | --- |
| | doublec4 | FEB 28, 12:32 PM |
Thanks for the bump Paul,

I don't really expect this to be the most popular build thread out there.. theres been lots done to the car, but not an extreme number of "one off" items that some others have on this forum. I figure this is a good place to document the things I've done to the car, and in the event someone has questions or comments, they are of course more than welcome

------------------


| | | |
| --- | --- | --- |
| | Kyle1016 | FEB 28, 12:50 PM |
Nice build man, about time! I did the same thing you did. Bought my 85 GT when i was 16, i didn't know about
fastbacks :/. Luckily i found a fastback parts car, and did the conversion. I love your color scheme, almost
exactly like mine. Mines red with black rims and black interior. Also getting a 3800sc swapped in lol.

Looks good, keep it up
| | | |
| --- | --- | --- |
| | doublec4 | FEB 28, 02:00 PM |
Thanks



I regretted not knowing about the fast backs at first... but now I'm partial to my notchback and wouldn't have it any other way. I've wanted to make my car look like the IMSA race cars

As for the 3800SC swap, I have one of those as well... but that comes later on in the build...

------------------


| | | |
| --- | --- | --- |
| | Dougie Murder | FEB 28, 03:47 PM |
Damn Chris, your car has been awesome right from the start! Looking forward to seeing all the pics and explainations of the stuff youve done!
| | | |
| --- | --- | --- |
| | doublec4 | FEB 28, 07:18 PM |
Thanks!

I might as well take this opportunity for another update



So after spending the summer driving my car around, I decided to store it in the winter. I had some spare time on my hands after school and a few bucks to spare. I figured the best way to spend it would be to change the colour of the interior. The stock grey was alright, however, I remember seeing FLASHY's interior (I think it was him) after he painted it black and silver. I thought it looked really sharp, and more "high end." My steering wheel was already black and silver so I figured it would all be a good match, and a nice theme to carry throughout the interior. The black interior would play off the black exterior trim.

So a little hesitent to rip apart my new car (everyone knows it generally NEVER goes back together exactly the same) I dove into it head first and made sure I kept everything organized and labelled.

Here are some pictures of the disassembley process: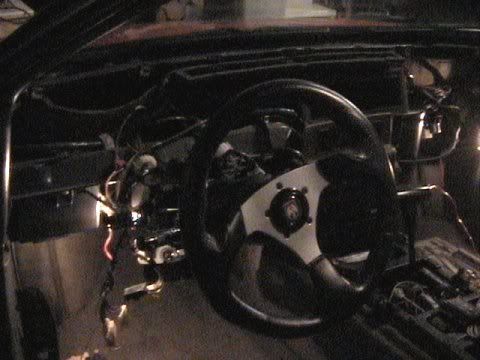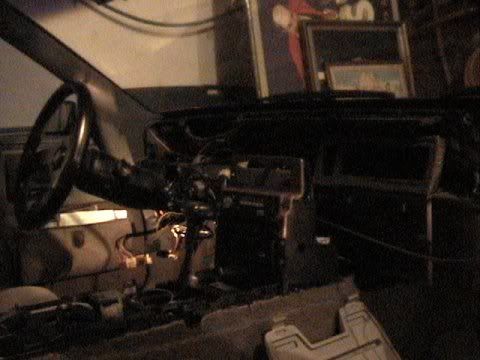 I thoroughly cleaned everything with hand soap, and then wiped everything down several times with rubbing alcohol. I didn't want the paint to fish eye due to years of peoples skin oils rubbing on the interior pieces. Everything worked out well! These are the pieces in my basement and my garage floor: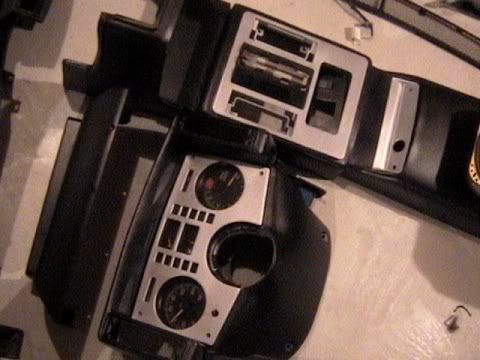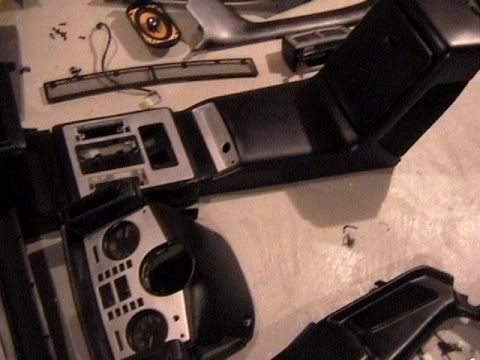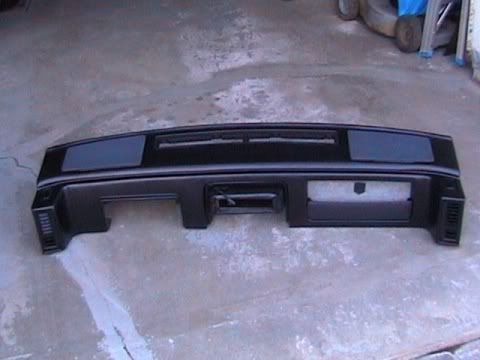 And here they are back in the car: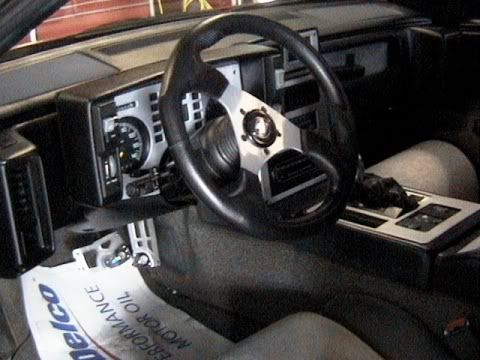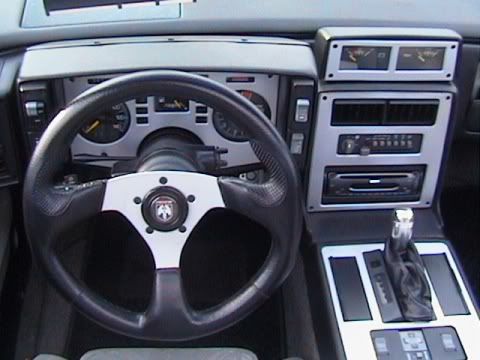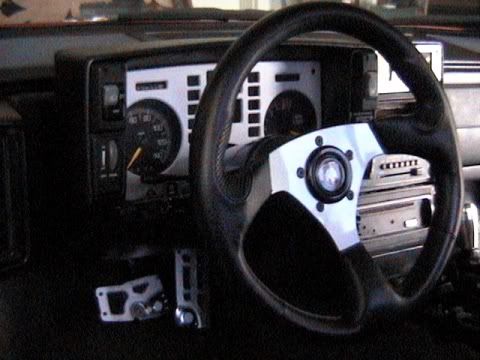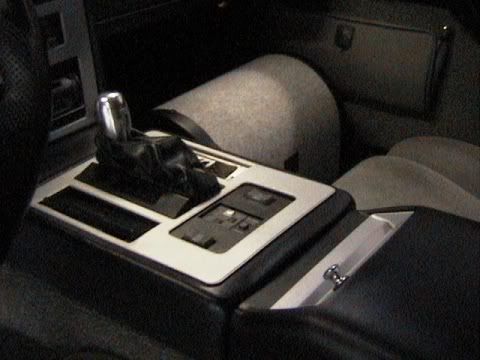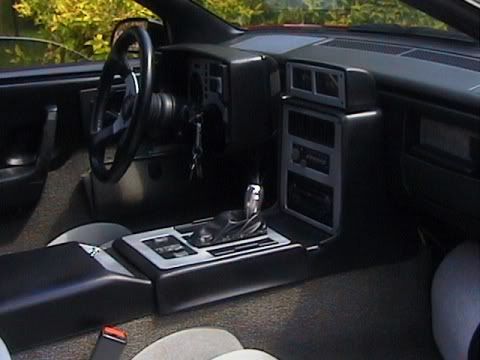 If you look carefully in some of the pictures, you can see that I cut down the auto shifter, and replaced it with a manual knob. This gave it the appearance of a manual. I also put some nicer pedals on that are brushed aluminum.

I also attemped a home made air fuel ratio gauge that would utilize the blank area in the gauge cluster: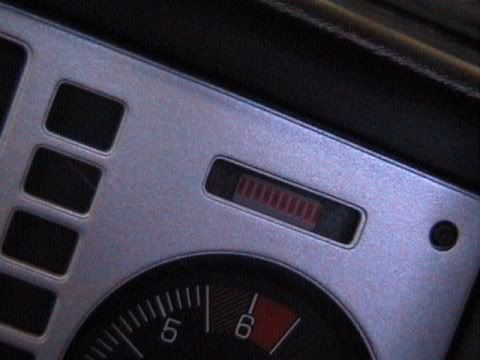 It worked for a while but I think I overheated the circuit board I made and it fried. Oh well...

Lastly, unfortunately I have very few pictures of my original seats. They were in incredible condition. For years the previous owner had them under several layers of seat covers, and when I took them off, the "carpet" type material still had the original shine! They looked brand new!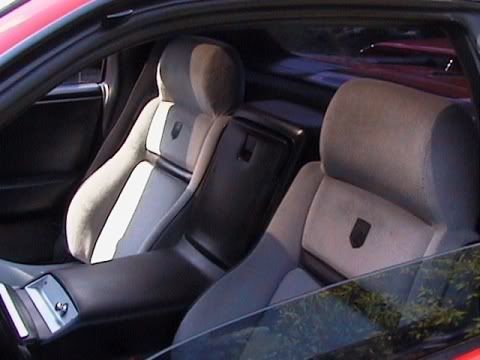 Thats it for today!

| | | |
| --- | --- | --- |
| | doublec4 | MAR 02, 09:11 PM |
After cleaning up the interior and updating it's look, I pulled the car out of the garage for the spring... only to find within the first week that the car had developed several fluid leaks. It seemed as though the engine would need a few new gaskets. The car was also running without a catalytic converter, the brake pedal was a bit mushy, and it was riding on some pretty old shocks.

I made the decision to take it in for some work at a shop that specialized in fieros. At the time I really wasn't aware that I was paying a little too much for what was being done... If I had of known the things I know now, I could have had a fantastic swap done. However, I learned my lesson, and the 2.8 was overhauled, rear calipers were replaced, new shocks and struts, and a few other small items. The engine bay was painted as well, and at the end of it, the 2.8 was a shiny gem, and I could proudly open the decklid to show off the detailed bay.

Here are some pictures of the engine being removed and disassembled: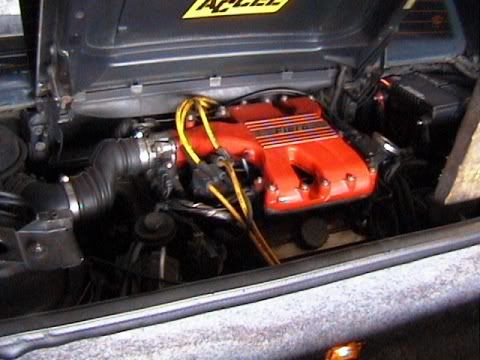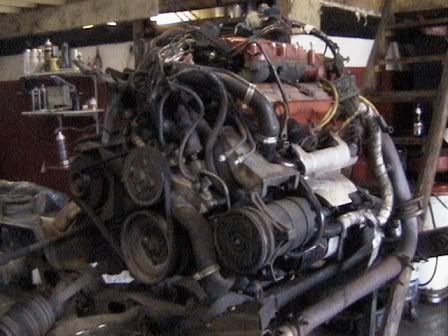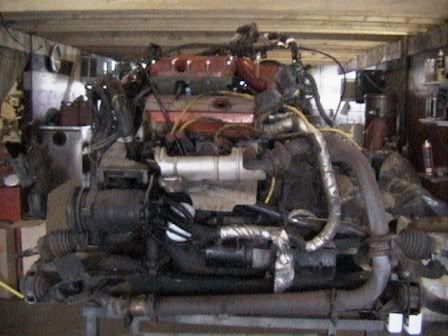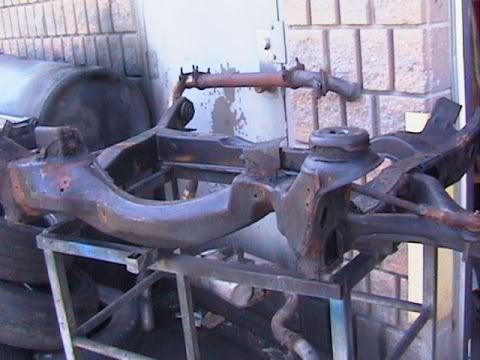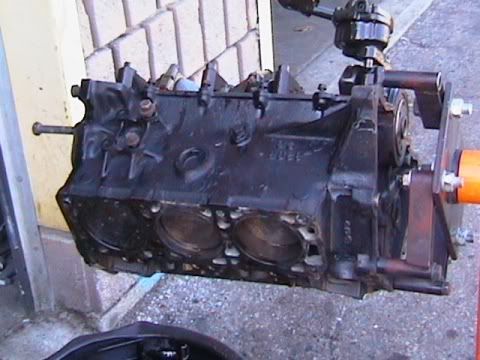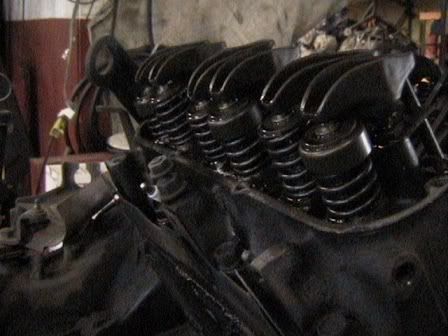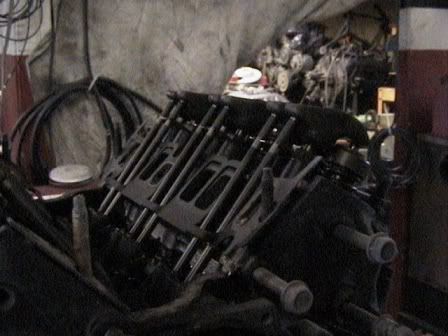 Next update will be the detailing of the engine, the engine bay, etc
| | | |
| --- | --- | --- |
| | doublec4 | MAR 02, 10:11 PM |



quote

Originally posted by ClayTonto:

I love your car. please make sure to put lots of info/pics on those wicked seats of yours




Thats a little later on as well

but I'll post as much info as I can
| | | |
| --- | --- | --- |
| | mattwa | MAR 02, 11:42 PM |
What paint did you use for the dash etc.? Looks very very nice.

| | | |
| --- | --- | --- |
| | doublec4 | MAR 03, 05:53 PM |
quote
Originally posted by mattwa:

What paint did you use for the dash etc.? Looks very very nice.




For the dash and the interior pieces I used a vinyl spray paint. It was made by the brand "U-fix-it" and it was "Jet Black" which was a flat black. I did not go with a gloss because it would make the vinyl pieces look like plastic and look very cheap.

For the silver, I just used an aluminum coloured spray paint for plastics. Seems to be holding in there pretty well!


| | | |
| --- | --- | --- |
| | doublec4 | MAR 03, 06:00 PM |
After the engine was taken out and disassembled, it was time to start detailing things before everything was put back together with new gaskets.

I chose red, black, and silver on the engine to match the rest of the theme of the car. Here are some progress pictures:

(By the way, I apologize for the initial pictures of this thread being very "grainy." My old digital camera was crap.)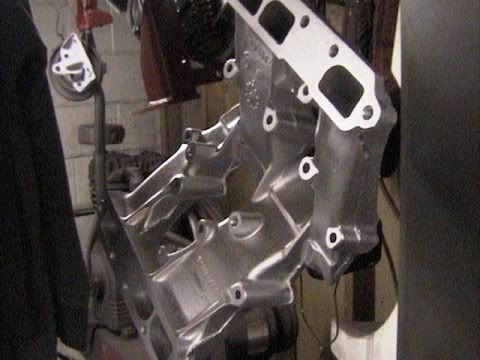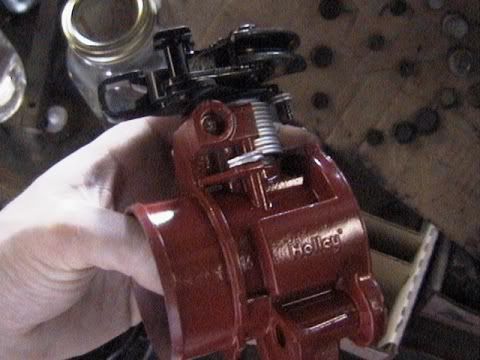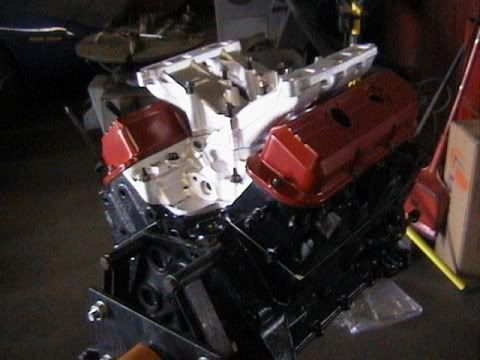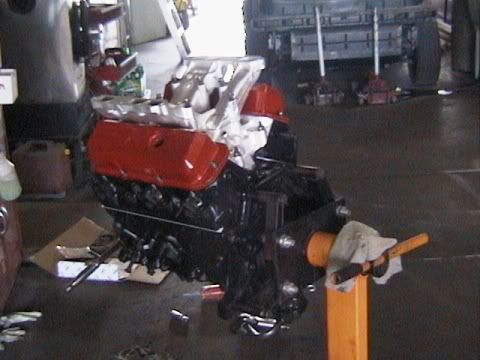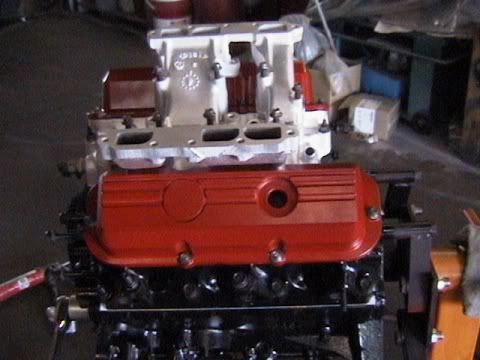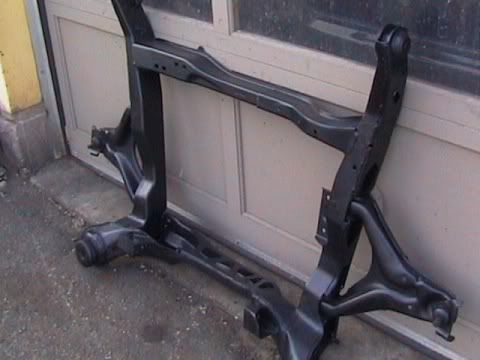 Enjoy!

[This message has been edited by doublec4 (edited 03-03-2009).]